China's first Costco warehouse store opened Tuesday in Shanghai with a variety of goods available for sale, including 90 crates of Santa Maria Valley-grown strawberries. 
Watsonville-based California Giant Berry Farms spent the last week working to ensure Chinese shoppers would have fresh Santa Maria strawberries on the shelves of the Shanghai store, which was closed early on Tuesday after large crowds clogged the aisles and caused traffic jams nearby.
Juanita Vega, office coordinator and southern region food safety coordinator for California Giant, said the company had a week's notice to prepare for the inspections and obtain the phytosanitary certificates needed to export their berries to China. 
The company ultimately secured the documentation to export 1,050 pounds of strawberries, which are Santa Barbara County's largest agricultural commodity.
Strawberries accounted for nearly a third of the county's $1.5 billion agriculture industry in 2018.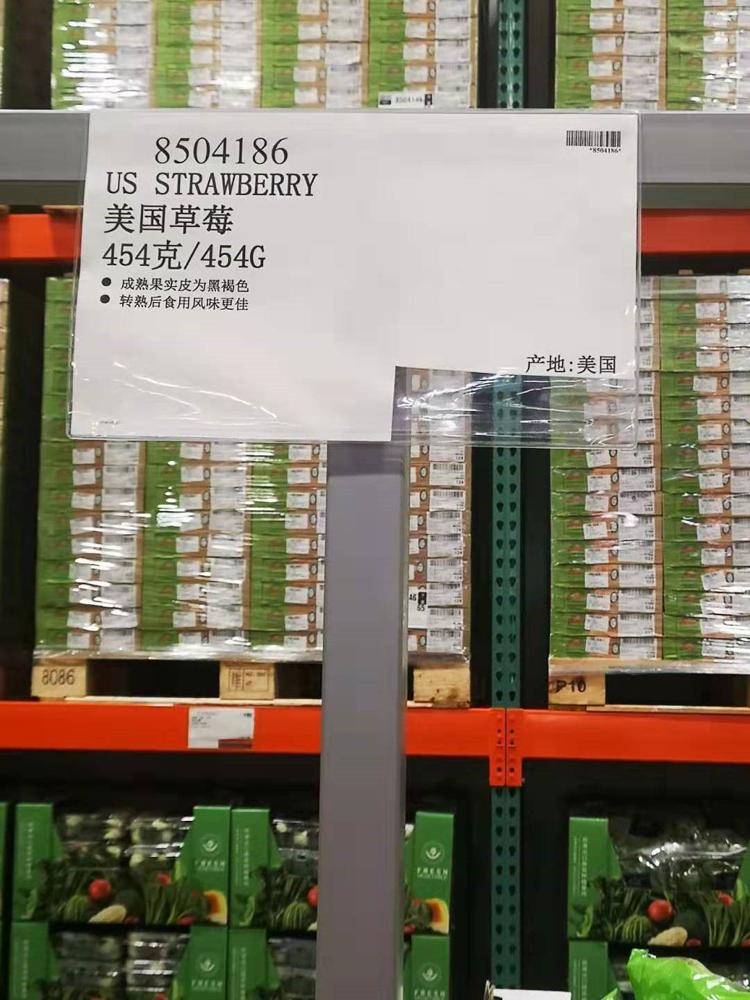 The berries and California Giant's packaging facility, located just west of Santa Maria, were inspected by officials with the Santa Barbara County Agriculture Commission and the United State Department of Agriculture.
Inspectors generally check about 2% of the product that is going to be shipped, Vega said.  
"They came, looked at and cut up four cases to look for certain pests that are on China's 'no-fly list,'" she said. "They can either approve it, say, 'You're clear,' and the berries can be shipped. Or if they find a mite or live lygus, the pallet is rejected and it can't be shipped." 
The berries then were loaded into refrigerated trailers and transported to Los Angeles International Airport to complete the 6,500-mile journey to Shanghai.
"Costco was very happy with the way things turned out and they were grateful that we were able to get California strawberries for the opening of their first China store," she said.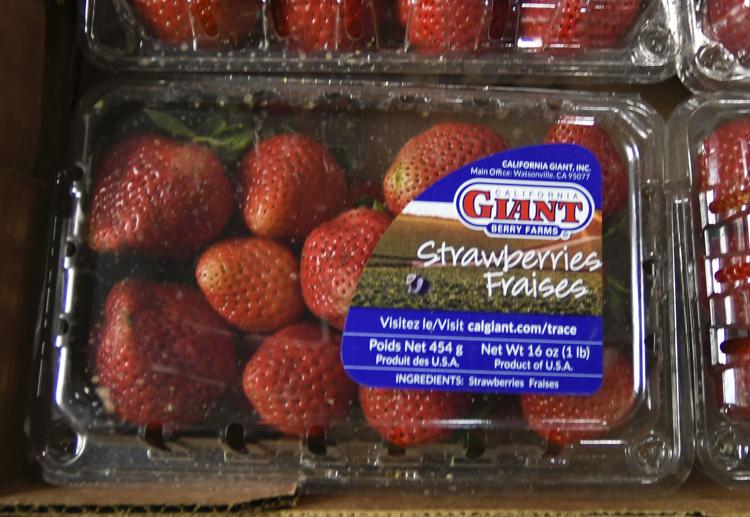 The company expected the berries would sell out on opening day, but it's unknown at this point exactly how many had sold.    
Vega said inspectors initially looked at berries from other area growers, but California Giant was the only local grower with produce approved for export to China. 
"I'm not sure why their berries weren't approved, but there are some things that would pass inspection for the states but not for China," she said. 
Vega said California Giant still is working out the details, but there is a good chance more of the company's berries will end up in China. 
"We just had a conference call with our corporate office in Watsonville — we are hoping to have a few more orders to ship to Costco in China," she said.
Razi Syed covers Santa Maria City Government for Lee Central Coast Newspapers.  Follow him on Twitter @razisyed
Get local news delivered to your inbox!
Subscribe to our Daily Headlines newsletter.