This is the final story in a series about the H-2A program examining the challenges and solutions to housing farmworkers on the Central Coast. 
Every year, migrant farm laborers make the trek from their homes in Mexico to the United States border crossing, where they're interviewed by customs officials and loaded onto buses that transport them to farms across California.
The 30-something men, who make up the majority of the workers, aren't looking to cross the border for a chance to live the American dream. 
Instead, they come to the country to complete some of the most back-breaking labor in the state — hand-harvesting the fields. 
Once in California, the men will spend anywhere from two to 10 months picking crops as part of the federal H-2A visa labor program.
The program was established in the 1980s to supplement a shortage of domestic agricultural workers and allow foreign nationals to temporarily enter the country for seasonal farm work. The workers leave when their visas expire.
Given the transient nature of the work and requirements of the federal labor program, the thousands of migrant farmworkers entering California every year are dependent on the growers who employ them to provide them with housing while they're working the fields.
However, in a state where rentals are in short supply and affordable housing is virtually nonexistent, especially in coastal and rural areas, providing a place for the workers to reside that meets H-2A program regulations and mandates is difficult to do, if not impossible.
But it can be done.
Not your typical farmworker housing
Santa Maria-based Bonipak is among a host of agricultural employers that not only have struggled with attracting local laborers to fill their workforce in the fields but have taken an expensive, out-of-the-box approach to house the migrant laborers they have turned to for help. 
Earlier this year, Bonipak won the unanimous approval of the Santa Barbara County Planning Commission to construct a 600-person farmworker housing complex commonly known as the Curletti project on the outskirts of Santa Maria's city limits.
The project is expected to help alleviate the area's lack of housing for H-2A workers, and although it will be the first migrant farmworker housing of its kind constructed locally in decades, similar projects are cropping up across the country as well as up and down the state.
As of late June, there were 1,141 certified H-2A workers in Santa Barbara County and 417 in San Luis Obispo County, according to state Employment Development Department numbers.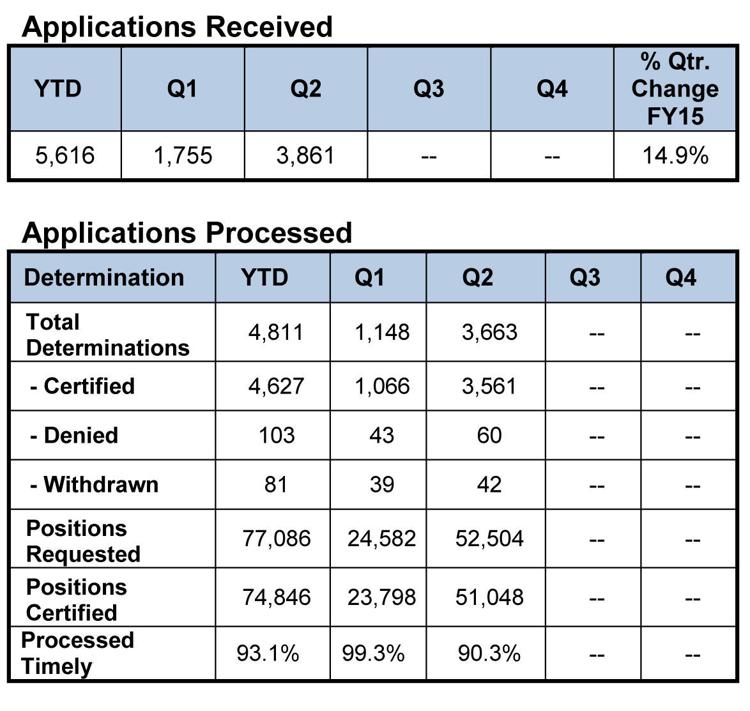 It's also expected at some point this year, there will be at least 12,000 H-2A laborers employed in California, with numbers projected to continue growing in the future. All those workers will need somewhere to live.
"We are trying to forecast for our needs going forward," said Bonipak managing partner Mitch Ardantz, about why the company opted to build migrant farmworker housing.
He added that Bonipak currently houses the several hundred H-2A farmworkers it employs every season in a converted motel-turned-apartment building it owns on Broadway in Santa Maria.
Nipomo-based farm labor contractor Carlos Castaneda said he's seen growers in Northern California use fairgrounds, where tents were pitched to house H-2A laborers. Growers in Washington have resorted to using military-style barracks for housing, and trailer parks have been utilized in Oregon, he said.
Planners in San Luis Obispo County are looking at possibly converting the former California Youth Authority's El Paso de Robles Youth Correctional Facility that sits vacant in rural Paso Robles into migrant farmworker housing to expand supply. Staff also is working on guidelines for development of farmworker housing in the county, which are expected to be presented to the Planning Commission in April 2017.
"It's hard to make affordable housing in this county," said San Luis Obispo County 4th District Supervisor Lynn Compton. "It's even harder to do it for agriculture."
POLL: Should local growers be required to provide housing to H-2a farmworkers?
Part three of our three part series explaining the H-2a program and how it is used on the Central Coast continues this Sunday, and we would want your opinion on the issue.
You voted:
Spreckels, California
Just outside Salinas in nearby Monterey County, which along with Santa Barbara County has seen the biggest surge in employment of H-2A laborers in recent years, produce grower and shipper Tanimura & Antle recently opened the doors to its brand-new Spreckels Crossing apartment project.
The 100-unit project, which can house 800 seasonal workers, was originally conceived for H-2A housing. But in the course of developing the residential complex that's been built within the traditional housing borders of the tiny community of Spreckels, plans changed.
"What Spreckels Crossing does is provide employees with housing," said Wesley Van Camp, Tanimura & Antle general counsel. "It allows people to travel for work and live just for the season in an affordable area."
Spreckels Crossing draws Tanimura & Antle-employed larborers, and others, for harvests from areas like Arizona, El Centro and Coalinga, where the workers can live affordably for the majority of the year. Thus far, it has proven successful, Van Camp said.
"We have never had the need for H-2A in Salinas," Van Camp said, noting that obtaining approvals for housing projects such as Spreckels Crossing is rarely easy because of the California Environmental Quality Act (CEQA), its numerous rules and regulations, and finding property for large-scale developments.
"It's really locating a parcel," she added. "We are talking about coastal California, where land is very limited to construct. Development in general is just difficult (in California). It's basically a no-growth environment."
Monterey County Senior Planner Bob Schubert said the Spreckels Crossing project was built in a great location near municipal services, where farmworker housing should be developed, and that the county worked hard to help make the apartment complex become a reality, in part, because of the county's shortage of farmworker housing.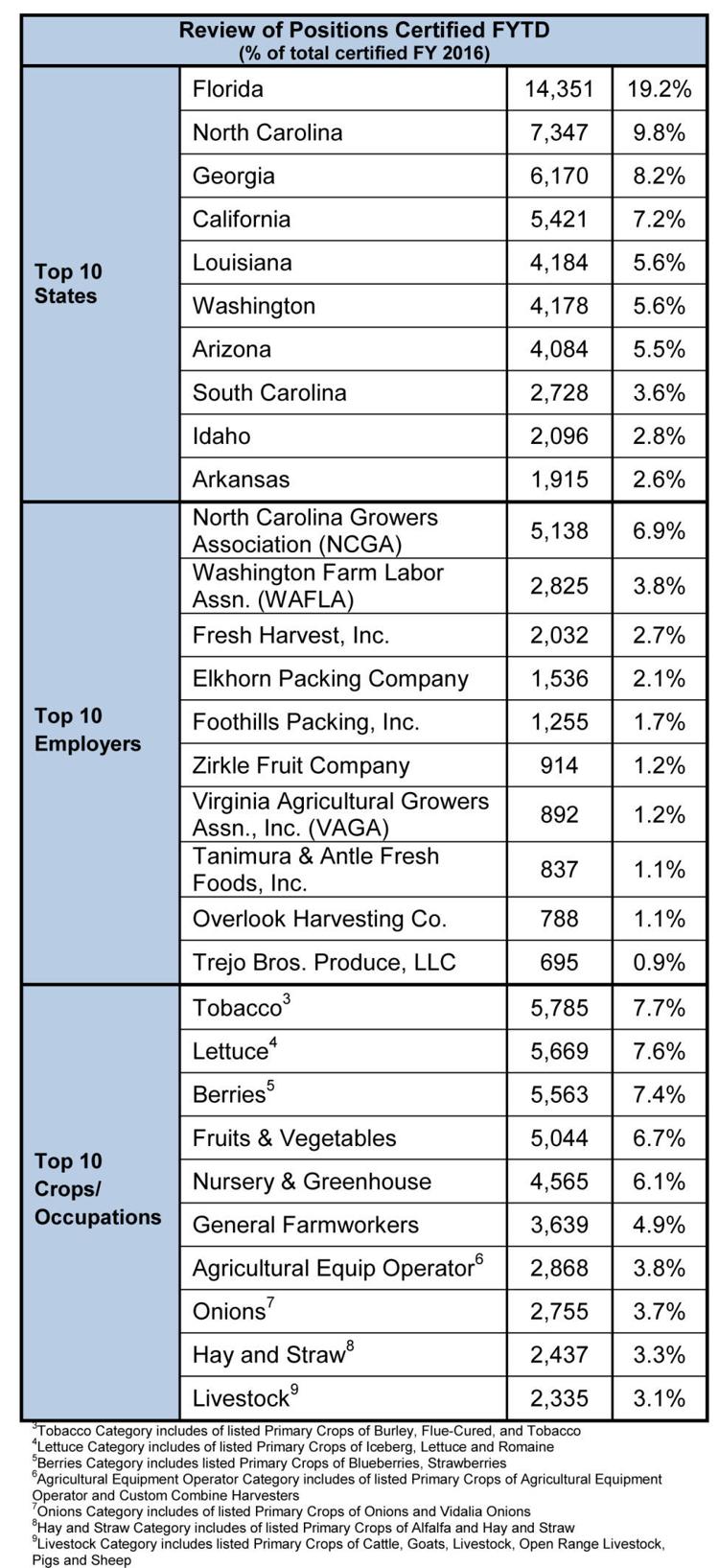 But Schubert also said the plans caused a lot of controversy in the Spreckels community, as do most projects of a similar nature. He believes it's politics that stop the development of farmworker housing in California, not necessarily CEQA.
"The biggest impediment is the NIMBYs out there," Schubert said. "The neighbors come out of the (woodwork), because they have visions of what they think these people are like and they don't want them in their communities. It's politics."
Van Camp believes if Californians don't wake up to the reality there's a serious housing crisis for laborers, the state's economy will take a direct hit and individuals who work in service-industry type jobs, as well those who work in the fields, will be squeezed out, which in turn will affect everyone in the state.
"We have to provide housing for California's workforce or we won't have California's economy," she said. "People are going to continue to come to the area and make it more difficult (for the people already there). We are going to continue to create that pressure. There's no simple solution ... but we have to build the housing by all means necessary."
POLL: Would you support H-2a farmworker housing being located in your neighborhood?
Part three of our three part series explaining the H-2a program and how it is used on the Central Coast continues this Sunday, and we would want your opinion on the issue.
You voted:
Taking a wait-and-see approach
Despite a lack of housing and a growing need for migrant farmworkers in Santa Barbara County, applications for projects comparable to the Curletti project aren't piling up on the desks of planners at the Planning and Development Department. 
The county has not received any additional applications for farmworker housing projects since it received and processed the Curletti application last year, and planners also aren't aware of any pending applications on a scale as large as the Bonipak-backed development.
"We do receive applicants that want to add small guest farmworker housing," county Senior Planner John Zorovich said. "We get the ones and twos sprinkled throughout the year."
Additionally, the interest in developing farmworker housing has all been concentrated in North County, according to planning staff, which expects to see more applications for similar projects if the Curletti development gets built.
"I think everybody is kind of looking at what happens with (the Curletti Ranch) before anyone else goes in and tries to do anything like that," Santa Barbara County 4th District Supervisor Peter Adam said. "It's my sense they probably want to see how that plays out and what effect it potentially has."
Zorovich said the county has never had a project of the magnitude of the Curletti Ranch to his knowledge.
The senior planner also said there are no regulations on the planning books for farmworker housing projects and that the county doesn't have policies dictating whether it should encourage the development of farmworker housing.
"We have provisions in our general ordinance ... that say if you have a farmworker working full-time on the property you shall have working water and septic," Zorovich explained. "But we don't have specific policies saying we should (promote) farmworker housing or we shouldn't."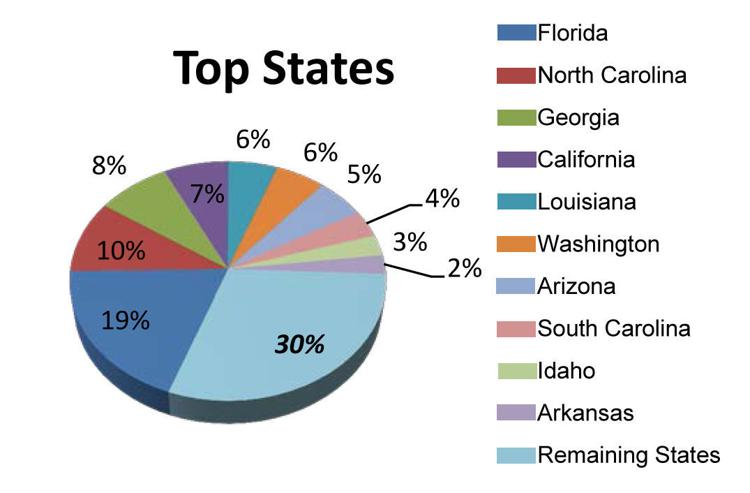 Where H-2A goes from here
With the labor shortage expected to continue growing, the need for the H-2A program will remain if people want to continue enjoying fresh fruits and vegetables grown in California at affordable prices. 
"California never really relied much, if at all, on the H-2A program, but now that there is a labor shortage the only viable and legal program is the H-2A program," said Rob Roy, president and general counsel of the Ventura County Agricultural Association.
In fact, some such as Roy predict the program will make a shift to the West Coast from the other side of the country, where it's been utilized for years, mainly by tobacco farmers in Tennessee and apple growers in New York and New England.
"There is going to be a major paradigm shift in the H-2A focus from the East Coast to the West Coast," Roy said "You are going to be seeing more growers utilizing the H-2A program here, and in Oregon and in Washington."
And constructing projects like Spreckels Crossing and the yet-to-be-built Curletti development will only help to provide some of the housing needed for the laborers who get the state's crops out of the fields, while also keeping agriculture a top commodity in the state.
"If you are going to survive in business, you have to adapt," Ardantz said. "I believe there needs to be some kind of program. We need something in this vein to get the crops harvested."
POLL: Should local zoning laws be changed to facilitate the creation of H-2a farmworker housing?
Part three of our three part series explaining the H-2a program and how it is used on the Central Coast continues this Sunday, and we would want your opinion on the issue.
You voted:
Staff writers Logan Anderson and Kenny Lindberg contributed to this report.
April Charlton writes for Lee Central Coast Newspapers. Follow her on Twitter@WordsDawn. 
"California never really relied much, if at all, on the H-2A program, but now that there is a labor shortage the only viable and legal program is the H-2A program."

-- Rob Roy, president and general counsel of the Ventura County Agricultural Association
Get local news delivered to your inbox!
Subscribe to our Daily Headlines newsletter.