In an effort to continue local demonstrations against systemic injustice, a group of individuals from Nipomo, San Luis Obispo and Santa Maria marched to the Santa Maria Immigration and Customs Enforcement, or ICE, office Tuesday to show solidarity with the undocumented community. 
The march began at Santa Maria Commons and grew to around 30 people, led by members of the recently formed local advocacy group Central Coast Progressives. 
Group member Andrea Uvias said she and other leaders organized the march following weeks of protests against police brutality and other injustices across the country.
"We're in a generation where people are starting to stand up, where people are starting to see what's going on in our country," Uvias said. 
Ivan Lopez, co-founder of Central Coast Progressives, said the group was created by several Nipomo residents to foster a safe space on social media for people of various identities to share anti-discriminatory views and encourage people to take action against injustice.
"We're not anyone special, we're just a group of kids and adults just like anybody else, trying to have a bit more resources for people to be able to put their thoughts into actions," Lopez said.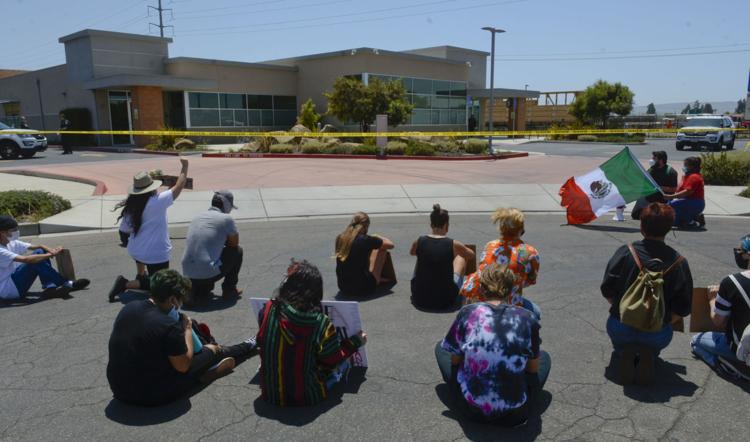 As the crowd walked along West McCoy toward the ICE facility on Century Street, they participated in such chants as "No borders, no nations, stop the deportations" and "What's outrageous? Kids in cages."
The ICE facility, while not a detention center, has still received criticism from community members over the past years.
The site serves as a processing and holding area for individuals recently released from local prison or jail who may be subject to deportation following their release, as described by Los Angeles Field Office Deputy Director David Marin in 2015.
The proposed relocation of the office from the Lompoc Federal Correctional Complex to Santa Maria in 2014 was met with strong protest from community members, with over 1,000 attendees showing up to City Council meetings for discussions about the facility. 
Once the group arrived at the ICE facility on Tuesday, a moment of silence was held for George Floyd, a Black man killed by a police officer in Minneapolis on Memorial Day, as well as for the 1,500 migrant children whose whereabouts were reportedly lost by ICE officials in 2018, as reported by The New York Times.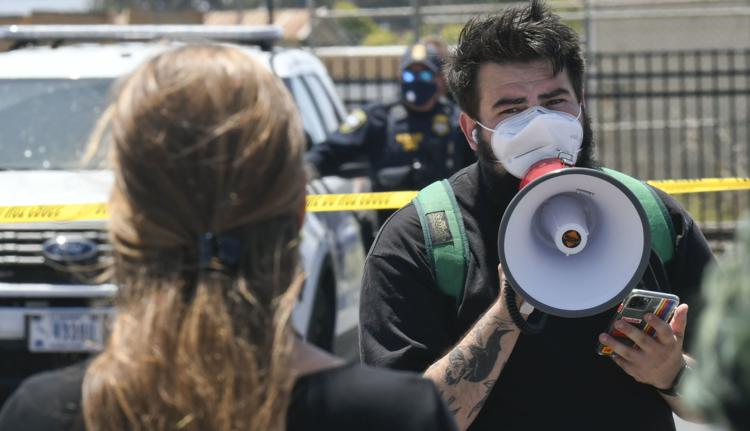 Later, Uvias read aloud the names of some of the children who have died in ICE custody over the years.
"I have a lot of emotions," Uvias said to the group. "I feel like our Latino community is so scared to stand up for themselves, especially in this area, and I feel obligated to stand up for them."
Many attendees said they learned about the event on Instagram or Facebook and decided to participate, including Cuesta College student Tony Lastra. 
"There are children in cages, and people being sent into some of the most filthy, disgusting places you can imagine. ... The U.S. doesn't see their system as broken, it was built this way. I'm tired of this," Lastra said to applause from attendees.
Santa Maria resident Diana Zarate and a friend both attended the protest with their children, carrying signs stating "Familias Unidas," or united families. 
"I brought my son, so he is aware of what's going in on society," Zarate said. 
The Central Coast Progressives will also host a "March for Black Excellence" outside Santa Maria City Hall at 3 p.m. Thursday.
063020 ICE protest 07.jpg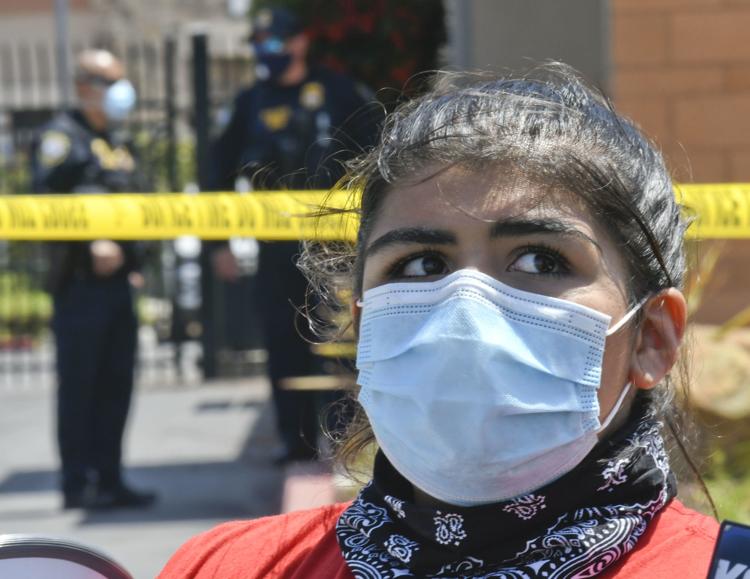 063020 ICE protest 09.jpg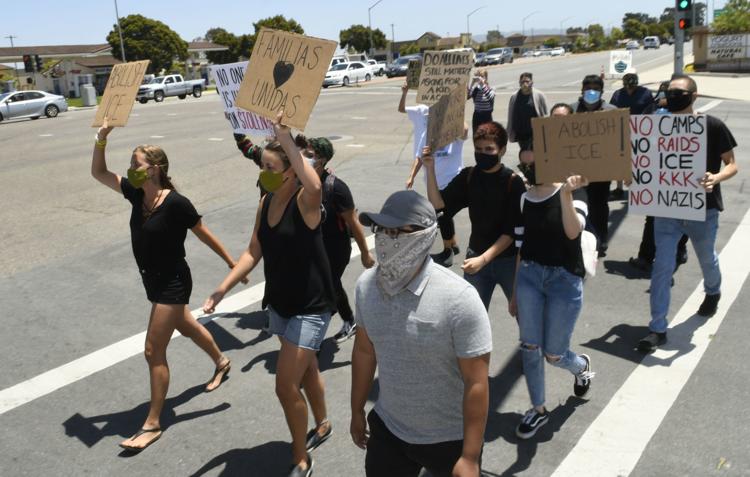 063020 ICE protest 01.jpg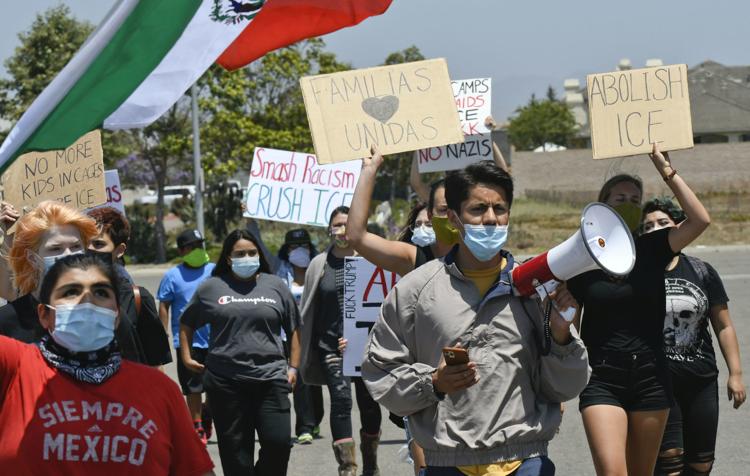 063020 ICE protest 02.jpg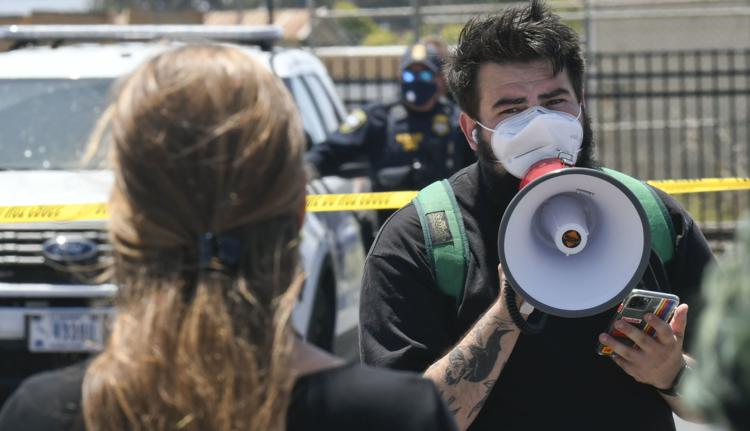 063020 ICE protest 03.jpg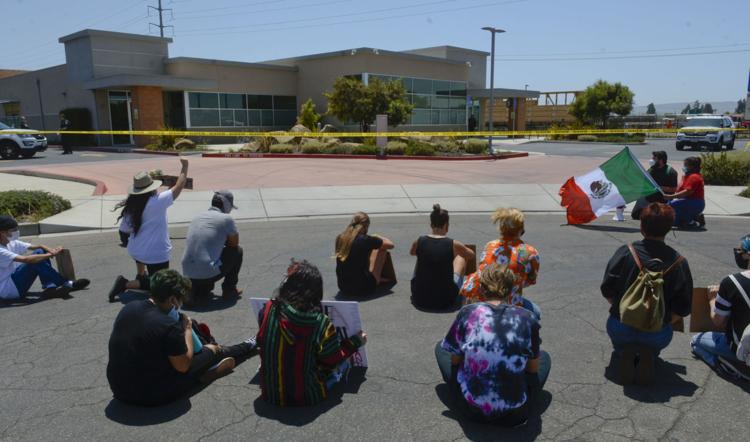 063020 ICE protest 04.jpg
063020 ICE protest 05.jpg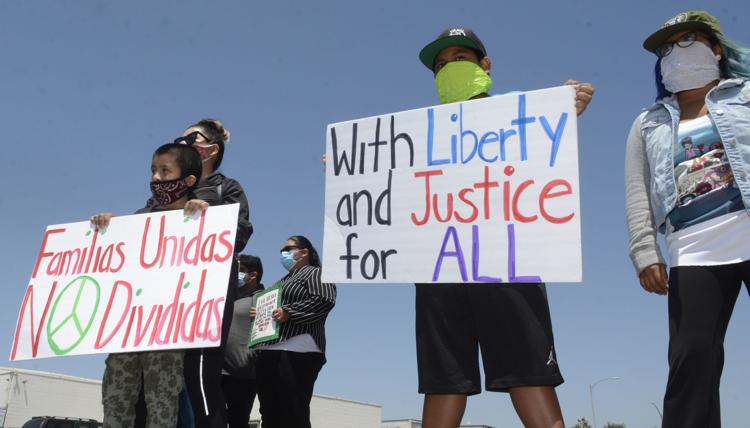 063020 ICE protest 06.jpg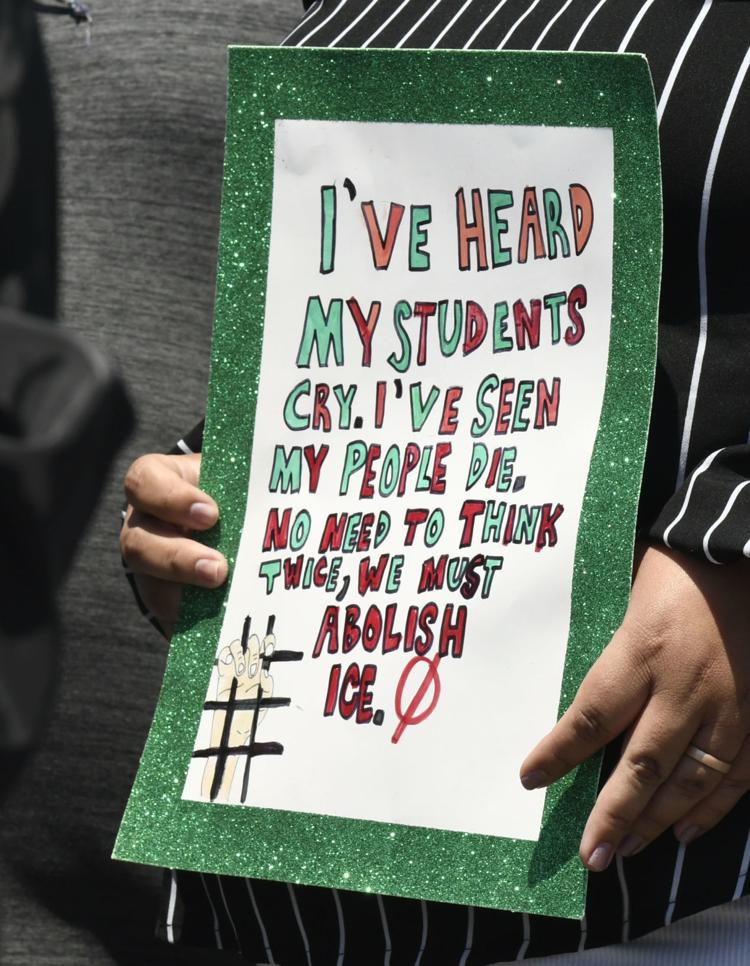 063020 ICE protest 08.jpg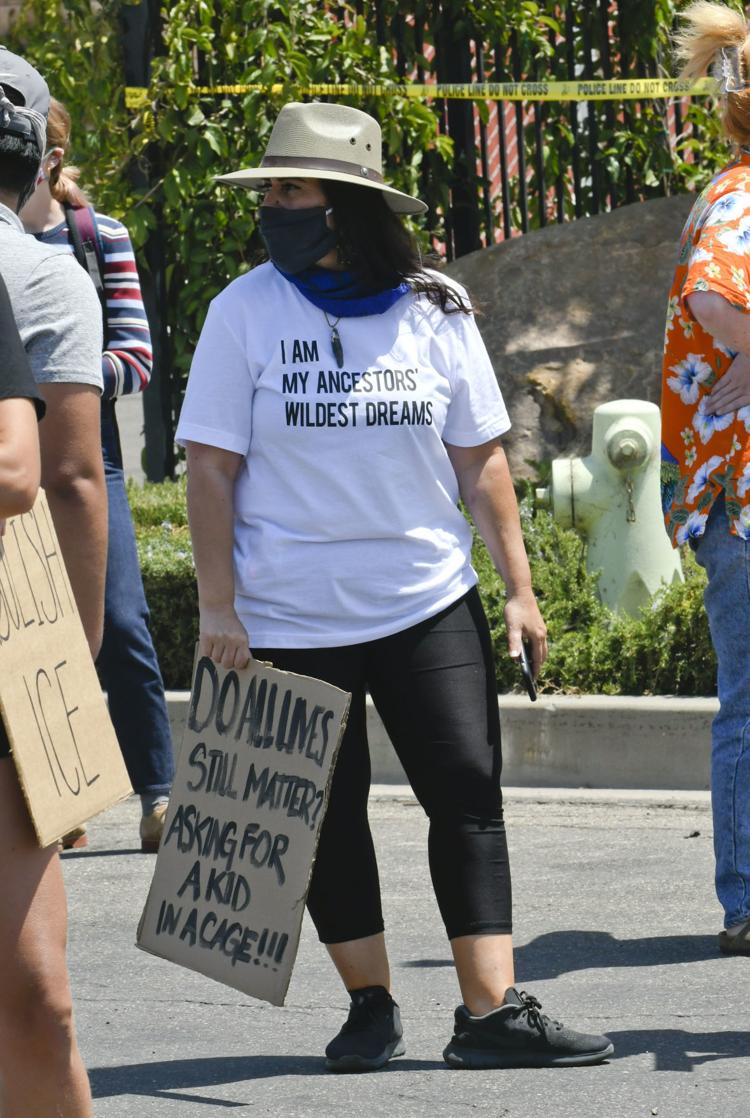 063020 ICE protest 10.jpg
063020 ICE protest 11.jpg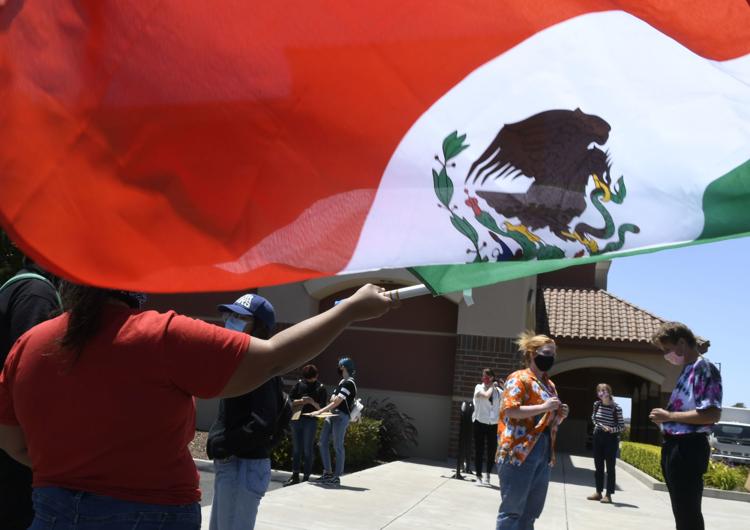 063020 ICE protest 12.jpg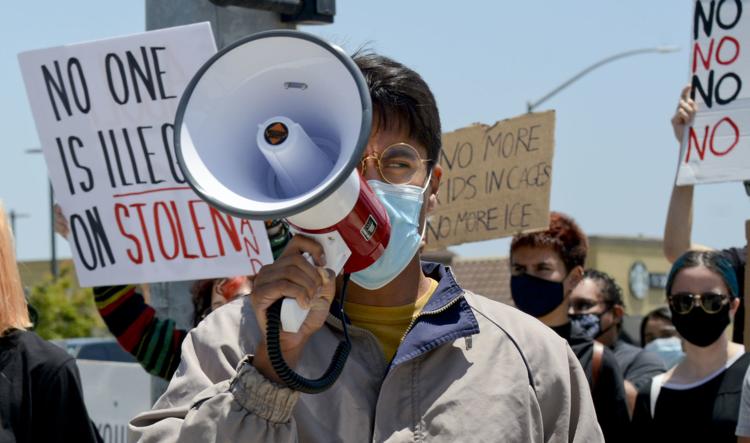 063020 ICE protest 13.jpg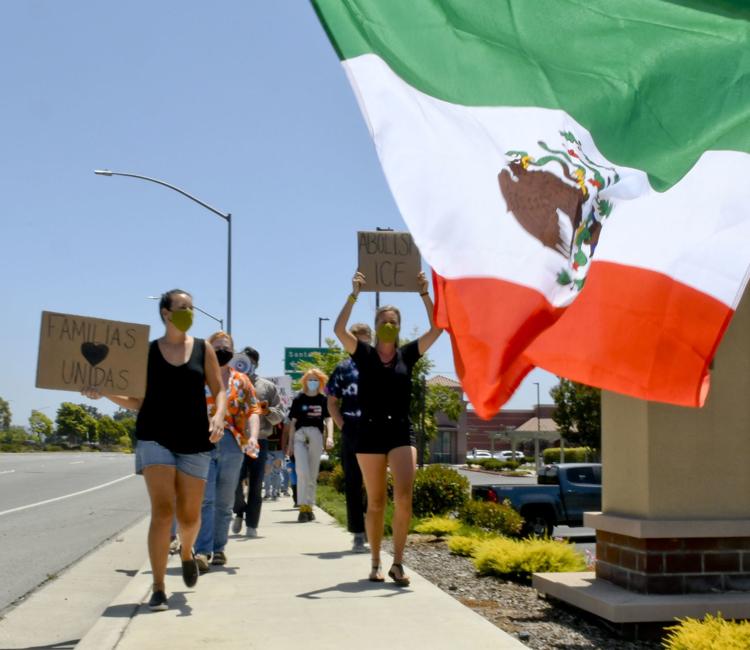 063020 ICE protest 14.jpg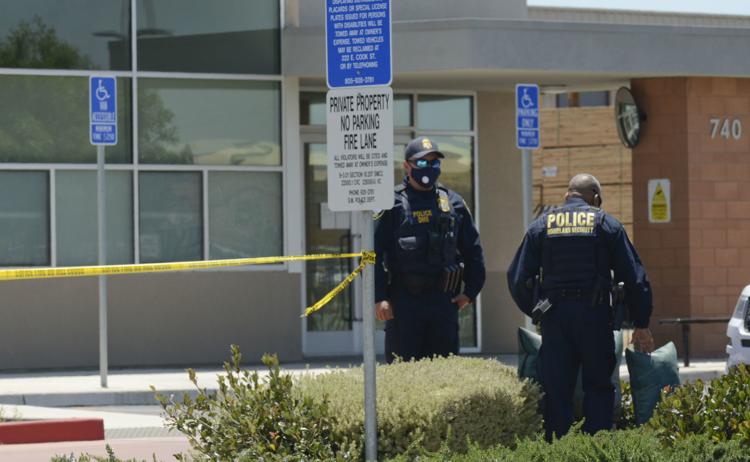 063020 ICE protest 15.jpg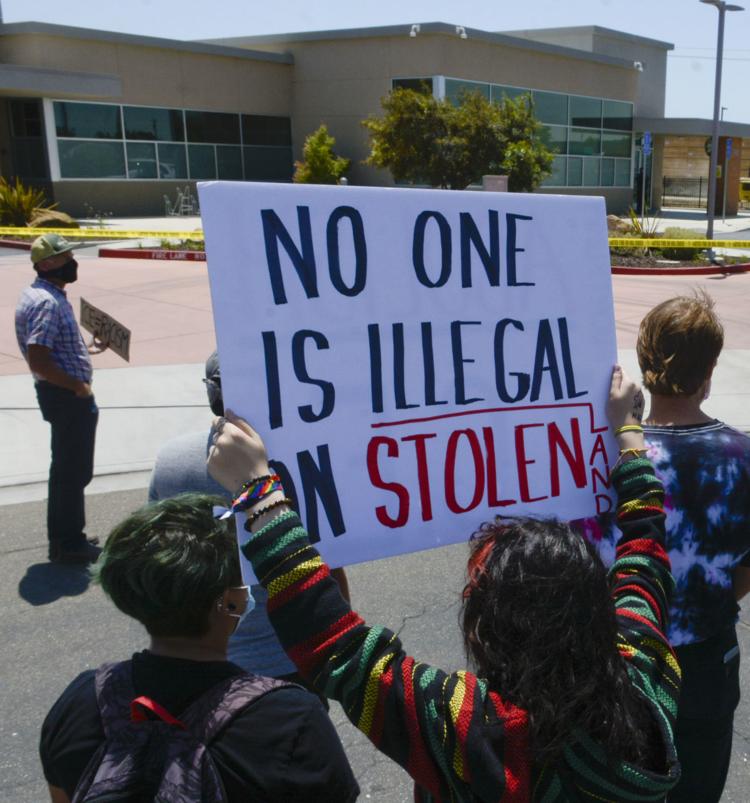 063020 ICE protest 16.jpg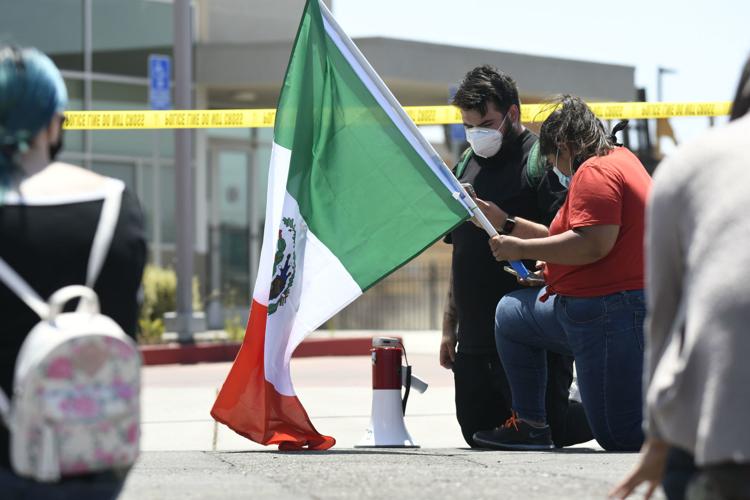 063020 ICE protest 17.jpg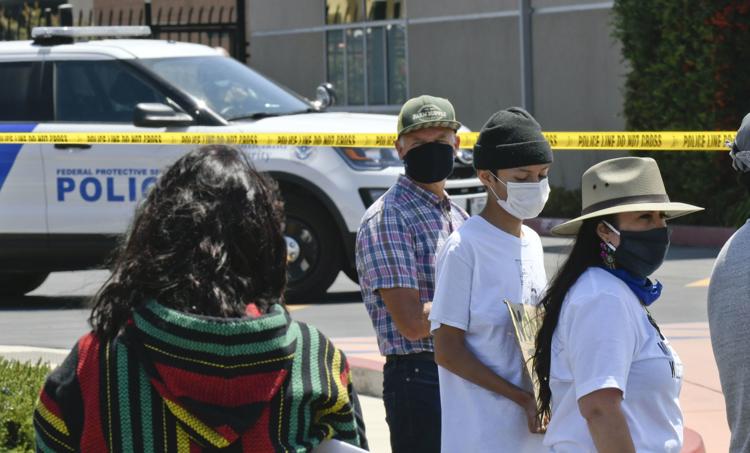 Get local news delivered to your inbox!
Subscribe to our Daily Headlines newsletter.