Aiming to help Santa Maria's most destitute community members, more than 100 volunteers served up a traditional holiday meal during the Central Coast Rescue Mission's Thanksgiving banquet.
The annual dinner — held Friday at the Veterans Memorial Hall — is organized by Central Coast Rescue Mission staff with the help of volunteers from local businesses and organizations, including Walmart Neighborhood Market, Starbucks, Foodbank of Santa Barbara County and many local churches.
In addition to serving the holiday meal, volunteers handed out blankets to those in need.
Jon Bronkowski, director of the Central Coast Rescue Mission, said the organization feeds over 700 people during each year's dinner.
The goal of the event is to feed those in need and show each individual that they have dignity, Bronkowski said.
"It's important the people that come here feel that they're valued, feel that they're loved, feel that the community cares," he said. "We deal with a group that's sometimes made to feel like they're not lovable, that they're not worthy.
"We want to show them that we'll take care of them wherever they're at and make sure they're cared for."
Bronkowski said the event was a testament to the amount of community support there was in the city for assisting the homeless and poor. 
"We have Starbucks, the Foodbank, Walmart Neighborhood market all here today," he said. "The Central Coast Rescue Mission is blessed to host this event, but without the local businesses and local churches and local nonprofits, there's no way we could feed this many people."  
You have free articles remaining.
Mayor Alice Patino addressed the diners before the meal was served, praising the volunteers for working to serve the city's less fortunate.
"Maybe things aren't as good as you think they should be right now, but we will pray with you and for you," she said.
Warren, 73, who asked to only be identified by his first name, said he had been at the Rescue Mission's Thanksgiving banquet before as a volunteer but had fallen on hard times in recent months.
Three months ago, Warren said, he became homeless after his old landlord sold the house he was renting.
"Hopefully, the housing situation is going to get better and better," he said. "It's in God's hands now."
Warren said he was grateful for the Rescue Mission's services.
"I never thought I'd be coming in here, but that was my pride," he said. "But I'm glad to be here and enjoy [the meal] with my fellow mankind."
Iltra Palomo of Power of God Christian Center said she had been volunteering to assist with the Thanksgiving banquet for the past 10 years. 
"I just see the big need in this community, and the gathering brings the Thanksgiving dinner to those that maybe can't afford a turkey dinner," she said. 
112219 Rescue Thanksgiving 06.jpg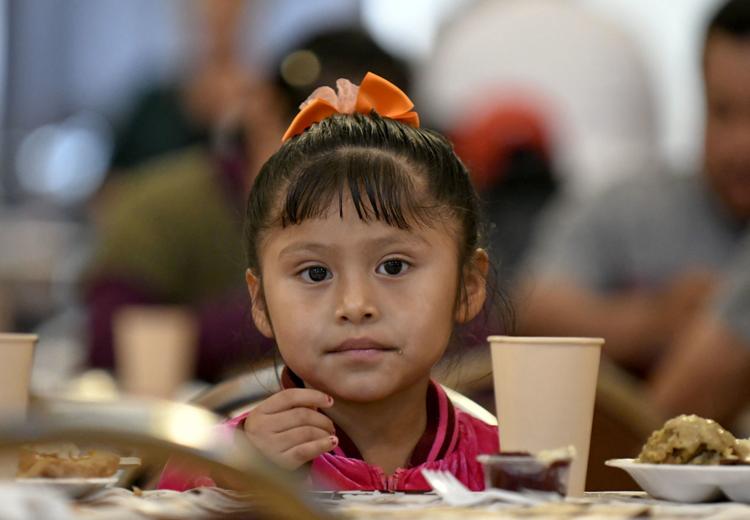 112219 Rescue Thanksgiving 02.jpg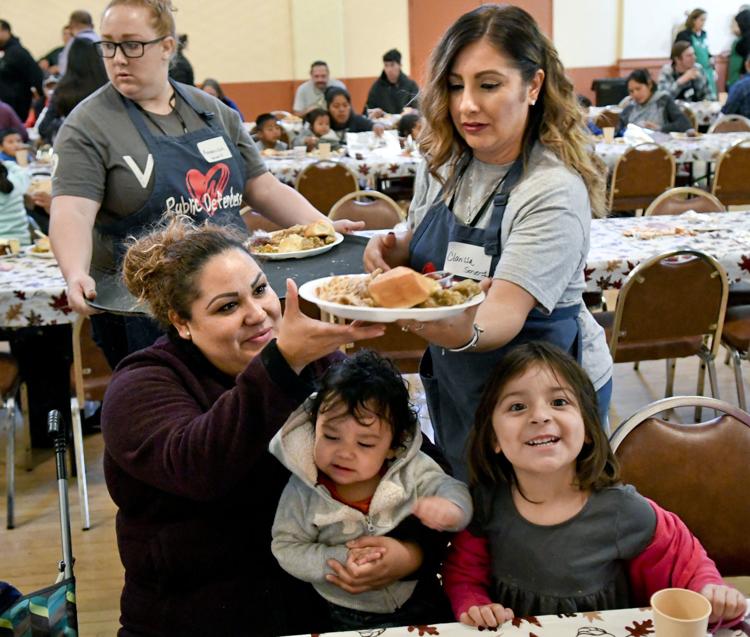 112219 Rescue Thanksgiving 03.jpg
112219 Rescue Thanksgiving 04.jpg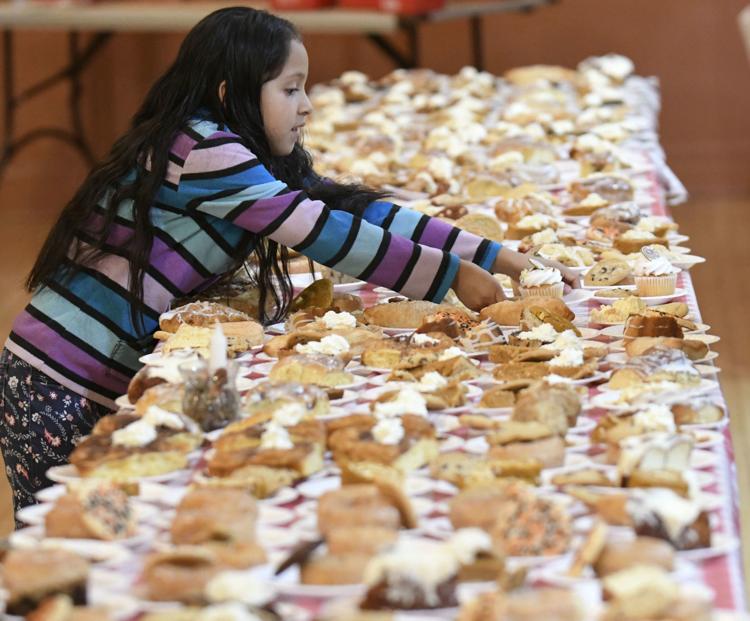 112219 Rescue Thanksgiving 05.jpg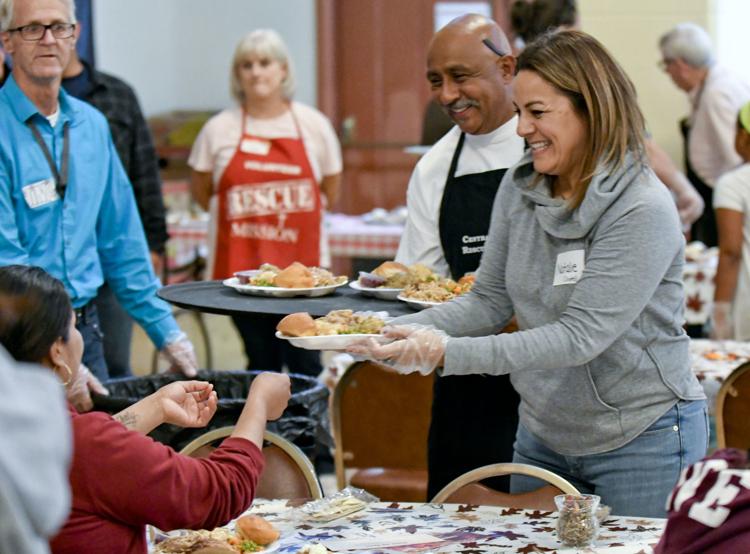 112219 Rescue Thanksgiving 07.jpg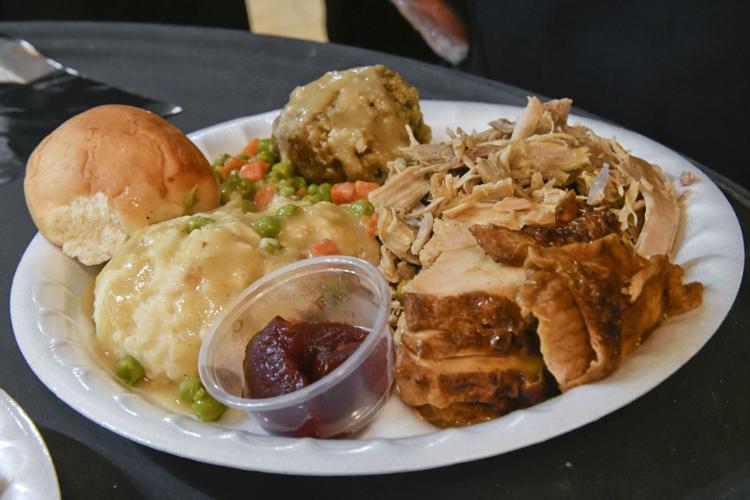 112219 Rescue Thanksgiving 08.jpg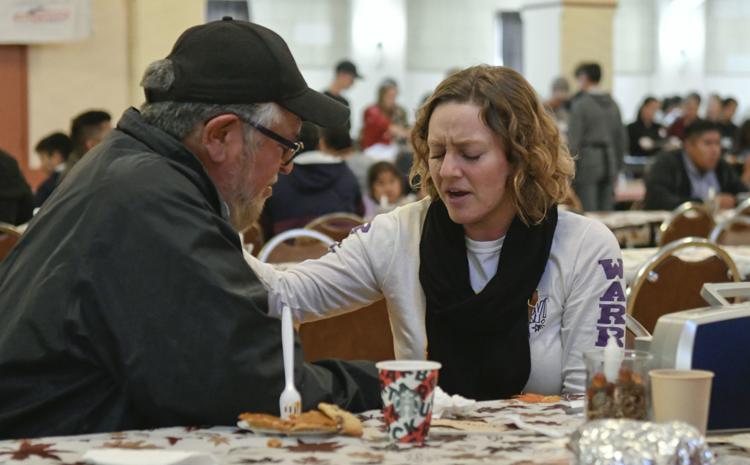 112219 Rescue Thanksgiving 01.jpg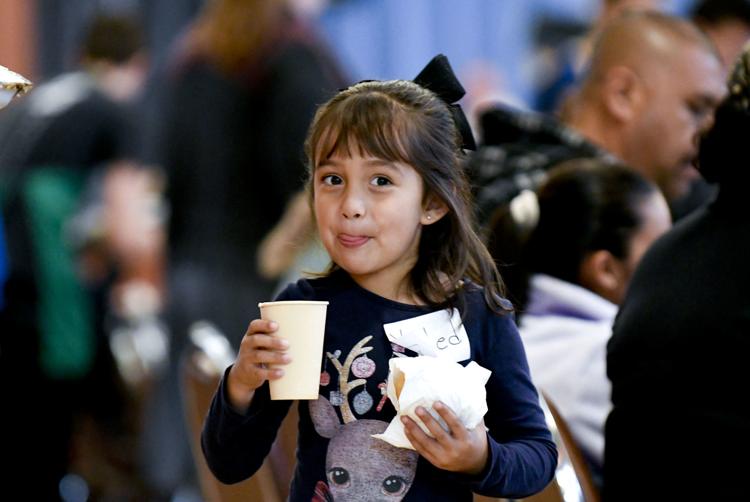 112219 Rescue Thanksgiving 09.jpg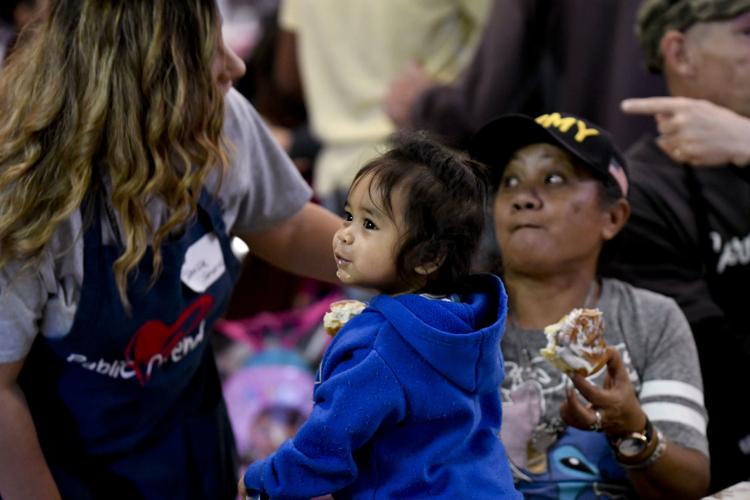 112219 Rescue Thanksgiving 10.jpg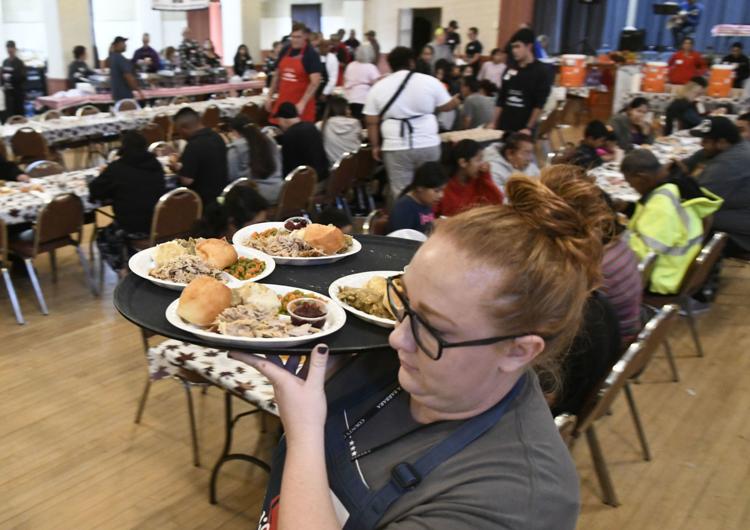 112219 Rescue Thanksgiving 11.jpg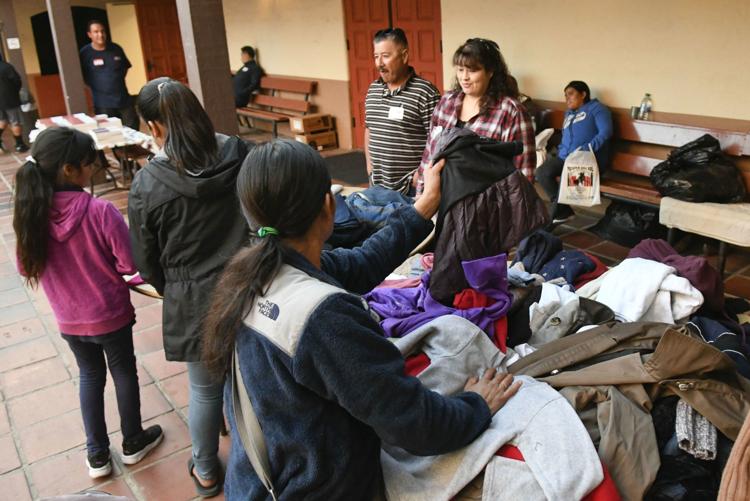 112219 Rescue Thanksgiving 12.jpg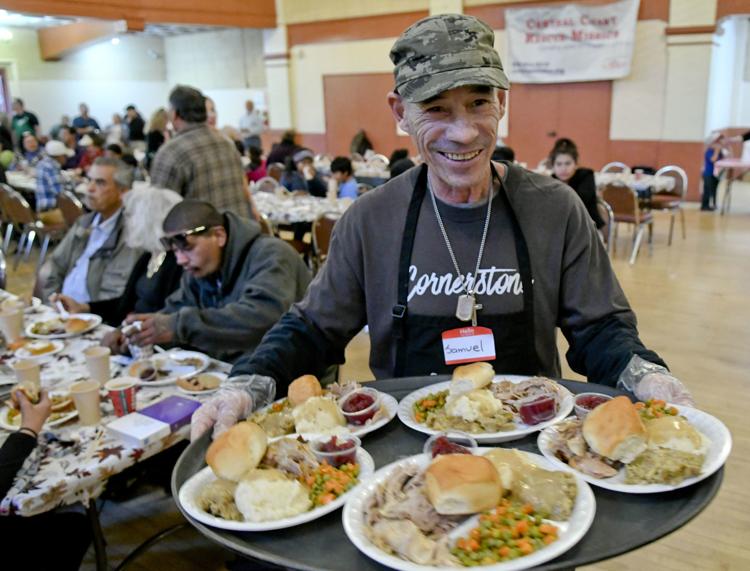 112219 Rescue Thanksgiving 13.jpg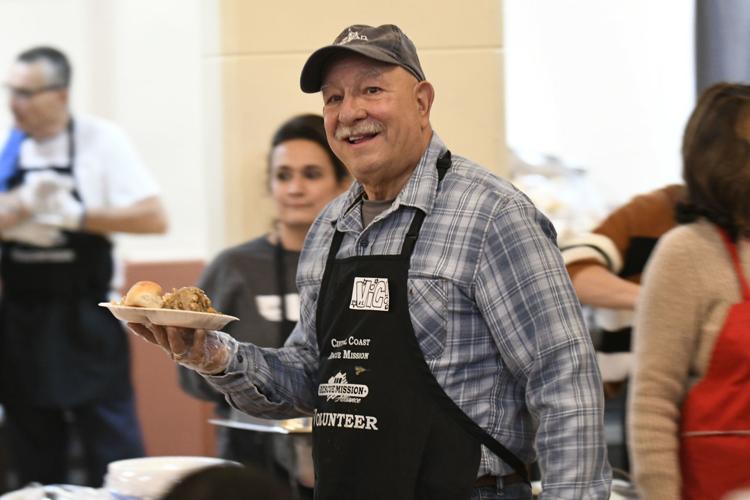 112219 Rescue Thanksgiving 14.jpg
112219 Rescue Thanksgiving 15.jpg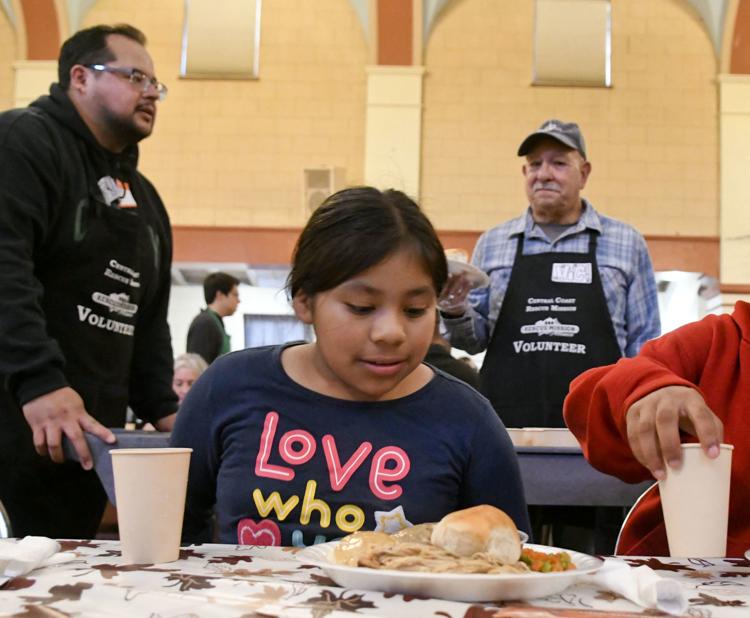 112219 Rescue Thanksgiving 16.jpg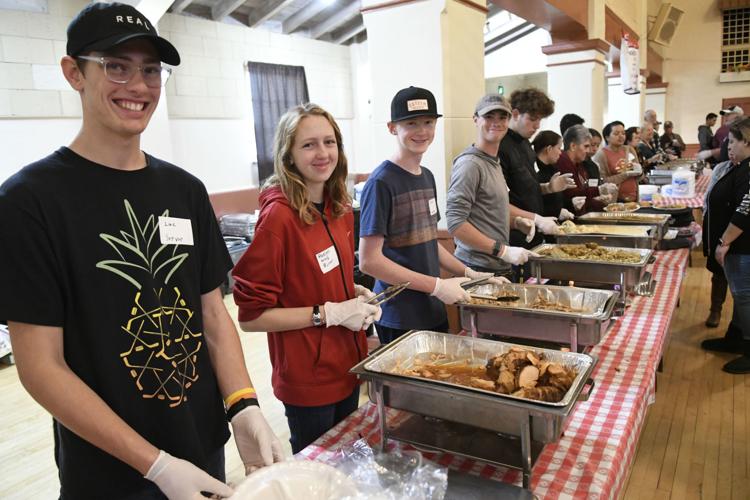 Razi Syed covers Santa Maria City Government for Lee Central Coast Newspapers.  Follow him on Twitter @razisyed