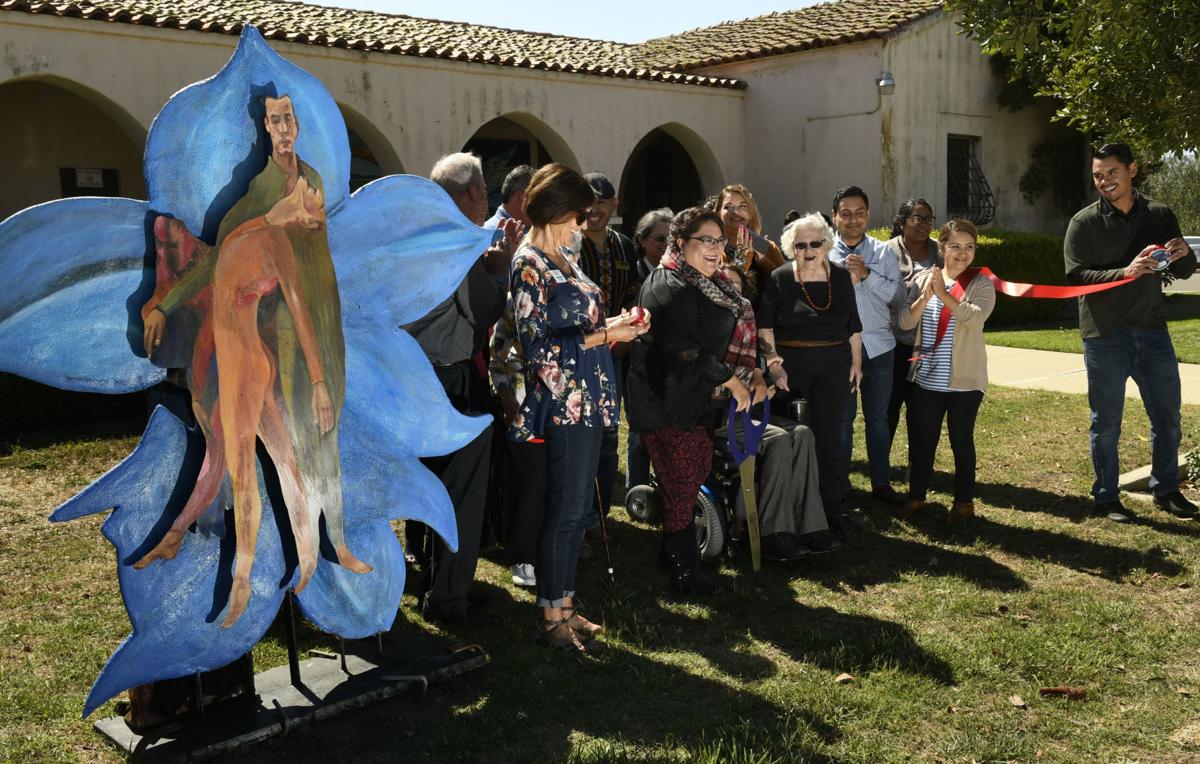 There are new pieces of public art scattered around the city of Guadalupe, and officials are inviting community members to tour the city and admire the sculptures.
The 19 whimsical statues — created by the late Santa Barbara-based artist Morris Squire — include pieces displaying birds, dancers, flowers and images of golfer Tiger Woods, psychologist Sigmund Freud and comedian Eddie Cantor.
On Thursday, the city held a ribbon-cutting ceremony to celebrate the new art, loaned to the city by the Santa Barbara-based Squire Foundation, which is dedicated to supporting arts programming and public art.
China's first Costco warehouse store opened Tuesday in Shanghai with a variety of goods available for sale, including 90 crates of Santa Maria…
The Squire Foundation has previously worked to display sculptures at other city parks on the Central Coast, including Waller Park and Preisker Park in Santa Maria.
Workers with the nonprofit began installing the sculptures around Guadalupe in late June.
Around 20 community members were present for Thursday's ceremony, including interim City Administrator Robert Perrault, City Attorney Philip Sinco and City Councilwoman Gina Rubalcaba.
After using a pair of oversized scissors to complete the ribbon-cutting, Rubalcaba said she was grateful to the Squire Foundation for lending the artwork to the city.
"It's an honor because art is subjective, everybody can view it, look at it and have their own interpretation," she said. "It's nice that the kids can have something to look at."
The ceremony occurred around a week after one of the sculptures -- titled "Fiddler on the Roof" -- was damaged in an act of suspected vandalism.
On Thursday, workers completed repairs on the sculpture, welding back a piece of the statue that had been broken off.
The 19 sculptures are displayed at City Hall, Jack O'Connell Park, the Dunes Center and in front of several businesses along Highway 1.
The memorandum of understanding between the city and the Squire Foundation calls for the statues to be displayed for a minimum of five years.
Perrault said he wanted to thank the businesses that allowed the sculptures to be placed on their property.
"This couldn't have happened without it being a communitywide event," he said. "It was a lot of coordination."
During Thursday's event, city officials handed out a map of the city showing where each statue was placed and encouraged community members to take self-directed tours.
"These sculptures will be on display for a number of years, so it will give you an opportunity to enjoy them," Perrault said.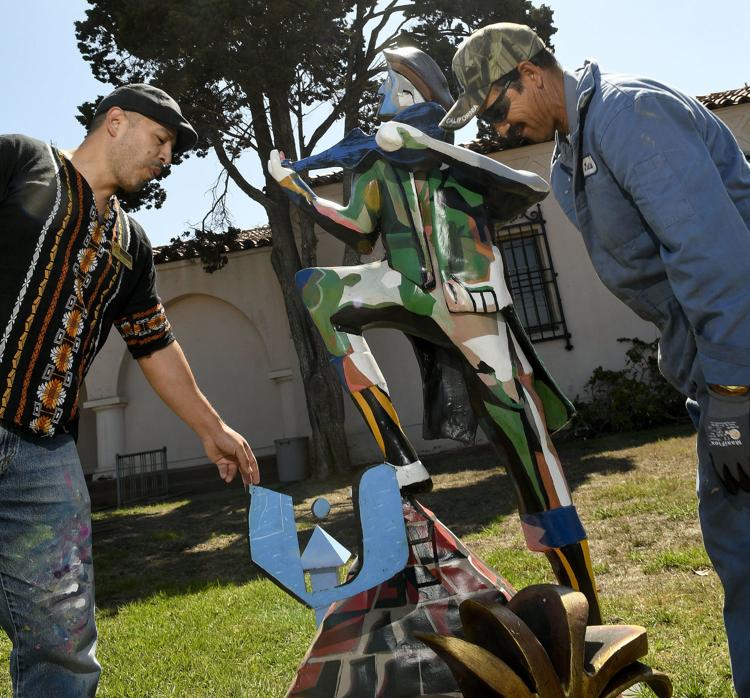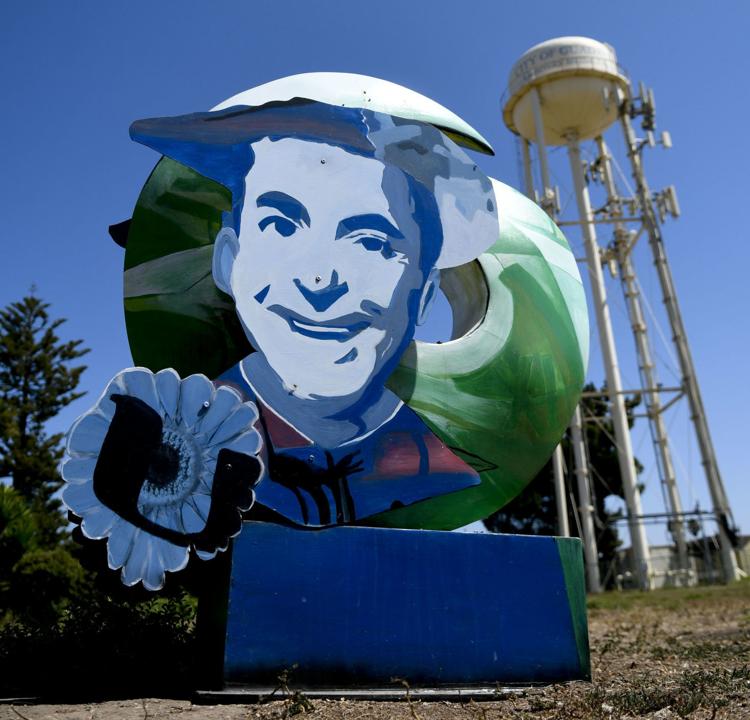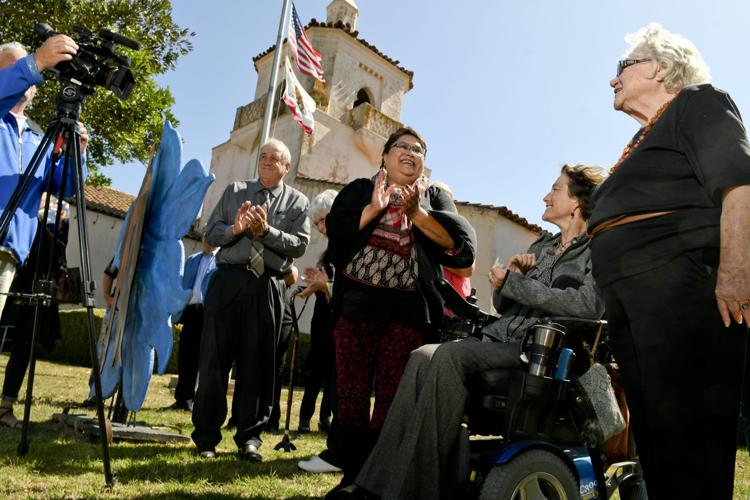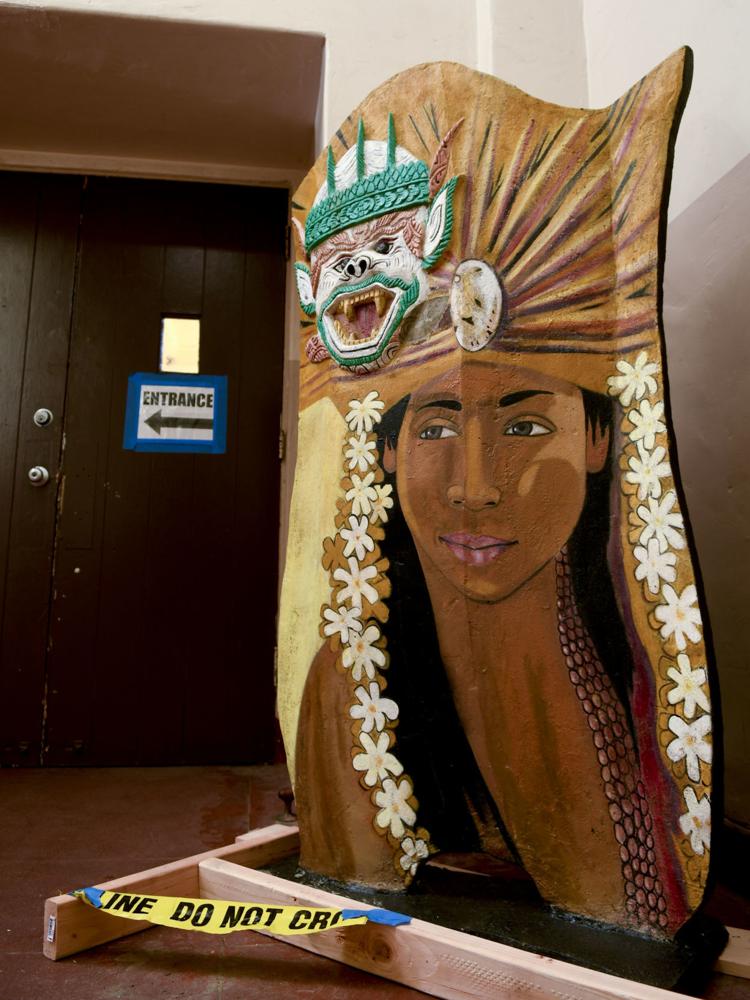 Razi Syed covers Santa Maria City Government for Lee Central Coast Newspapers.  Follow him on Twitter @razisyed
Get local news delivered to your inbox!
Subscribe to our Daily Headlines newsletter.