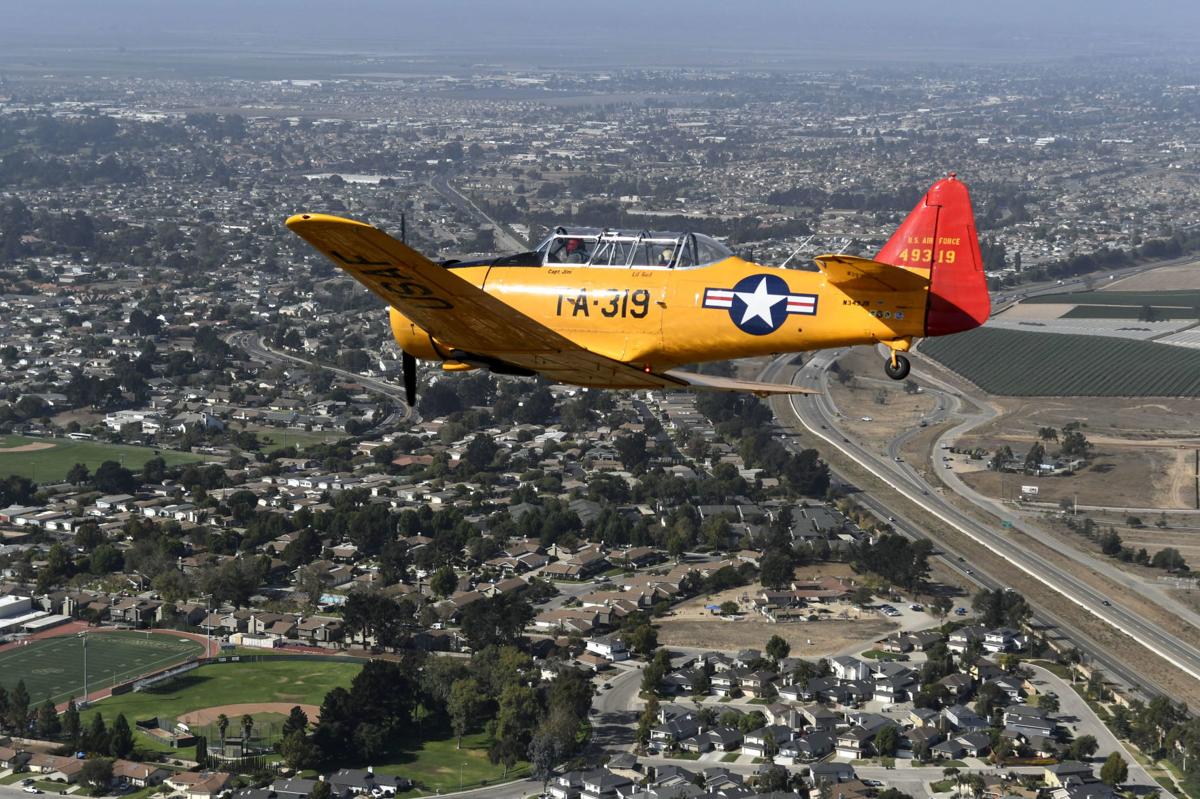 Capt. Jim Bergman flies over the Santa Maria Valley and Righetti High School, lower left, in his AT-6 Texan, a single-engine advanced aircraft used to train military pilots in the 1940s and '50s. He arrived Wednesday afternoon at the Santa Maria Public Airport for this weekend's Central Coast AirFest. Gates are open 9 a.m. to 5 p.m. Saturday and Sunday. Tickets and more information about the AirFest are available online at www.centralcoastairfest.com.
Get local news delivered to your inbox!
Subscribe to our Daily Headlines newsletter.