At least 120 people turned out Monday night for a workshop in Santa Maria to gather public comments on the draft environmental impact report for ERG Energy Co.'s proposal to add more than 200 new thermally enhanced oil and gas production wells in Cat Canyon.
The standing-room-only crowd filled the Santa Barbara County Board of Supervisors Hearing Room in the Joseph Centeno Betteravia Government Administration Building, where those who spoke against the project outnumbered those who spoke in favor of it by about two to one.
ERG wants to construct and operate 233 new oil and gas production wells that would use cyclical steam injection to remove more of the thick crude oil within the company's existing Cat Canyon properties.
Wells and equipment would be installed on 92 existing well and equipment pads, one new equipment pad and 10 new well pads, four existing steam generators would be replaced with new models and three others would see increased use.
Oil produced by the project would be delivered to the Phillips 66 refinery on the Nipomo Mesa via pipeline.
Nancy Minick, a planner with the County Planning and Development Department, said the draft EIR found Class 1 impacts that can't be fully mitigated on biological resources, hydrology and water quality should there be oil spills.
Noise from drilling 24 hours a day could also exceed county thresholds for being a Class 1 impact.
In addition to having no project, the draft EIR looked at four alternative projects, with the environmentally superior choice deemed to be limiting the development to existing well pads with a reduced number of wells.
Around 31 people commented on the project, with about 11 supporting it and about 20 opposing it.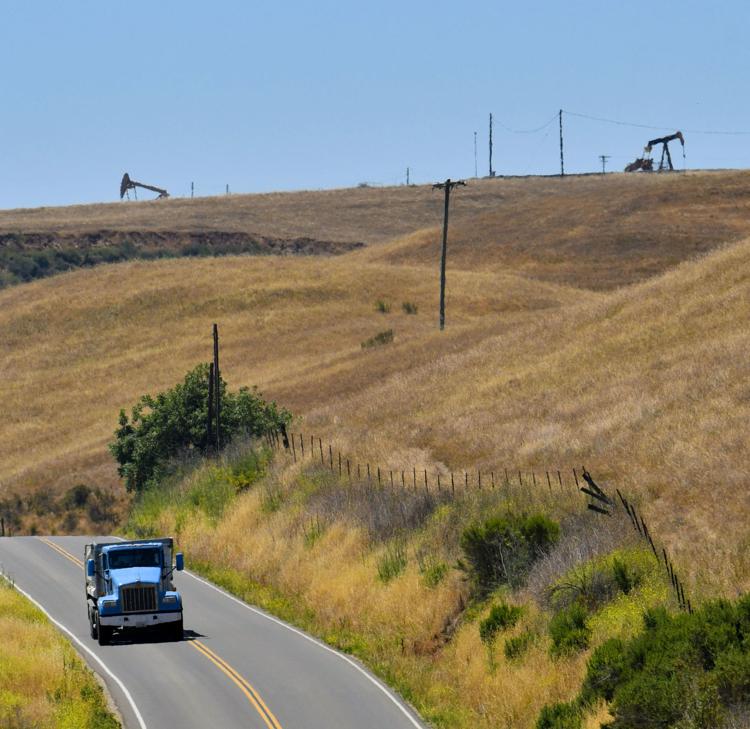 Supporters said the project would have less impact on carbon emissions and would be produced in a more environmentally safe manner than oil imported from other nations.
"This project will allow us to produce oil, safely transport it, refine it and put it in our gas tanks," said Joe Armendariz, of the Santa Barbara County Taxpayers Association, noting the United States currently imports 66 percent of its oil from foreign nations.
His opinion was echoed by Ed Hazard, president of the California chapter of the National Association of Royalty Owners, who said every barrel of oil in California is produced under the most strict environmental regulations in the world.
"Would you rather do business with private citizens of California or not-so-benevolent despots of (other countries)?" Hazard asked.
They also said it will be beneficial to agriculture — specifically cattle ranching — and will not use any fresh water or involve fracking, which is hydraulic fracturing of rock to extract oil.
John Wickenden, a seventh-generation landowner and rancher, noted money from mineral rights "saved my bacon more than once."
Those opposed to the project expressed concern about potential contamination of the groundwater basin because the wells will be drilled through the aquifer, and several people said the well casings could break or the seals could leak.
"I appreciate that ERG is trying to do the right thing; however, water is our most important resource," said Janet Blevins, noting a test on a seventh-generation rancher's new well at the edge of the PetroRock project in Cat Canyon found toluene and benzene.
Ken Hough, of the Santa Barbara County Action Network, said the draft EIR mentions pressure testing of well casings, but there was no information on failure rates after testing, which he said were about 20 percent.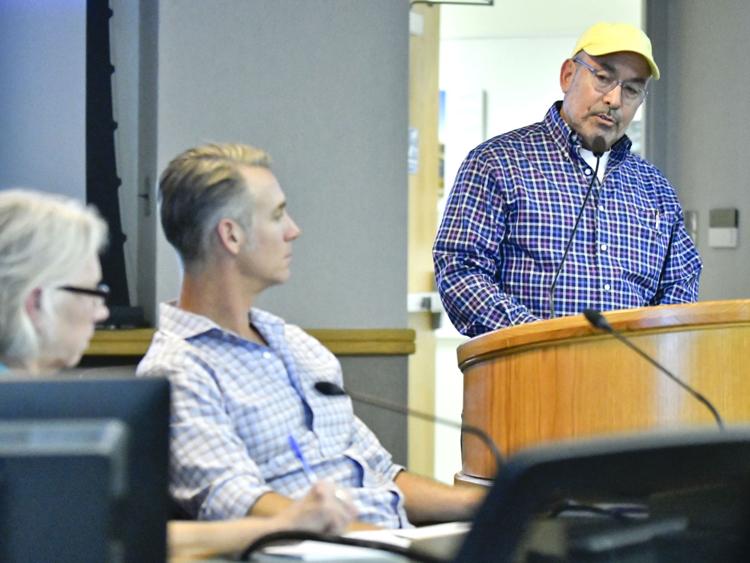 Several opponents said there were issues that were not addressed in the draft EIR that should have been included.
Among them were the potential economic impacts of a spill, the potential for the drilling to cause subsidence in the land and induce earthquakes, the cost in terms of climate change for every unit of carbon dioxide released into the air and the impact on wildlife from all-night illumination of the drilling rigs.
A number of others worried that with ERG Energy in bankruptcy proceedings, taxpayers could be left footing the bill if a major spill took place.
"Who are going to be the responsible parties to make sure taxpayers do not pay (for the costs of any oil spills)?" asked Christine Boesch. "I'd like to know where the buck stops."
County Planning Department officials noted the public has until 5 p.m. Aug. 3 to submit additional oral and written comments on the draft EIR to Minick at nminick@countyofsb.org or 123 E. Anapamu St., Santa Barbara CA 93101.
Copies of the draft EIR are available for review in the Planning and Development Department offices at 624 W. Foster Road in Santa Maria, as well as the Santa Maria Public Library at 421 S. McClelland St.