Lisa Johns noticed it often, especially at recess and lunch.
From the edge of the playground, her small class of kindergarten, first- and second-grade students with severe disabilities would sit and watch Bruce Elementary's nondisabled students swing, slide and play in the school's three play areas. While all of the district's playgrounds are accessible to students, navigating the structure in wheelchairs and with walkers proved challenging.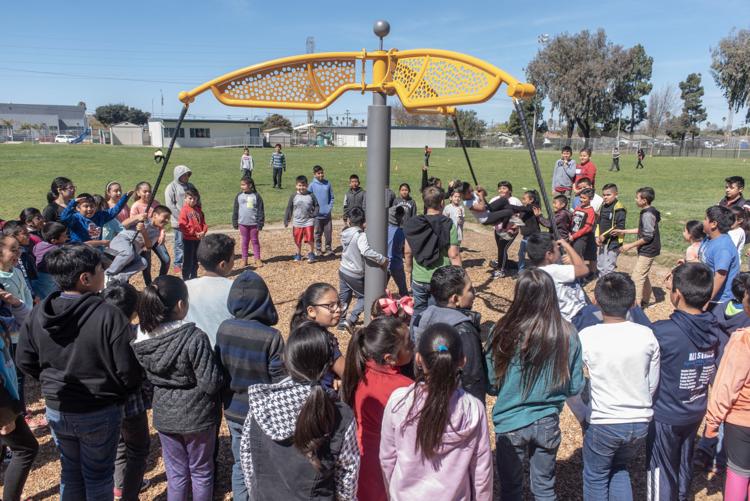 "It just wasn't fair," Johns said. "I just wanted to find a way to get them more involved."
What began as a simple idea — adding a new piece of inclusive equipment to the large play area at the rear of the school — ultimately grew into a monthslong project to revamp the school's three playgrounds.
Johns received $150,000 in matching grant funds from GameTime, a playground equipment manufacturer, to refurbish the school's kindergarten and intermediate play area and reconfigure one into the district's first all-inclusive playground. The district contributed approximately $138,000 to the total project cost.
Earlier this school year, Bruce Elementary was awarded grant funding to revamp their play areas. Construction/upgrades began a few weeks back. Today the construction tape came down and the kids were, well, excited to say the least.#SantaMariaTimes pic.twitter.com/Vhe9R9kkfj

— Mathew Burciaga (@math_burciaga) March 15, 2019
When the construction tape came down on Friday, Johns and her aides were able to wheel her six students from the concrete siding onto a large playground ramp.
They played and fiddled with sensory panels of multiple colors and textures. They slid down slides and dangled from rings. They swung, from the safety of their wheelchairs, on a large "boat."
For the first time, Johns and her students finally had a playground to call their own.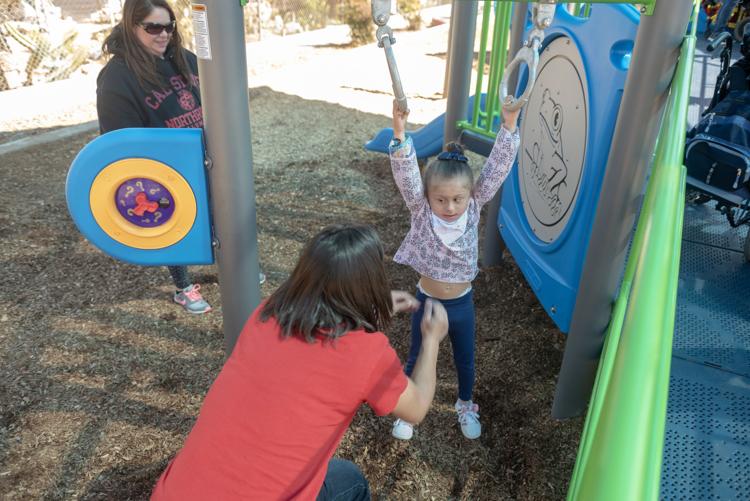 "Some of the other students were pushing them around [the playground], but they weren't really interacting with things," she said. "Little by little, we're trying to get them used to that."
The new playground will also help with the school's disability awareness initiatives, which John said have been effective in teaching tolerance and acceptance.
"My students learn from [nondisabled students] on how to act in a socially appropriate way," she said. "It's also good to teach the other students that nothing is wrong with them — they're just like you."