Two Future Farmers of America teams from Santa Maria High and another from Pioneer Valley High School are now going after a national title in Indianapolis after winning state championships the weekend of May 4 at Cal Poly.
The Santa Maria High teams took the titles in judging poultry and milk quality and dairy products, while the Pioneer Valley group proved to be the best at judging soils.
Two Santa Maria High FFA members also won individual state titles for floral design and light horse judging.
With the state titles under their belts, the three teams will now head to the 93rd edition of the National FFA Convention and Expo at Indiana's largest city in late October.
Both Santa Maria milk quality and dairy products team and poultry judging team outperformed teams representing major agricultural areas — Tulare, Modesto and Fresno — at the state competition that included 19 teams and 100 individuals.
"Fresno and Modesto are our main competition," said Samantha Lopez of the poultry judging team, who explained that for the competition, each member used USDA standards to analyze the quality of chicken meat and judge if it was consumable.
Amanda Rodriguez, coach of the poultry team, said it's the first state title for the team, adding the closest they previously came was second place.
"We haven't had a poultry state championship for about 20 years," team member Nayeli Lazaro said. "So for us, it's really memorable."
Santa Maria agriculture teacher Mark Powell said the milk and dairy contest is designed to enhance learning activities related to milk quality, federal milk marketing, attributes of milk products and milk substitutes.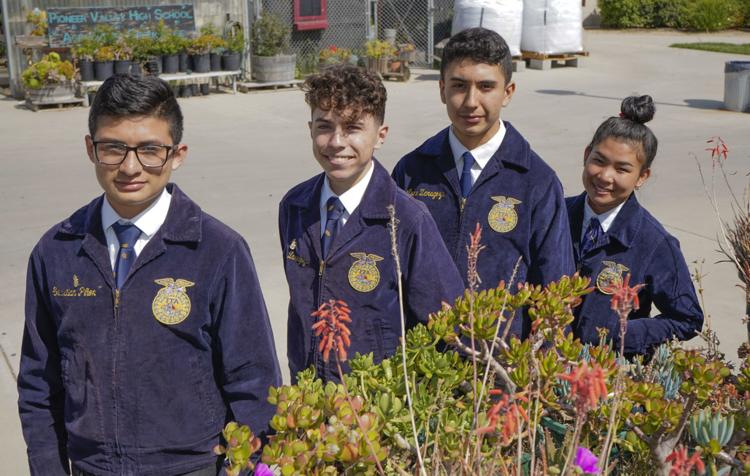 "Students are required to evaluate four classes of milk, based on taste, and identify cheese flavors," Powell said. "In addition, the students take a dairy industry knowledge test."
Pioneer Valley's soil and land evaluation team members showed their knowledge of soils and claimed the Specialty Crop Production plaque at Cal Poly.
Adviser Tyler Dickinson described one objective for the four-person team.
"There was a 6-foot hole that they dig out with a backhoe," he said. "The students then go in and observe the topsoil, the subsoil all the way down to the parent materials.
"They then evaluate it based upon what they recommend to that particular land owner," Dickinson said, adding the students determine if irrigated crops or nonirrigated crops can be grown there.
"Based on their evaluations and calculations, they give it a land capability class scaled one through eight — one being the highest, eight being the lowest," he said. "Depending on the land class, you can do certain things on the lands and other things you can't."
Team member Sebastian Pinon also earned the state proficiency title at Cal Poly. He said he grew up picking broccoli and strawberries, leading to his interest in joining the Pioneer Valley FFA.
"Bringing home a plaque shows that it doesn't matter what background you come from," he said. "If you just take the time and dedication to something, you can do it."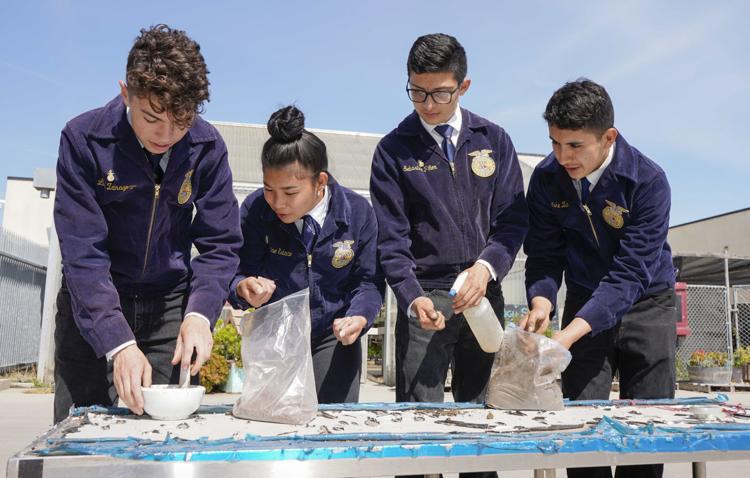 Individual titles
Santa Maria High School senior, Citlalli Martinez and Madison Eiler took home individual championships at the Cal Poly state event, but they won't be competing in Indianapolis, as only teams are eligible for national championship competition.
Martinez won the floral design championship and said she left Cal Poly in shock after claiming the award — plus witnessing her team capture the championship.
"I honestly didn't expect it because we hadn't really been placing," Martinez said. "The highest we've placed as a team was 10th place. I didn't really expect it.
"We went for a preliminary round," she said. "We had flowers, potted plants and tools. After we did that, my coach and I went around and, as I saw, I didn't miss anything.
"So that was a good sign for us, and we were keeping our hopes up that we can possibly place as a team."
Martinez said during the critique, she had the highest score in placement and the highest mark in the corsage.
Eiler claimed victory in the light horse judging contest and might have been an ideal choice for the role because of her knowledge of horses.
"I've always had an interest in horses since I was 3 or 4," said Eiler, who received coaching from Carolyn Cherry, a former equestrian rider for Fresno State University. "I started riding at 7."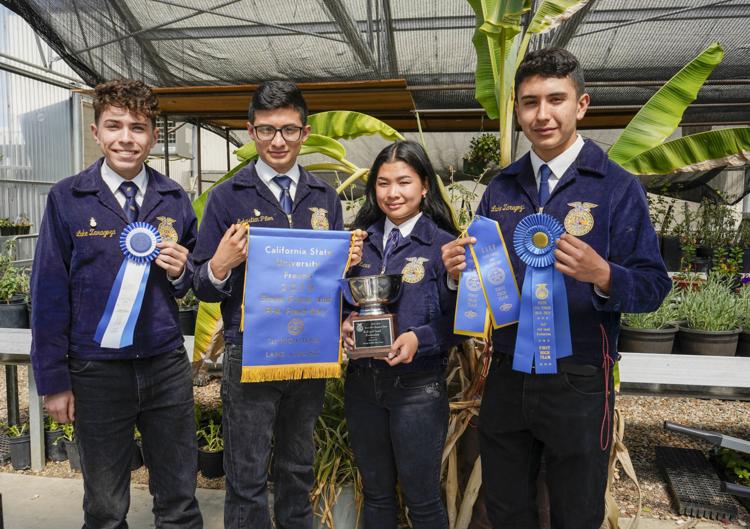 Get local news delivered to your inbox!
Subscribe to our Daily Headlines newsletter.