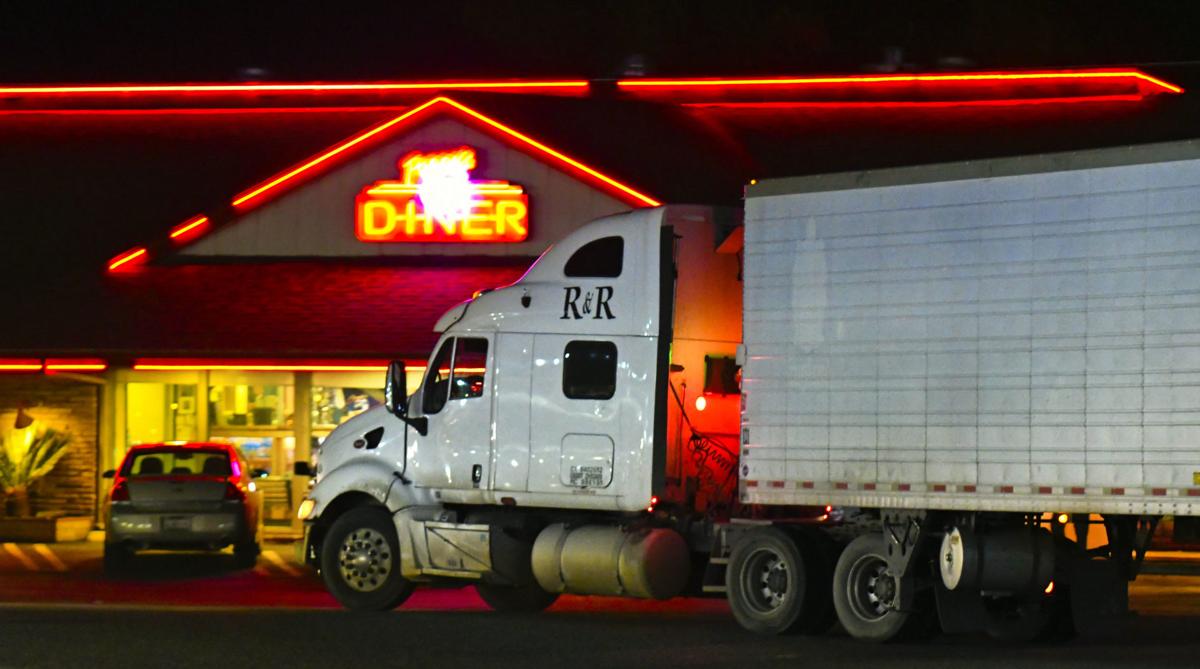 A new state law that became effective Wednesday is hurting companies that rely heavily on independent contractors, and causing a ripple effect that will impact individuals' incomes, business revenue and even government projects.
Although some professions are exempt, the law essentially forces companies to limit the use of independent contractors or hire them as regular employees at a minimum wage and with benefits such as sick leave, workers compensation and unemployment insurance. 
"It's going to be a big impact on us," Cheryl Diamond, office manager for Rockin CJ Transport in Santa Maria, said Tuesday just hours before the law took effect. "We use like 30 independent contractors. Or we did, until tomorrow."
Many independent drivers, most of whom own their trucks, have found themselves without work, and only a limited number of those will likely be hired on as regular employees at trucking companies.
SACRAMENTO, Calif. (AP) — A federal judge on Tuesday temporarily blocked a new California labor law from impacting more than 70,000 independen…
"It's really sad, because a lot of them just got their trucks up to date," Diamond said. "And now they can't use them."
Independent contractors can drive older trucks as long as they're upgraded to meet state and federal standards, but companies like Rockin CJ Transport, which has served the area since 2003, realistically can't use older trucks in their fleets.
"We'd have to buy new trucks," Diamond said. "And then hire drivers. We have to be compliant. You can retrofit the engine, but by the time you do that, you might as well buy a new truck. It's not as though we can afford that."
Diamond said the company won't have to close as a result of losing its contract drivers, but losing 30 of Rockin CJ Transport's workforce will reduce the amount of products it can deliver.
"We do other work," she said. "We will be busy. But we won't be able to provide the companies we work for with what they need. It's going to be hard on everybody, like the paving companies."
If paving companies can't get the supplies they need — asphalt, sand, gravel, oil — it could delay city and county street maintenance as well as state and federal highway projects.
As the supply goes down, the demand will go up and prices will rise, so government agencies will likely find themselves paying more taxpayer dollars for some projects.
But not all trucking companies that use independent owner-operators are feeling a pinch from AB-5.
"To be honest, we don't employ that many to begin with," said Adeline Hernandez, office manager at Mundo Trucking Inc. of Santa Maria, noting the company has 20 employees and 12 trucks and uses only four owner-operators.
"So even though I know the new law is more restrictive of [independent drivers], they are going to be able to work for us under the new law," Hernandez said.
"I do know that a lot of the companies letting owner-operators go are the asphalt and paving companies, where they work under contract," she added. "We don't have any set contracts."
AB-5 turns the findings of a landmark California Supreme Court decision into state law.
You have free articles remaining.
In that decision, the court ruled most workers are employees and ought to be classified as such, and companies and agencies that employ them must prove they meet certain requirements to be classified as independent contractors.
California legislators exempted doctors, dentists, psychologists, insurance agents, stockbrokers, lawyers, accountants, engineers and real estate agents from AB-5 provisions because they work directly with customers and set their own prices.
Newspapers, which hire many independent contractors as carriers and freelance writers and photographers, were allowed an extra year before they must become compliant with carriers. The grace period, however, does not apply to freelance writers and photographers, who were limited to 35 submissions per year beginning Jan. 1 and required to obtain a business license by June.
Lawsuits challenging AB-5 have been filed by the California Trucking Association, the American Society of Journalists and Authors, the National Press Photographers Association, Uber and Postmates.
Other California laws that became effective Jan. 1 address:
Online privacy — The nation's most sweeping data privacy law requires companies to tell consumers what data they collect about them, why it was collected and who sees it.
Consumers can refuse to let companies sell that data, and companies are barred from selling data from children younger than 16 without consent.
Policing — Two new laws together give California one of the nation's most comprehensive approaches to deterring shootings by police.
One changes the legal standard that governs when police can use deadly force, while the other increases officers' training in handling confrontations.
Hair discrimination — California is the first state to bar workplace and school discrimination against black people for such hairstyles as braids, twists and locks.
Federal courts have historically ruled that, unlike such characteristics as race, hair can be changed, so there are no grounds for discrimination complaints based on hairstyle, but the California law says "race" also includes "traits historically associated with race."
Vaccinations — State public health officials can more easily crack down on fraudulent medical exemptions for schoolchildren's vaccinations by investigating doctors who grant more than five medical exemptions in a year and schools with vaccination rates under 95%, the threshold where experts believe a population is resistant to a disease like measles.
The law also includes a phase-out period for existing medical exemptions.
Rent control — Landlords will be barred from raising yearly rent prices by more than 5% plus the cost of inflation under a new law aimed at curbing California's soaring housing costs.
Landlords also won't be allowed to evict someone without a reason or refuse to rent to someone solely because they have a federal Section 8 housing voucher.
Child sexual assault — California now gives adults who were sexually assaulted as children more time to sue.
The law gives victims of childhood sex abuse until age 40 to sue, up from the current age 26; gives adults five years to sue after discovering they suffered psychological or other damages from a sexual assault; and gives victims three years to file past claims that missed previous deadlines.
The Associated Press contributed to this report.