Charred tables, couches and chairs litter Sergio's Furniture and Mattress and Shaw's Famous Steakhouse & Tavern. The smell of smoke was washed from the area by wind and rain, and has dissipated with each load of damaged furniture cleared from the property.
Ten days ago, on Jan. 3, a two-alarm fire ripped through the building that houses both businesses on the 700 block of South Broadway. Flames gutted the furniture store and caused extensive damage to the iconic steakhouse. As fire inspectors continue their investigation into the cause of the blaze, which started in the alley behind the building, community members question when — if at all — the businesses will reopen.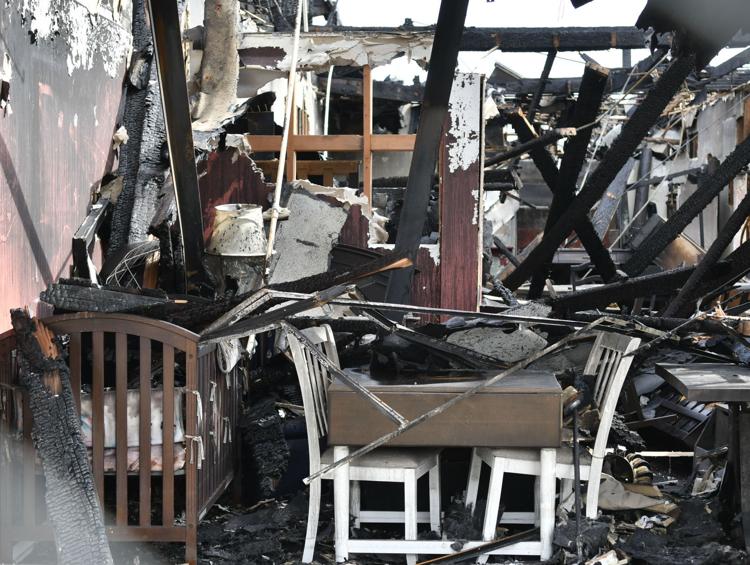 The emphatic answer from Sergio Diaz and Milt Guggia, the respective owners of the furniture store and steakhouse, is that the businesses will reopen, they just don't know when.
"We're going to do everything in our power, and put all of our energy and passion, into rebuilding Shaw's and Sergio's," said Guggia, who owns both the steakhouse and the property. "We want to continue to be a big part of the community and carry the tradition for many years to come."
Though the fire was destructive and disrupted daily sales and operations, Diaz said business continues as usual for Sergio's. Aided by his small army of six employees, the business started the slow and arduous process of rebuilding their inventory and customer files to fulfill open and outstanding orders, he said.
"I'm just trying my best to get everybody's orders taken care of," Diaz said, "and we're trying really hard to make sure we don't miss anyone." Arrangements are being made to open a temporary location while permanent plans to rebuild are in development.
Born and raised in Santa Maria, Diaz said the furniture store isn't his first foray into the furnishings field. He opened his first store, S.F. Furniture, in 1992, and ran it for 16 years before the 2008 economic downturn prompted him to close shop and leave the area. After relocating to Las Vegas, Diaz chose to complete his education and open PeekABoo Kids, which specialized in children's furniture and accessories.
"When I moved back two and a half years ago, people said they needed a new furniture store," he said, even hearing from one family that said they kept the couch they bought from him 16 years ago. Diaz said strong customer service and the personal touch he offered his customers — he opened and closed the shop, scheduled deliveries and handled sales six days a week — kept them loyal and coming back.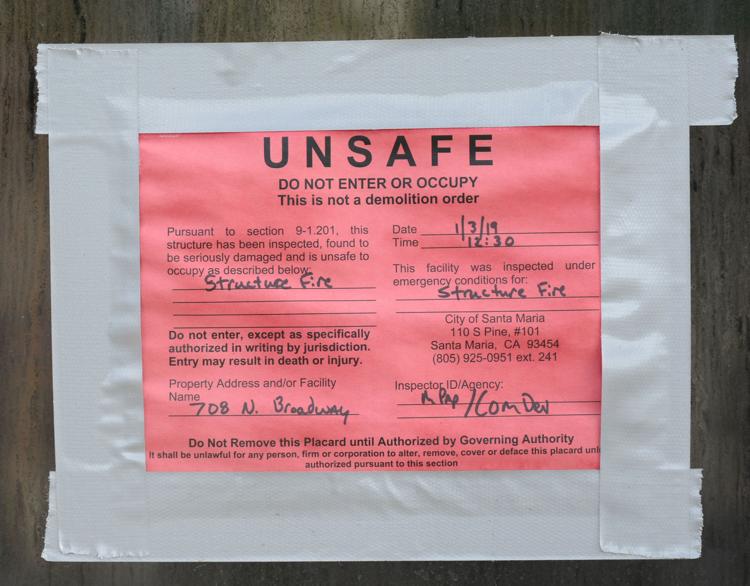 "I made a lot of my friends from owning that store," he said. "I might be a merchant and sell products, but I'm also someone who remembers when they had their first kid. We have a history."
Guggia said "the main concern I've had is taking care of our loyal employees." From busboys and waitresses to chefs and dishwashers, Guggia said the 40 employees who worked at Shaw's have been placed at separate restaurants within the company.
At least one local business, Orcutt's Vino et Amicis, stepped in to provide additional financial support for Shaw's employees affected by the fire, and kind words and offers of assistance have flooded Diaz's and Guggia's email.
"One of the girls that called us was frantically looking for another job," said Kurt Hixenbaugh, a Santa Ynez local who opened Vino et Amicis wine bar last spring. "This is our slow time of the year so we're not hiring right now, but I felt bad. We couldn't hire but felt there was something else we could do."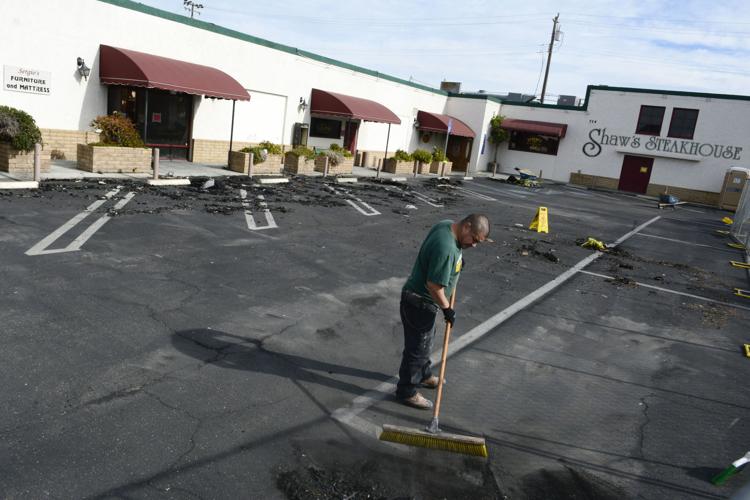 On Wednesday, the business committed donating 20 percent of its gross sales, as well as all tips, to affected Shaw's employees."We really wanted to help them out," Hixenbaugh added.
As Guggia continues to work "as expeditiously as possible" with city officials, contractors and architects to determine how long it will take to rebuild and reopen, he wants to assure community members that it will happen.
"Customers are responsible for the success of Shaw's," he said. "We have a total commitment to re-establish that connection with this community. Shaw's has a special place in this community and we want people to understand that we will rebuild."