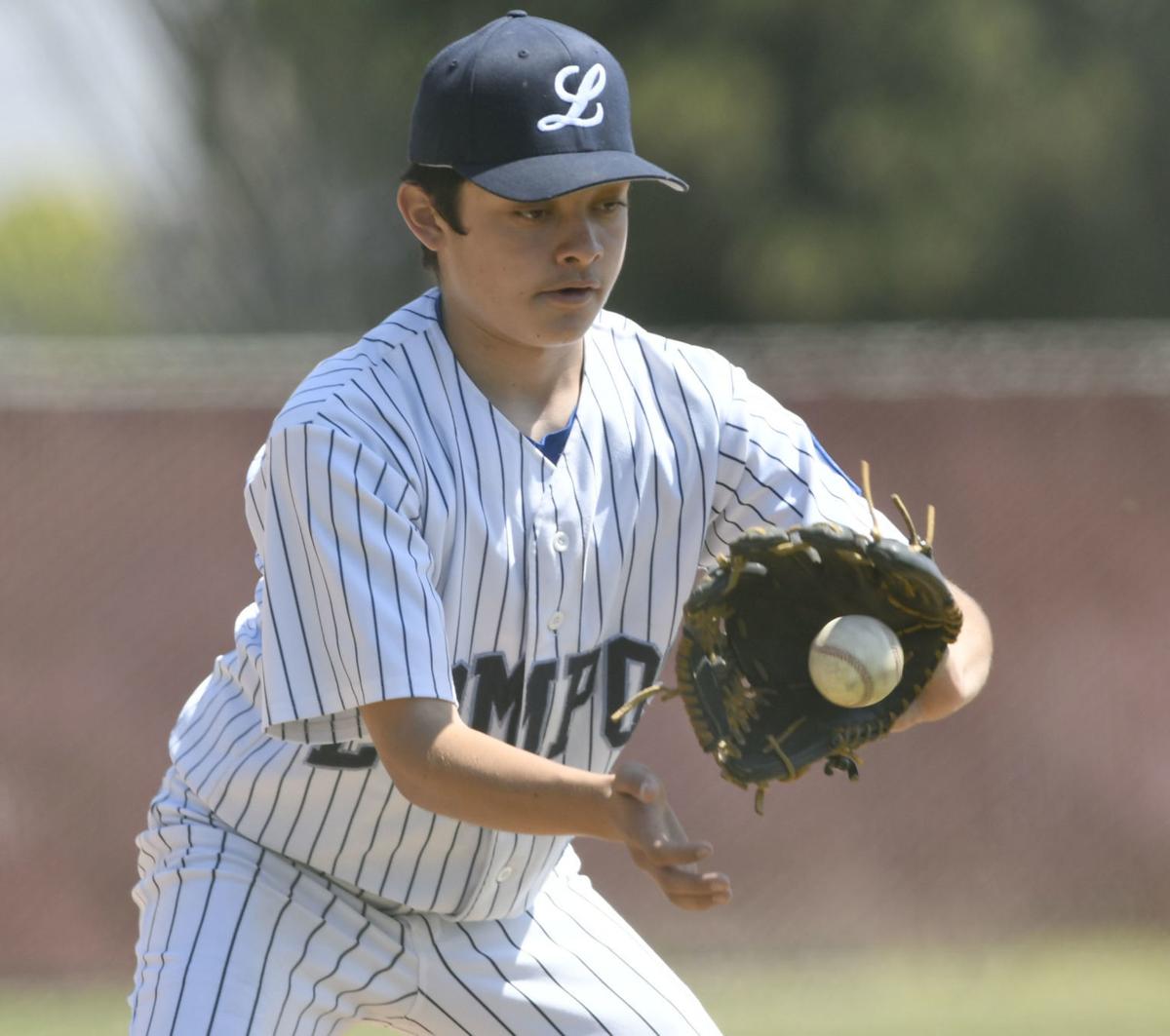 The Lompoc Babe Ruth 13-15-year-old All-Star season has come to an end.
Lompoc fell 11-3 on Sunday afternoon at Elks Field against Madera – which was one of five teams that represented the Central Valley in the Central California Babe Ruth tournament that operates in a double-elimination format.
Madera, located 23 miles north of Fresno, totaled 12 hits on the day to advance in the tournament.
Elijah Bobo went 2-for-3 at the plate and smacked an RBI double. Gabe Ruiz scored a couple of runs and also produced two hits. Ruiz additionally made a crucial diving catch that prevented two potential runners from crossing home plate.
Bridger Coleman finished with one hit and touched additional bases on two Madera errors. Brandon Brickey also had a hit. Gavin Townes finished with a sacrifice ground ball RBI early in the contest.
Overall, Lompoc went 1-2 in the tournament – beating KerWest 3-1 to start the Santa Maria tournament before falling to Delano (3-0) on Saturday and then to Madera.
The Madera win placed them in the 4 p.m Sunday contest against San Joaquin Valley brethren Reedley. Madera went on to claim victory in that contest 8-3. Madera stunned Santa Maria Monday night, winning 7-6 to advance to face Delano in the title round Tuesday afternoon.
Babe Ruth 14U Pacific Southwest Regional Tournament
The Five Cities squad will host the Babe Ruth 14U Pacific Southwest Regional Tournament, which will take place July 22-27.
The tourney is a double elimination one. 
Games July 22-26 will take place at the Soto Sports Complex in Arroyo Grande. The championship round will take place July 27 at Cal Poly's Baggett Stadium.
The championship round will begin at 10 a.m. that day. if necessary, there will be a 1 p.m. game (or the start will be approximately 30 minutes after the finish of the 10 a.m. game) to determine the tournament champion.
The tournament winner will advance to the Babe Ruth World Series. 
Five Cities earned the right to host the tournament because its 13U team won the Babe Ruth World Series in 2018, earning the first Babe Ruth World Series championship ever for a Central Coast team.
Tournament teams include Five Cities, Central California, Arizona, Utah North, Northern California, Utah South, Hawaii, Southern California No. 2, Nevada and Southern California No. 1.
Five Cites will play Utah South at 7 p.m. July 22 in the first round. Other first-round games that day will include Central California vs. Arizona at 10 a.m., Utah North vs. Northern California at 1 p.m., and Hawaii against Southern California No. 2 at 4 p.m.
So Cal No. 1 and Nevada received first-round byes.
Outlaws open workouts
The Outlaws, a locally-based club baseball program, is continuing to hold open workouts at 5 p.m. Tuesdays and Thursdays at St. Joseph High School's Dave Brunell Field.
All baseball players who did not turn 18 before May 1 of 2019 are eligible. Text Jimmy Melena at 1-805-714-6018 for more information. 
Hancock men's basketball summer youth clinic
Registration is underway for a summer youth clinic the Hancock College men's basketball team will coach Aug. 5 through Aug. 8 at Hancock's Joe White Memorial Gymnasium.
Hancock coach Tyson Aye, Aye's assistants and Hancock players will be the camp's instructors. The camp will stress all basic basketball skills.
Be the first to know
Get local news delivered to your inbox!