Faced with the challenge of staying in business during a pandemic, staff at Gina's Piece of Cake have become increasingly creative — inventing their own toilet paper-shaped cakes and "survival kits" while sharing mouth-watering photos over social media to draw customers.
Owner Gina Martin, who has run the shop alongside her husband, Kevin, for 15 years, said a humorous attitude has helped their staff meet the challenge. 
"All of us down here have a great sense of humor, and we thought it would be funny to do a quarantine toilet paper cake. We're trying to make light of the situation," Martin said. 
After the Santa Maria Town Center closed in response to the coronavirus, the bakery lost many of its regular customers, including families shopping with children and mall employees craving a cupcake on their break. 
Despite the loss of in-person business, the popularity of new dessert creations featured on Gina's Facebook page has kept the phone ringing, with orders for "survival kits" chock-full of baked goods, holiday creations such as take-home Easter cookie decorating kits, and even fresh bread baked by Martin's father.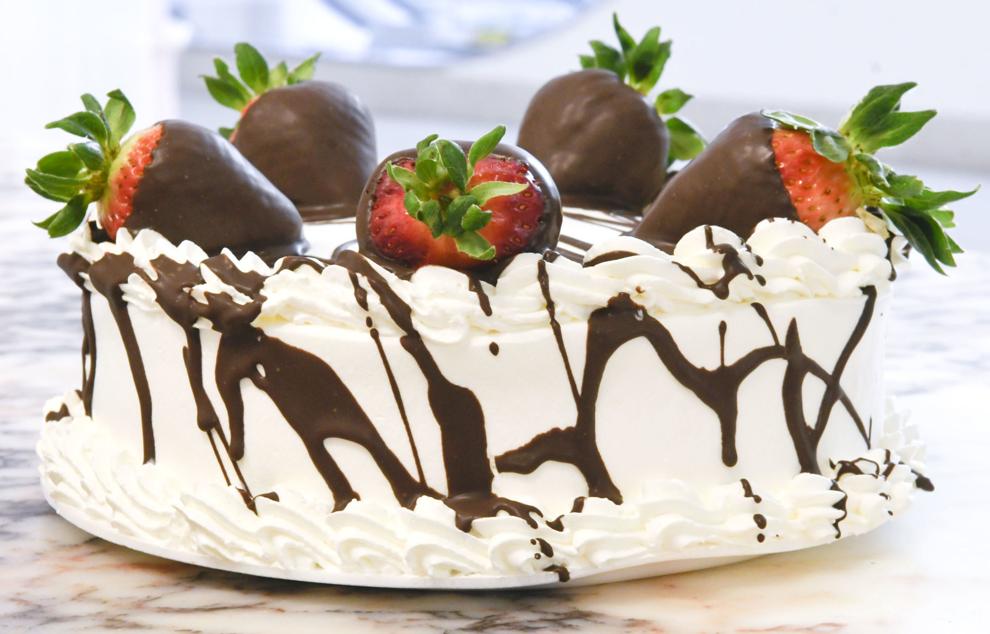 Specialty items have been in high demand among both longtime and new customers on social media, selling out more quickly than staff can bake them. 
"We're relying on social media to keep us afloat. Our customers are amazing, and they've really been supporting us," Martin said. 
The bakery's location at the edge of the mall has proved to be a lifesaver, as orders packed into boxes stamped with the message "handmade with love" can be run out to the curb without anyone needing to enter the premises.
"The whole mall is closed, so I'm very thankful that we do have an access point to the building on the side. We're very, very lucky," Martin said.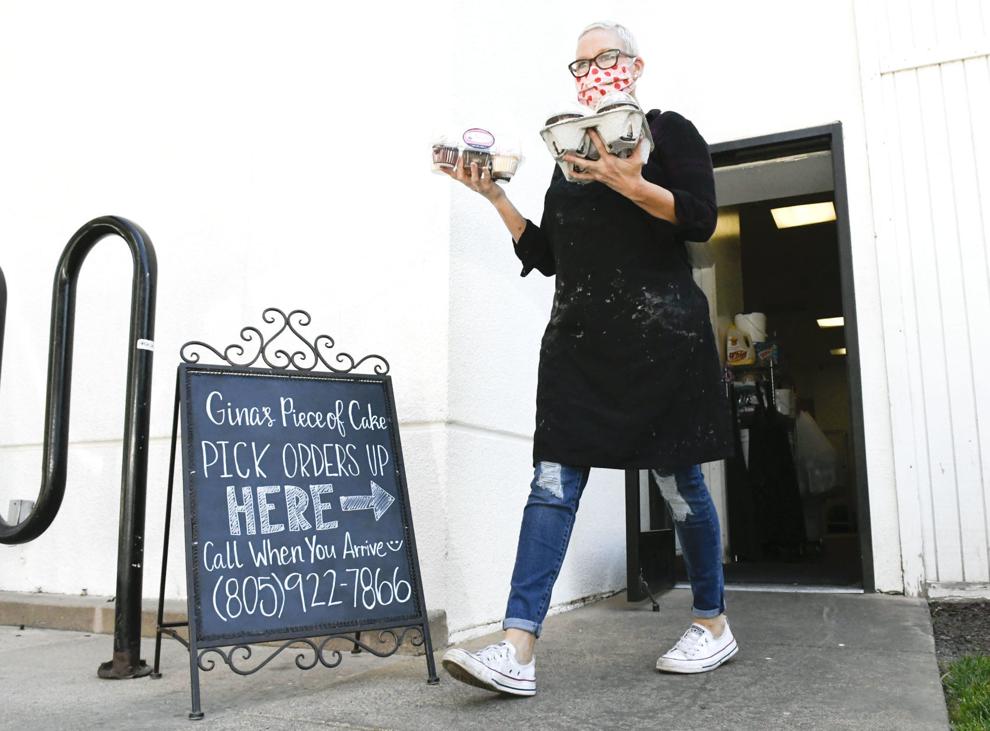 Although they've found creative ways to maintain some revenue, Martin said navigating business during the pandemic has proven difficult.
Six employees are furloughed until more hours are available, and for a time the bakery was only able to stay open two days a week before expanding to four, Martin said. 
"It hit us so suddenly. One day we're doing our normal business and then the next day our doors were closed. It's hard, [we] worry every day and just take it day by day," Martin said.
Thankfully, she said, she was able to enroll her business in the Paycheck Protection Program, providing capital to alleviate some of the strain of maintaining payroll and other expenses.
Martin is eager for limitations to ease on local businesses as it becomes safe to do so, but in the meantime will continue looking for opportunities, like Mother's Day, to offer her specialties. 
"I can't wait for this thing to be over, but I completely understand, we've got to take all precautions," Martin said.