Though our online activity uses no paper, it still consumes quite a lot of energy.
Ten years ago, smart homes were expensive, with the original Amazon Echo costing $180 and the original Nest Learning Thermostat clocking in at…
Dyson said the company had designed and built an entirely new ventilator, called the "CoVent," since he received a call 10 days ago from UK Pr…
The most influential objects of the 21st century, changing the way we live, work, play, and communicate.
Review the technology advances that have eliminated these common hassles for the 21st century.
Ibotta. Honey. Fetch. You may have seen ads for these apps online, promising to save you a bundle when you're out shopping.
It's Pi Day, the annual celebration of the mathematical constant π (the first three digits match the date, 3/14, for those not in the know).
Some school administrations see phones in schools as a benefit because they can help keep track of students more efficiently.
A fee here, a fee there, and pretty soon you're talking real money.
There are a dizzying number of laptops to choose from — convertibles, two-in-ones, gaming machines — and it only gets more confusing.
Sick and tired of dead zones in your home's Wi-Fi connection? A mesh router can help deliver fast internet at long range. Here are the best CN…
So you want a new device to connect to your TV and stream video, but you're not sure which one? We've got you covered.
From a "forever" toilet paper roll to cute robots and more, here are videos showing off products at CES 2020, the Consumer Electronics Show in…
From a robotic pet cat to a TV that rotates to play vertical videos, here's a look at some of the gadgets that are generating buzz at CES 2020.
To be sure, digital addiction is real. But risks of too much screen time are often overblown.
Did you just get a new computer? Maybe avoid surfing these celebs: Their wesites are riddled with malware that can infect your pristine new ma…
Here's what $52,000 will get you when it comes to Apple's new Mac Pro.
Those Black Friday and Cyber Monday super sales are not only a boon for your bank account. They may also reap serious rewards for cyber criminals.
If you received any out-of-the-blue romantic messages Wednesday night, this might be why.
A teen created a prize-winning prototype after noticing her mom didn't like driving the family Jeep because its A-pillars caused blind spots.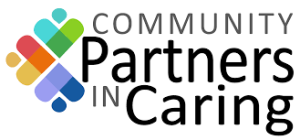 Community Partners in Caring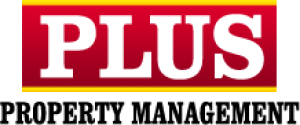 Plus Property Management Santa Maria
The first and last thing many of us check every day is our phone, and while we know how unhealthy this habit is, we do it anyway.
NASA plans to land the first woman and the next man on the moon by 2024. Here's what their spacesuits will look like.
The first computer, named the ABC, was built at Iowa State University. But for a long time, few had heard of it.
CNN Business tests the latest iPhones in the real world to find out whether they're worth an upgrade.
Apple's iOS 13 software update comes with plenty of privacy enhancements — but in some cases, only if you take the time to understand how they work.
Apple unveiled new iPhones that are largely unchanged from previous models, but there was an unexpected price cut for the cheapest model. As i…
Apple's new iPhones will resemble recent models, but with better cameras and new colors.