For more than 20 years, the Santa Maria Natural History Museum has brought the sights and sounds of our region's natural beauty closer to children and adults who don't have the same immersive relationship with nature as previous generations. 
Virginia Souza, board secretary and museum founder, started the museum with her mother to honor her father, who was born in 1921 and grew up when Santa Maria was a much smaller, more rural town filled with farms and open fields.
As a child, her father would go down to the creek to catch toads and even had a hawk as a pet. His relationship with nature and the landscape of the area is different than the one that children have today.  
So, in 1996, the Natural History Museum was founded, but it didn't have a home yet and was mainly focused on in-class demonstrations of local animals and insects for elementary school students. 
A lack of a permanent location did not diminish the passion and drive of the founders and volunteers.
"The mission has always been to offer an experience with our regional wildlife available to all who wish to experience it. So, we wanted everything to be free from the moment that we opened our doors," Souza said.
And in October 1999, the museum found a permanent home when the doors opened at the historic Hart Home, which was built in 1877 and moved to its current location at 412 S. McClelland St. in Santa Maria in 1973. 
With a new location, the museum started receiving donations from the public and was able to amass quite a display of animals, with an ocean exhibit being one of the few purchased displays. 
"We are really fortunate to have this wonderful collection, and all of it has been brought in by people that live in our area, for the most part," Souza said.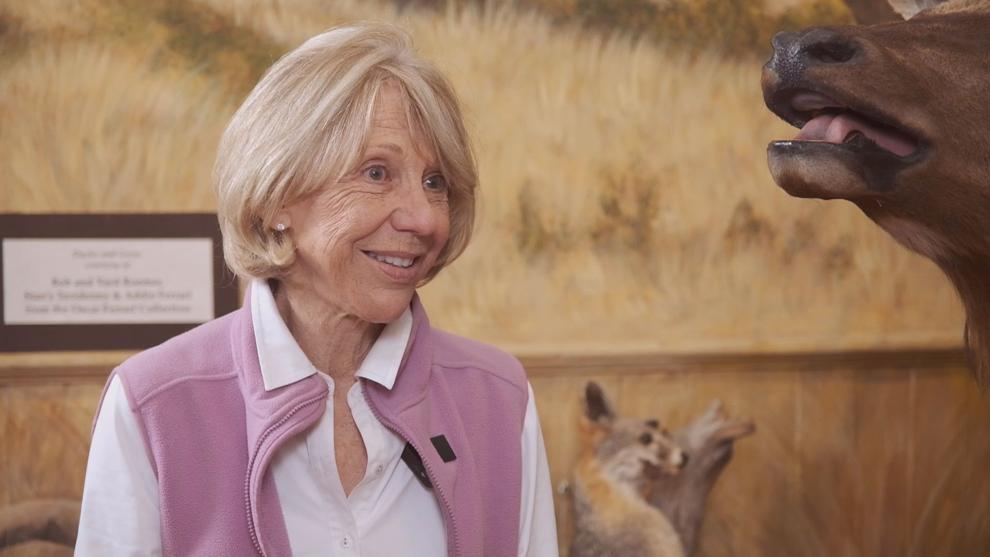 But, it isn't just the exhibits that offer educational opportunities; the entire property has been designed to display the native wonders of the Central Coast. The native garden gives people the opportunity to relax with nature: "You can sit in the garden and see the hummingbirds and other birds and insects that are inhabiting the garden and read a book," Souza pointed out. 
The windows display artwork from local artists and students; there is a small free library out front; and displays of whales and dolphins give you the chance to relax and learn about nature before you even walk through the door. And because people weren't able to walk through the door because of the coronavirus pandemic for more than a year, the museum has been upgrading its educational handouts, brochures, website and even developed a 5-minute "virtual tour" that gives people a look at the interior displays. 
One addition that Souza highlighted was a nature journal developed for kids who were limited to learning from home during school closures, allowing children to explore their backyards and neighborhoods to discover the often-overlooked nature that is all around them. The book also encouraged students to think about their feelings and note how they were coping with the unprecedented changes created by a global pandemic. 
But, Souza made it clear that the museum is happy to be open again: "We had our grand reopening on Oct. 3, and a wonderful crowd came, so it was a great day." 
Bees, goats and other barnyard animals were on hand to give attendees the chance to interact with live displays, and the museum was able to debut some upgrades to the grounds and preview even more.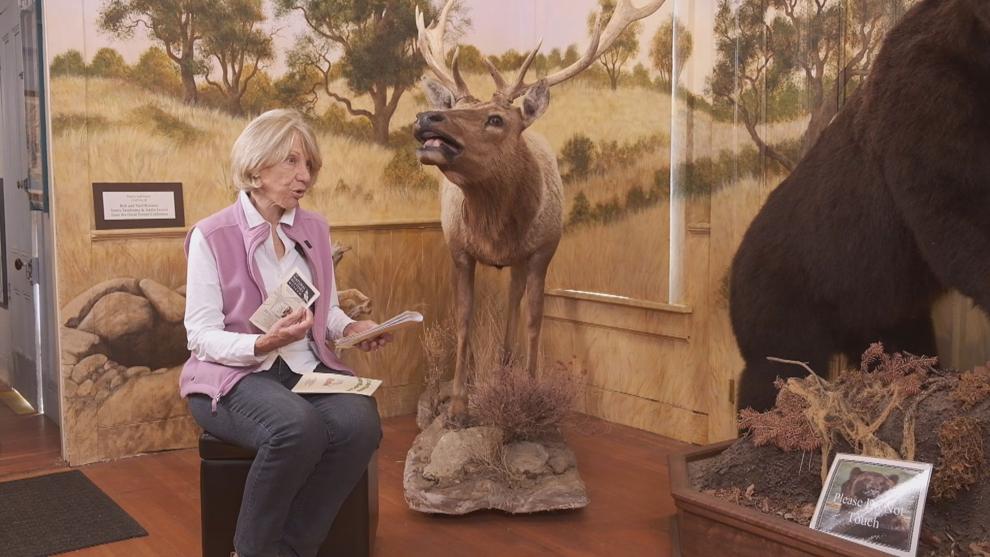 The museum used money from a $53,000 California Resource Enhancement Fund grant to create a Channel Islands garden, and is starting plans for improving its estuary and steelhead trout exhibits, while also upgrading the whale and dolphin exhibits outside.
Souza said the hard work of the mostly all-volunteer staff makes it possible and talked about what she loves about being involved with the museum.
"My favorite part is just my own learning. I'm constantly learning from the volunteers that we have and the public that comes through the door and then when I see the joy on the face of the kids that have never been up close, cause we really give an up-close experience."
While learning and acquiring knowledge is a great thing, Souza made it clear that their educational efforts have a larger purpose: "I think that when people are in closer touch with nature, they understand the importance of preserving it."
Learn more about the museum by visiting smnaturalhistory.org. See how the Santa Maria Valley Chamber of Commerce is helping businesses thrive, and see other profiles and information on more Santa Maria businesses at santamaria.com.