"I wasn't scared at all because I was too busy enjoying the view."
When the avalanche first caught Bill Fuzak, he fought to stay on top of the roiling mass.
Feeling low on ski money after your holiday shopping? We're here with some tips to find bargains in Colorado and beyond:
It's that time of year again. The air is cold, snow (maybe) is on the ground and you're scrambling to buy gifts for the outdoorsy folks in your life.
The gift-giving season is upon us. Consider these products for that special climber in your life.
Toward the end of November 2002, Lauren DeLand's body started to ache. Her head hurt. She was fatigued. Barely able to get up in the mornings,…
Want to ease the pain of winter outdoors? Check out these top gear recommendations from Jeff Banowetz.
The Guinness Book of World Records declared Waco, Texas, as the home to the world's largest Snickers bar, weighing in at more than 4,700 pounds.
Ready to try some plant-based proteins and West African cuisine? Here's a look at the predicted trends for the year ahead.
On Jan. 17, 1920, one hundred years ago, America officially went dry.
A fluffy baked potato is a glorious thing, but too often you slice into the potato and it is shiny and waxy, not light and creamy in texture.
Food manufacturers often use terms that make products sound healthier than they are. Don't be fooled.
Plenty of foods can help improve your cholesterol ratio and promote good heart health overall. Here's a look at what you definitely want to be…
Need a lot of room? See the biggest homes money can buy currently on the market.
Looking for a good deal? Check out these affordable, inexpensive homes to buy on the Central Coast.
The Wildling Museum will host a Valentine's Day perfume-making workshop led by artisan perfumer of Sol Aromatics, Susan Farber, MFT, on Saturd…
With slightly specialized planting techniques, bare root stock is still more practical and efficient than canned (potted) nursery stock for se…
With countless products now available labeled as "eco-friendly," "safe for the environment" or "organic," it's hard to know which ones are act…
Find the newest listings on the real estate market on the Central Coast.
From modern mansions to extravagant cabins in the woods, these residences are currently the priciest on the market.

Miracle-Ear Hearing Aid Center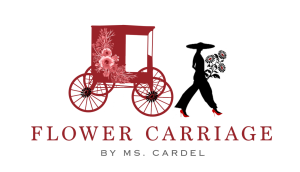 Flower Carriage By Ms. Cardel
Santa Barbara Family Dentistry