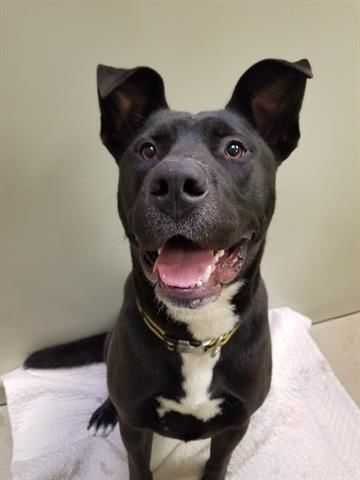 Loki is a 1-year-old male, black Akita and German shepherd available for adoption at the Santa Maria Animal Center. Loki is a happy, energetic puppy. At 90 pounds, he is looking for a family that can handle his energy. Loki does well on a leash and is learning a few commands in the shelter. He would do best in a home with another dog.
Loki's adoption fees include his neuter, vaccinations, flea treatment, complimentary food sample and health/wellness exam. His microchip is included compliments of CAPA, a nonprofit organization committed to supporting the medical and behavioral needs of local animals. 
The Santa Barbara County animal shelters are currently closed to walk-in traffic. Visit https://phshelter.com/ to see all of the animals available and call to make an appointment to meet the animal of your choice.
For more information, call 805-737-7755 or visit www.LompocCAPA.org
To learn more about CAPA, and its partnership with the Animal Services – Lompoc, follow www.Facebook.com/CapaofLompoc.
Want to help but can't adopt? Visit www.LompocCAPA.org for the CAPA wish list, information on how to become a volunteer and donation opportunities.
Lisa André covers local news and lifestyles for Santa Ynez Valley News. 
Get a dose of adorable in your inbox
Receive local adoptable pets PLUS updates for pet lovers in your inbox every week!