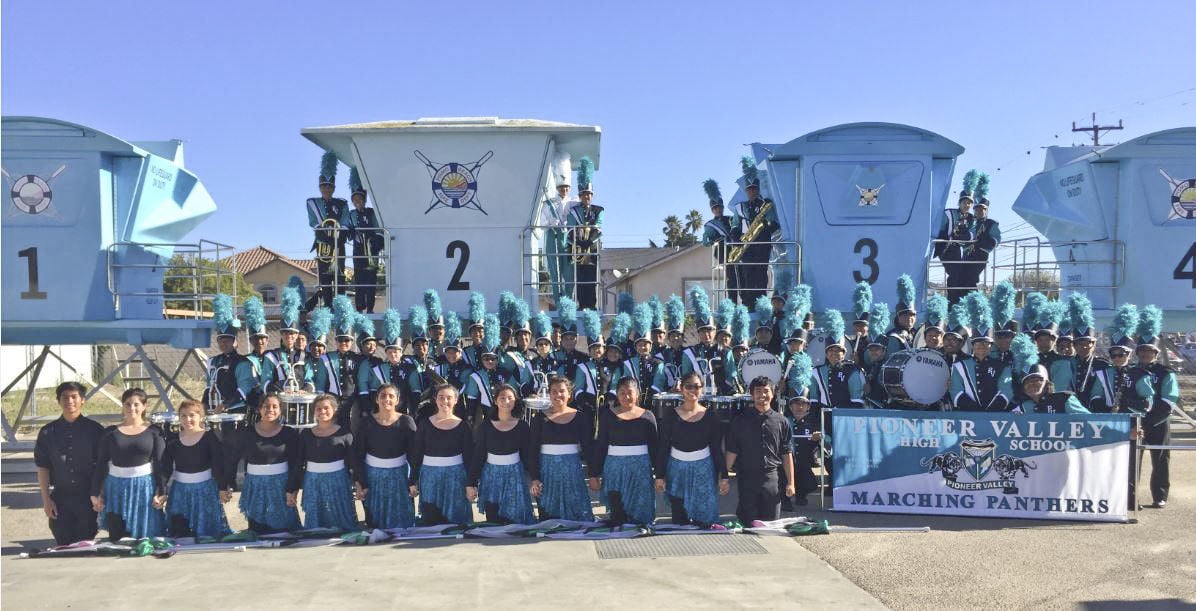 The Pioneer Valley High School Panther Pride Marching Band, Color Guard and Drum Major Jovany Medina earned first place honors during recent 67th annual the Clam Festival Parade.
They dominated more than 65 entries including several Central Coast marching bands to the delight of thousands of people.
"This was the first time we have attended this event, and now we are the reigning champions, and it won't be the last,'' said Cindy Wehlander, Pioneer Valley director of bands. "I am so proud of my students for all of their dedication to this program.''
You have free articles remaining.
The group also has been preparing to participate in the National Memorial Day Parade in Washington, D.C., but first they have to get there.
More than 100 students and parents have been fundraising since May when they were nominated to go by Mayor Alice Patino. They have worked concession stands for athletic teams and a fireworks booth, held rummage sales and continue to sell sponsorships that are placed on band T-shirts.
Unfortunately, the Panthers still need more money to have a chance to go.
More fundraisers are planned.
Donations can be mailed to the school care of the PVMB, 675 Panther Drive, Santa Maria CA 93454.