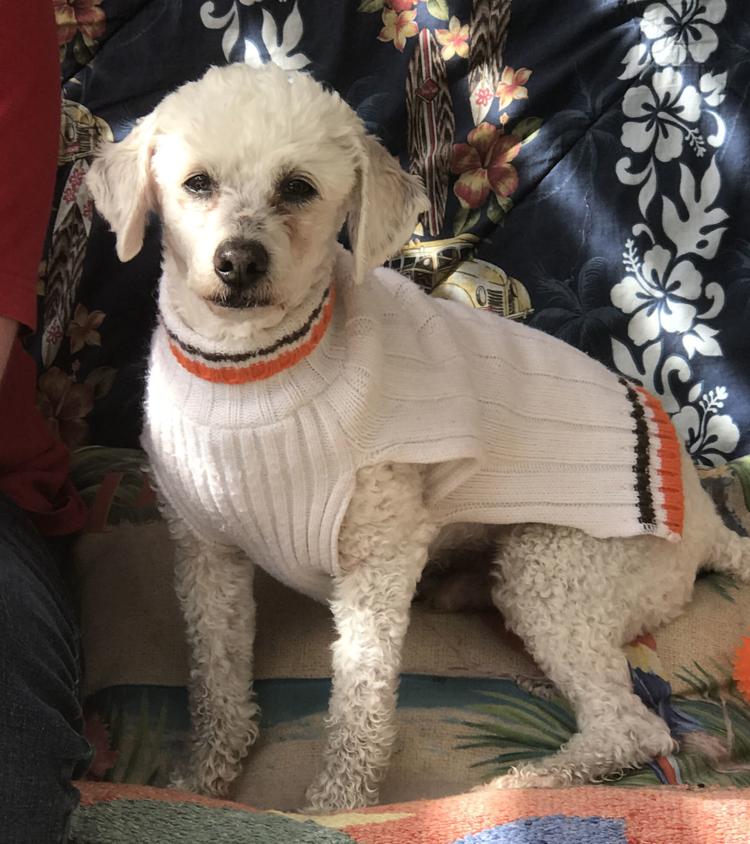 Absolutely charming senior poodle looking for a loving home.
Cameron is affectionate, easy to care for and wonderful with other pets.
He's about 10 years old, and enjoys running and playing ball. He'll even bring it back!
This little cutie enjoys snuggling most of all, and will greet all visitors with a friendly wag.
Email the CCSPCA today if you'd like to meet Cameron, and see if he might become your new best friend.
For general adoption information, call Jeannine at 805-937-1766.