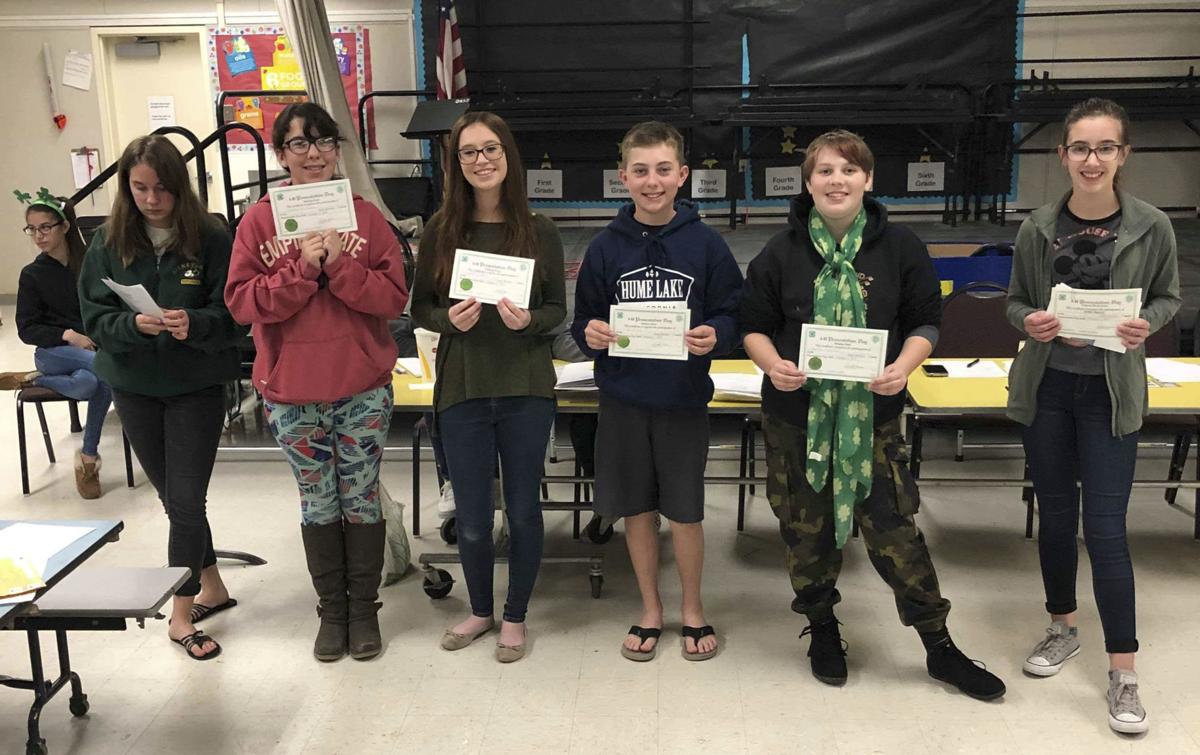 A project report by the Arts and Crafts group and a report about our Skate Social were given at the monthly meeting of the Vineyard 4-H Club at Pine Grove Elementary School.
Our club theme was "Wear Green for 4-H," and everyone showed their spirit. It was really fun!
We had Bring Your Dessert for Auction Night, which we held so that everyone could show off their amazing desserts and sell them to raise money for the club.
Club members who won gold at Santa Barbara County Presentation Day were recognized and presented their certificates.
Our next meeting will be held Monday, April 1, at 6:30 p.m. at Pine Grove Elementary. The theme will be "Opposite Night" and we will have a Dessert for Dinner potluck.
Our club loves desserts!
Be the first to know
Get local news delivered to your inbox!