On April 1, 2019, at 7 p.m., in Vineyard 4-H we held our general club meeting at Pine Grove Elementary School. The theme was Opposite Night an…
A big part of 4-H is the Santa Barbara County Fair. 4-Hers spend much of the year preparing their animals for the chance to show and sell them…
These past two months, La Graciosa community meetings have been filled with fun skits, amazing crafts and creative fundraisers.
A project report by the Arts and Crafts group and a report about our Skate Social were given at the monthly meeting of the Vineyard 4-H Club a…
The Pioneer Valley High School FFA Soil and Land Evaluation Team swept the soils contest at Merced College's Career Development Event Field Da…
Santa Maria High School's FFA Milk Quality and Dairy Products team placed first at the annual University of California, Davis Field Day this month. 
At its Feb. 12 meeting at Dunlap Elementary School, the Los Amigos 4-H Club had a dessert auction and we made $1,435.
(The Conversation is an independent and nonprofit source of news, analysis and commentary from academic experts.)
FROM THE VINE No doubt about it, our great artisan businesses are struggling to stay alive. Our frequent visits to taste and buy their wines m…
The hand-made sign on Fredensborg Canyon Road has been catching people's attention.
Many people believe antipasto means a dish served before a pasta course. ... Literally, the word "antipasto" is derived from the Latin root "a…
Chef Cullen Campbell combines raw ingredients with Mediterranean flavors while utilizing fresh, local elements.
We are putting together a list of area restaurants, bars and other businesses that have been impacted by the coronavirus restrictions — bans o…
When you're choosing a lawn mower, you have more options than ever, but how do you decide which model is right for you? Electric mowers have b…
May 30 roundup of great finds online.
A spacious kitchen may be on everyone's wish list, but small kitchens are the reality in many older homes, condos, and apartments. If you feel…
Stinky flowers are more interesting than they are appealing. They do what they must to attract pollinators. Their preferred pollinators are ge…
The Santa Ynez Valley Botanic Garden is offering safe community activities for families to continue enjoying their time on the 2-acre managed oasis.
Long, hot summer days are just around the corner. Is your air conditioner ready? Follow this simple maintenance checklist to make sure your A/…
May 23 roundup of great finds online.

Farmers Insurance - Jaime Flores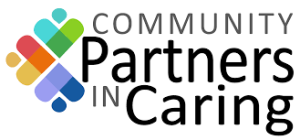 Community Partners in Caring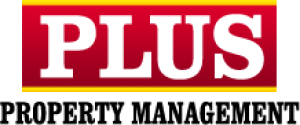 Plus Property Management Santa Maria