The new eatery will kick off with daytime hours of operation, featuring a farm and cheese bar menu theme that offers a lengthy cheese list, a …
The tavern — which was originally built by Jim Buell whose family founded the city back in 1917 — held a public grand reopening on Aug. 22 at …
Olsen's Bakery, located at 1529 Mission Drive in Solvang, was purchased on Aug. 1, 1970 by the Olsens from then-bakery owners John and Betty Larsen.
When Johansson set roots in 1999, Los Alamos was a charming but unproven market.
We have learned, and are learning, that certain words are hurtful to specific genders, sexual orientations or races, and so we are being asked…
From my daughter Tina's mother-in-law, the late Donna Anderson, this is so good it earned my 2005 Golden Spoon award.
During the month of September, Grace Rose Farm will donate 25% of proceeds from the sale of Love Song roses to benefit the Alzheimer's Association.
An Chumash 'ap house is traditionally constructed with framing comprised of willow branch, and thatching material sourced from tule reed.
Even while the summer is still warm, it is already time to plan for winter vegetable gardening. Winter vegetables will eventually replace summ…
August 8 roundup of great finds online.
Big deciduous shade trees that were so traditional and popular in rural and suburban gardens are not so proportionate to more confined modern …
August 1 roundup of great finds online.
July 25 roundup of great finds online.

Fusion Colors Auto Body Repair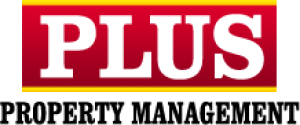 Plus Property Management Santa Maria