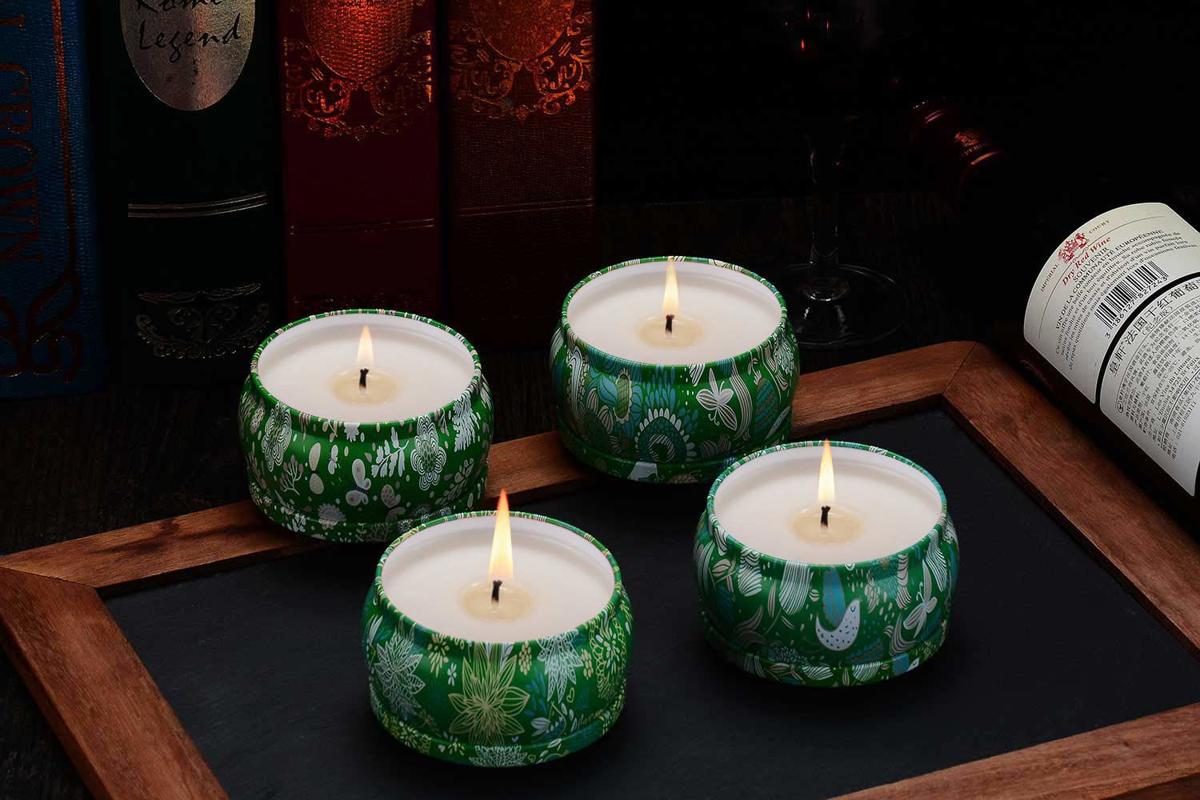 Keeping bugs at bay during your backyard summer parties usually involves mosquito repellent coils, plastic lanterns, and plenty of spray, but there is a way to keep mosquitoes away while adding to your patio decor instead of detracting from it. These pretty citronella candle tins repel pesky mosquitoes in style.
Natural and Non-Toxic
These soy wax candles rely on natural non-toxic citronella oil to provide protection from mosquitoes. While the scent might be unpleasant to mosquitoes, it's pleasant for your you and your guests and can be burned outside or inside.
Long Lasting Protection
These decorative citronella candles burn for 35 to 40 hours each and come in a set of four so you can keep backyard barbecues peaceful and pest free for months. Unlike bug repellent spray which needs to be reapplied frequently to every individual, these candles protect all your guests for hours.
The Perfect Host Gift
If you're going to a 4th of July party and want to thank the host, this set of decorative candles is the perfect practical gift for $20. Each of the green travel tins is decorated with an adorable pattern and comes packed in a cute box. The only problem is that you might want to keep these stylish mosquito repellent candles for yourself.
Sprout new ideas
With our home & garden newsletter!