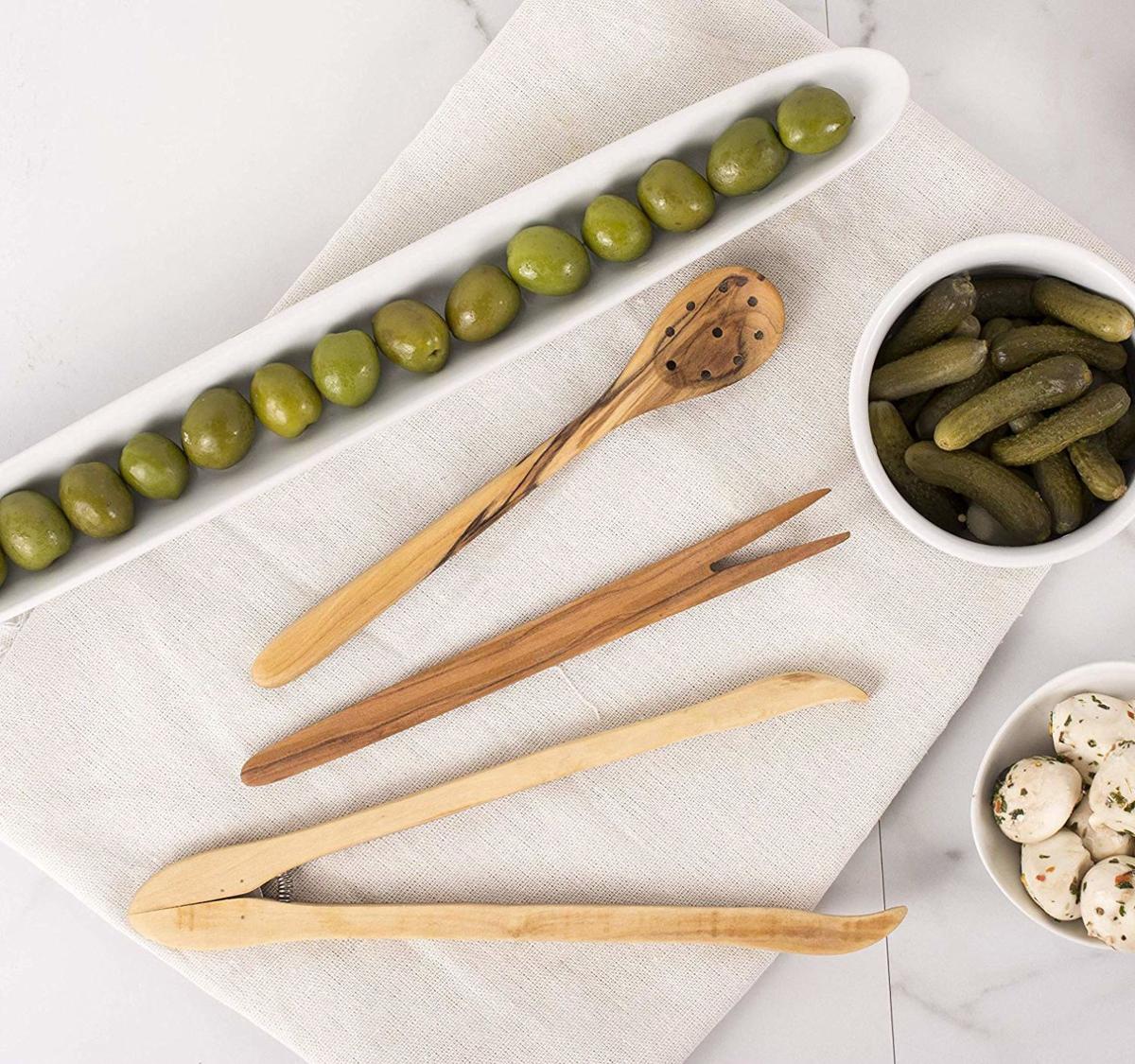 Holiday parties don't always have to be a formal affair. Sometimes the party moves away from the dinner table to the living room, where appetizers and drinks are passed around over conversation. That's where serving trays are your best friend. These stylish trays are perfect for drinks and hors d'oeuvres.
1) Three Tier Tray
This emerald and gold three tier serving tray is perfect for appetizers. The tray has an easy carry handle on top so you can serve guests without any spills.
Inone 3 Tier Serving Tray available from Amazon
2) Olive Serving Tray
Want to instantly elevate your appetizers? Put your olives in this long serving tray so everyone in the room can grab a quick bite.
Harold Import Company Olive Porcelain Tray available from Amazon
3) Wine Tray
This smartly designed wine serving tray holds four glasses and a bottle of wine so you can easily move the party from room to room without any spills.
Wooden Wine Serving Tray available from Amazon
4) Warming Tray
This warming hot plate tray is perfect for holiday parties since it allows guests to mix and mingle without worrying about eating at the exact same time. It also has sturdy handles on both sides so you can move the party to another room when guests stop lingering in the dining area.