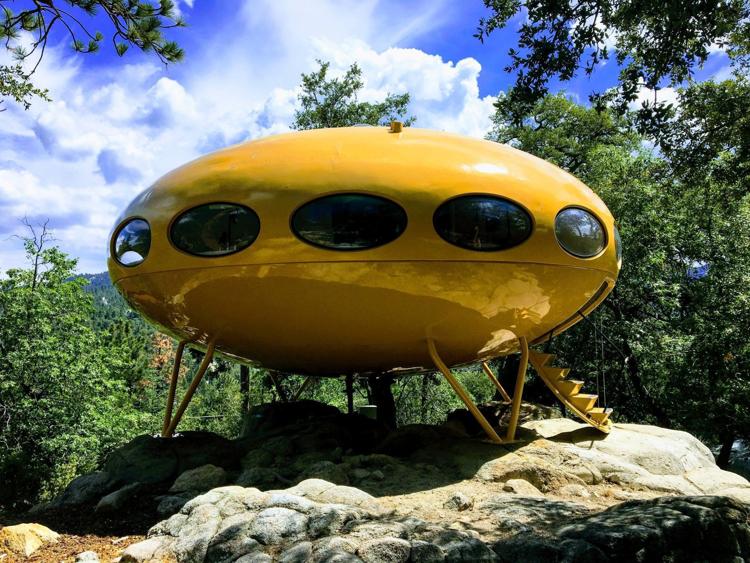 The Futuro Donaldson rescued was made by a company in Philadelphia and delivered to an entrepreneur in San Deigo in 1969. After it failed to sell as the home of the future, it was used as a Navy recruiting office for a time and eventually stashed in a parking lot behind the San Diego Design Center, all but abandoned.
Donaldson, who gave architectural tours in the area, always brought groups to the parking lot to see the Futuro, which was brush painted with green latex paint at the time.
But when new owners purchased the Design Center in 2002, the Futuro had to go.
"I got a call from one of the neighbors saying that the new owners tried to demolish the Futuro by dropping a wrecking ball on it, busting out one of the windows and cracking the top," said Donaldson. "I contacted the new owners and said, 'I will take that off your hands.' They said, 'Fine, but get it out of here in a week.'"
For $15,000 it was his.
Sprout new ideas
With our home & garden newsletter!