Last week, color management company Pantone Color Institute announced its pick for Color of the Year for 2018. You'll be seeing Ultra Violet, an intriguing shade of purple, coming soon to the design world. Such an intense color often comes with mixed reviews, so here are big and little ways to bring the color home for those on the fence about 2018's hue.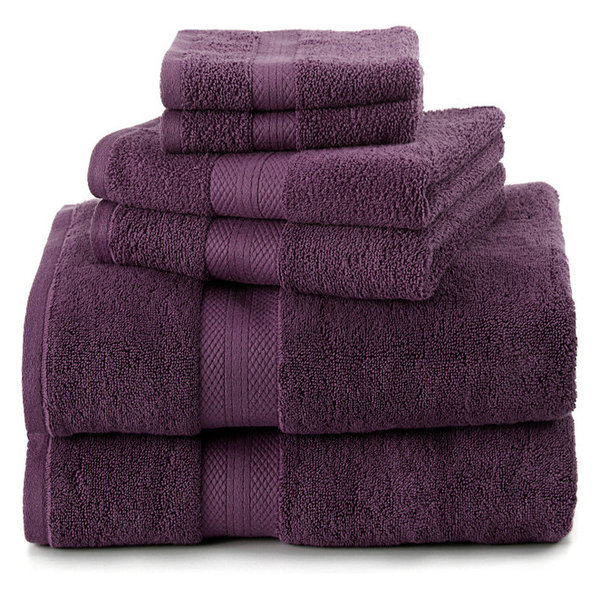 A little: Towels are an easy way to test a color trend. If you don't consider yourself to be much of a purple-person, this set of two wash cloths, two hand towels and two bath towels in plum will distribute just enough color around the room to see if it sticks.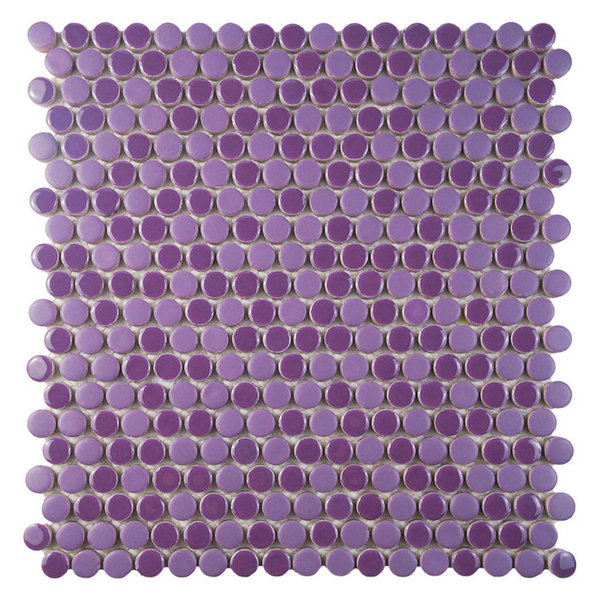 A lot: The look you'll achieve with this purple penny tile depends on the grout you choose. Use white grout for a clean and calming feel, dark grout for intense dimension or gray grout for sophisticated style.
Asteroid Penny Round Porcelain Mosaic Floor/Wall Tile from Houzz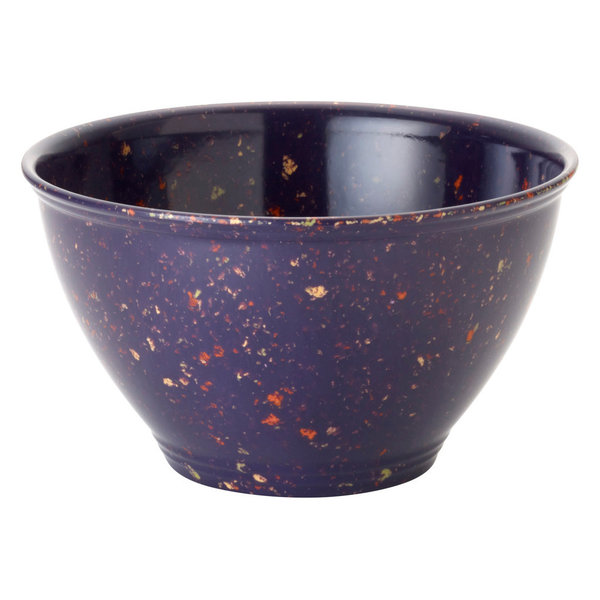 A little: Apples, oranges and bananas will make a mouthwatering display in this grape-colored bowl. Meet your get-fit goals this year by keeping this bowl of fresh produce accessible at all times.
Accessories Garbage Bowl from Houzz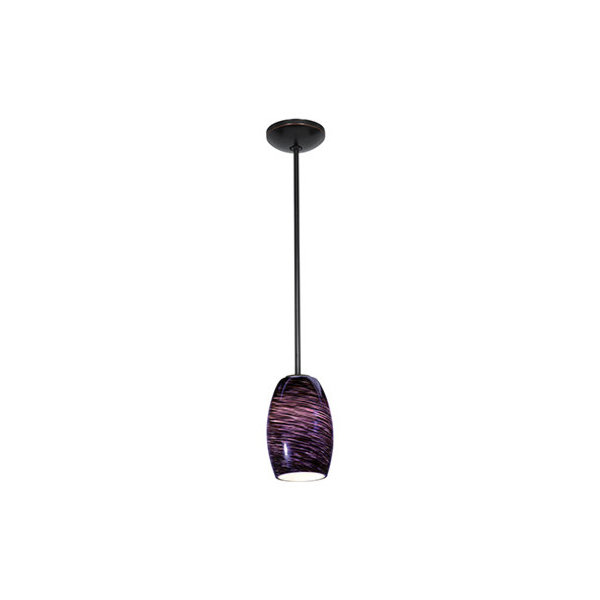 A lot: Here's a bright idea; replace outdated fixtures with pretty pendant lighting for a contemporary update and a pop of purple.
Chianti LED Rod Pendant from Houzz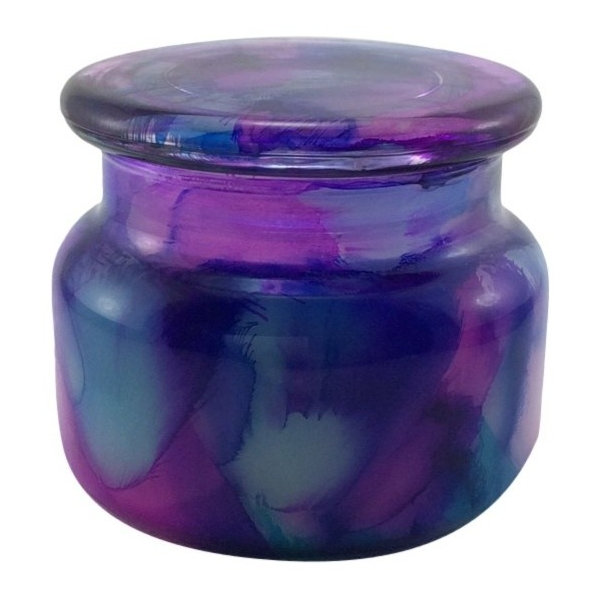 A little: Violet, as one of the most spiritual colors, can help bring some mystery and intrigue where it's needed most. Light purple candles in a prayer room, meditation space or lounge area to contribute to a room's mood. The seasonal scent of "Winter Morning" is packaged in a lovely hand painted jar infused with pink, blue and - of course - purple.
Winter Morning Apothecary Candle from Houzz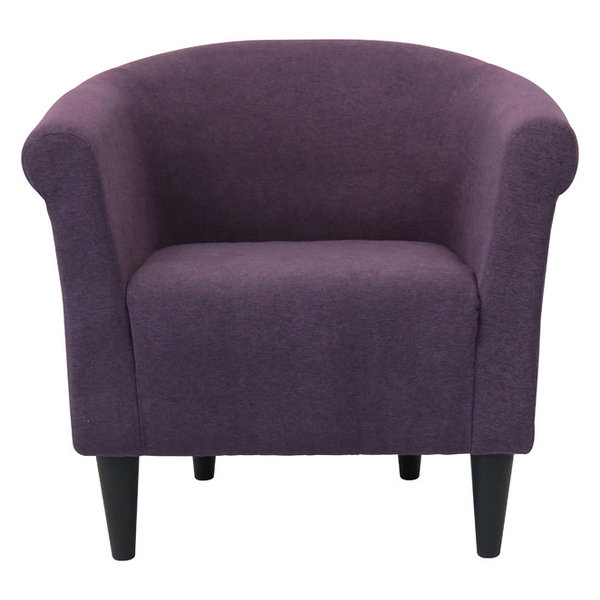 A lot: Violet is also a color with elite status, as it's been associated with royalty for centuries. Add this club chair to your cart now and invest in a purple throne of your own. Rich eggplant upholstery, scrolled arms and compact size makes this chair a powerful piece to round out your living room layout.
Savannah Club Chair from Houzz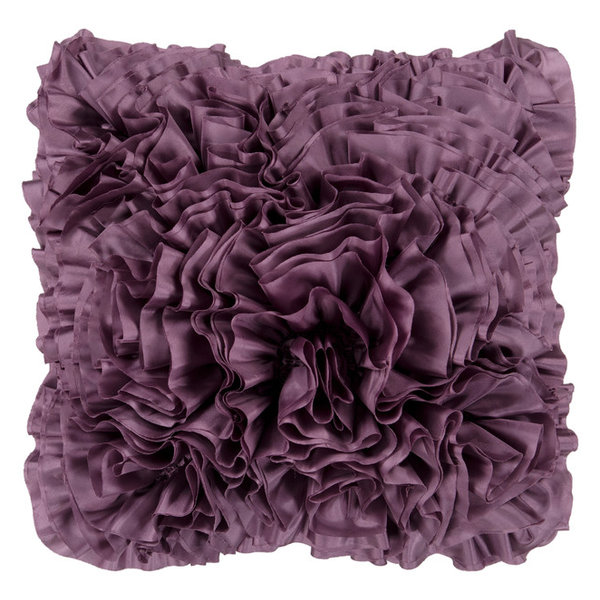 A little: Texturize a bare or boring bedscape with a ruffled pillow, like this one called "prom pillow" in jest. Alternatively, plop these on a sofa or chair to fun up a neutral living or family room.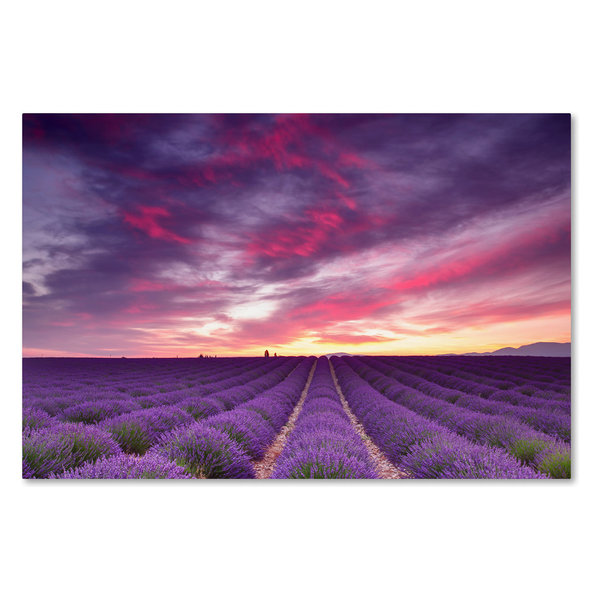 A lot: Hang a zen-conjuring photograph in the bedroom to unwind before bed. This warm sunset over lavender fields is a romantic focal point with a relaxing effect.
Blanchette Photography 'Pink and Purple' Canvas from Houzz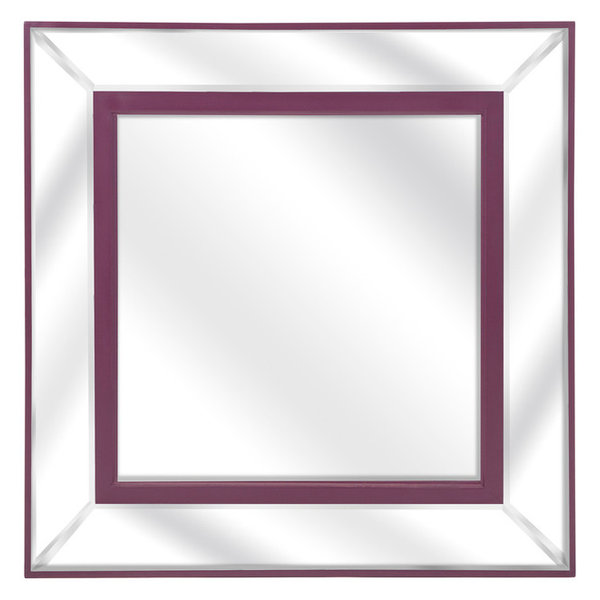 A little: Mirrors in the foyer are most convenient amid a morning rush. A quick glance in this polished plum frame on your way out the door is sure to brighten your day.
Essentials Reflective Mirror from Houzz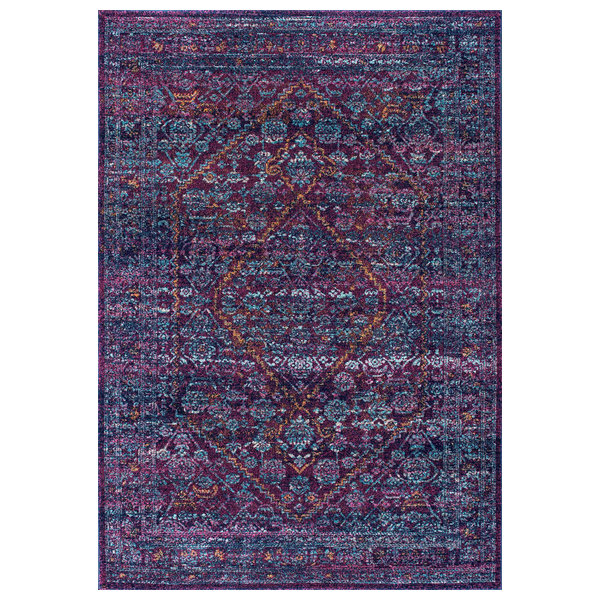 A lot: Roll out a rug and let Ultra Violet make its grand entrance. This purple rug is patterned with deep, dark tones to hide dirt, so put it center stage in the entryway.