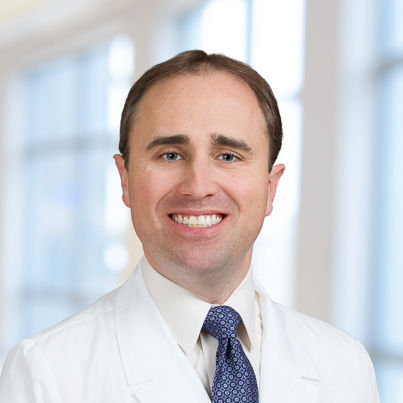 Question: What radiation updates are there for breast cancer?
As a doctor that treats breast cancer, I am always relieved when a patient's tumor is small and the lymph nodes appear not to be involved. In these cases, there are more treatment options and we often can leave out one or more of the standard treatments for breast cancer (chemotherapy and/or radiation). When we do have to use radiation therapy, the team at Mission Hope is using the latest technology to treat the areas of the body that are at risk of having left-over cancer cells after surgery while avoiding other healthy parts of the body.
These techniques include deep-inspiration breath hold, prone (face down) patient positioning, and intensity-modulated radiation therapy (IMRT). Because the chest wall is curved outward, the heart can be located immediately behind the left breast. Since radiation travels in a straight line, we use the advanced technology at Mission Hope to either avoid the heart or curve around the heart. By doing this, we are able to decrease the risk of having a long-term effect on the heart, such as heart disease. Even though the risk of radiation effects on the heart is already rare, anything we can do to further reduce this risk will lead to a better quality of life for women after treatment for breast cancer.
When a tumor is very small and lymph nodes are not involved by cancer, we can sometimes treat only a portion of the breast instead of the entire breast and chest wall. This technique is called Accelerated Partial Breast Irradiation (APBI) and is now supported by favorable results from large clinical trials completed both here in the US and also in Europe.
The benefit of this treatment is that a much smaller area of the body receives the radiation treatment and treatment can be completed in a shorter period of time. In fact, sometimes even treatment of the entire breast can be completed in a shorter time frame, which is called hypofractionated whole breast irradiation (Hypo-WBI).
Hopefully you and your family are spared from a cancer diagnosis. If you do encounter breast cancer during your lifetime, please know that the doctors at Mission Hope are available for consultation to use the best technology and techniques to give you the best chance for cure with the fewest side effects as possible.
Our Girls Night In event on Thursday, Oct. 22 at 5:30 p.m. will feature a panel of experienced medical professionals; Dustin Stevenson, DO, Medical Oncology/Hematology, Jonathan Tammela, MD, FACOG Gynecologic Oncology, and J. Ben Wilkinson, MD, FACRO Radiation Oncology who will be leading the discussion about GYN Oncology and breast cancer. Women have particular concerns regarding cancer and its effect on their lives: this question and answer format will allow participants to discuss the topics that interested them most. This is a great time to get the facts about early detection, prevention strategies, treatment advances, and survivorship techniques. Please call Ashley Hahn at 805-346-3402 for more information and to register.
HAVE A QUESTION? This weekly column produced by Marian Cancer Care invites you to submit your questions to "Your Cancer Answers" at the following email address mariancancercare@dignityhealth.org
Build your health & fitness knowledge
Sign up here to get the latest health & fitness updates in your inbox every week!