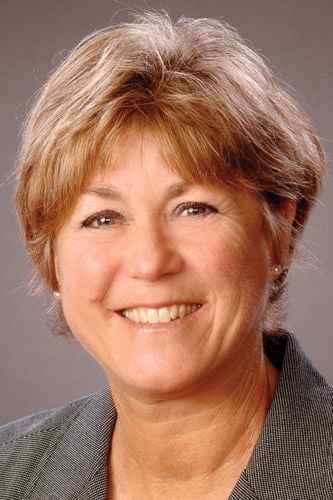 Question: What is the importance of estate planning and advance healthcare directives for cancer patients?
When people are feeling well, it is sometimes difficult for them to think about being ill. It is understandable that many families avoid speaking about serious illnesses and end-of-life issues. But professionals find that people who spend some time thinking about these issues when they are healthy, reduce their worry and stress about the future. They also reduce the burden on their loved ones.
When you or a loved one has cancer, financial/estate planning is a good idea, even though it might be emotionally difficult to discuss. Cancer treatment can be very effective, but a cure is not always possible. Estate planning is an important part of every person's overall financial strategy. In addition, "advance care planning" describes the discussions you should have with your family in order to tell your doctor about the care you prefer at the time of serious illness. This will allow your doctor to get to know you better and join you as a partner in your treatment. It will also give you and your family more control over your medical care and a sense of well-being. For the best care, you need to be a team.
You have free articles remaining.
A full estate plan may include the following: creating and providing medical power of attorney documents and advance healthcare directives to your physician that appoint a trusted person or persons to speak for the patient if he or she is unable to do so, even temporarily; specifying the patient's wishes about medical care and treatment, in writing; review of all assets including retirement accounts, investments or back accounts; discussion of a plan and drafting of one or more powers of attorney so day to day business can be handled; helping the patient make a list of instructions and organize information so that he or she can concentrate on recovery. If your wishes and intentions are not in writing, they can be challenged and perhaps never carried out as you want. An attorney experienced in estate planning and familiar with specific state laws can help you decide how to distribute and protect your assets.
Specifically, the Five Wishes is a good advance directive form that directs the care planning discussion about your personal, emotional and spiritual needs as well as your medical wishes. By completing this document, or one like it, an individual is able to choose the person they want to make healthcare decisions for them in the event they can no longer make those decisions. Clarifying what you value and hope for during this time and communicating these wishes with the members of your health care team will not only help your doctors identify the best plan for your care, but also can give you a sense of power in a situation that may seem out of your control.
In Santa Maria, Michael Hardy, Esq., a local estate planning attorney, will return to offer practical information on reducing stress through effective planning. Please join us on Wednesday, Jan. 22 at 5 p.m. at the Mission Hope Cancer Center Conference Room, 1325 E. Church St., Santa Maria, to participate in this informal discussion. Please call 805-219-HOPE (4673) to reserve space.
Additionally, in Arroyo Grande, J Johnson, Esq. and Hannah E. Johnson, Esq., of the J Johnson Law Office, will be offering their presentation on estate and advance health care planning, for patients and their families. Please join us on Tuesday, Jan. 21 at 5 p.m. at the Mission Hope Cancer Center Conference Room at 850 Fair Oaks Ave., 3rd Floor, Arroyo Grande. Please call 805-474-5300 to make a reservation.
HAVE A QUESTION? This weekly column produced by Marian Cancer Care invites you to submit your questions to "Your Cancer Answers" at the following email address mariancancercare@dignityhealth.org