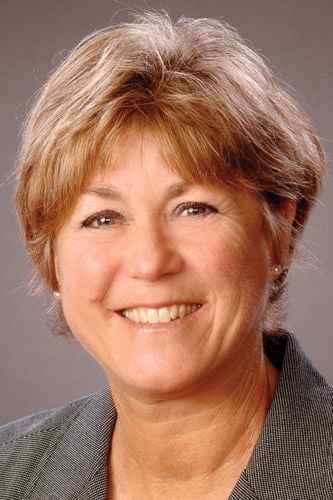 Question: How can cancer patients get support without attending support programs during social distancing?
The recent and rapidly evolving developments surrounding the novel coronavirus, also known as COVID-19, has led to significant uncertainties locally and around the world. Those unknowns have led to panic and have subsequently increased the anxiety and stress some may be feeling, particularly those who have survived cancer or are currently in treatment.
Fear is a natural human emotion. We all need to focus on actions we can take to reduce our risk of contracting the virus, such as social distancing. However, fear doesn't have to blind us from taking actions that protect ourselves and our communities and connect us with our deeply held values. Stress usually shows up in four aspects of our lives: our emotions, out bodies, our behaviors and our thoughts. Some of the most common emotions right now with everything going on are fear, worry and sadness as well as feelings of confusion, frustration or anger. Some people may be experiencing loneliness due to social distancing. We can be observant of our emotions, accept them with grace and choose how we will use them to our advantage. For example, fear of COVID-19 can motivate us to stay home to reduce our risk of contracting the virus. Loneliness can motivate us to call a friend or explore video chatting with family who live at a distance. Stress can present in muscle tension, headaches or more fatigues than usual. Behavioral signs could be sleep disturbance, irritability, or appetite changes.
Cancer patients are particularly at risk as they may have compromised immune systems. Chronic stress, which we are all experiencing to varying degrees, can have a negative effect on the immune system. It is essential for people who are immunocompromised, to be proactive to maximize their physical and emotional health during this COVID-19 threat. Letting our values guide our actions during this uncertain time can be like a compass guiding our way. Deep breathing, physical exercise, prayer, listening to music or mindfulness meditation also can help ground us.
Social distancing doesn't mean isolation. While this is currently essential and necessary, we should stay socially connected through technology such as the phone, Facetime and online platforms. Talk with each other, play board games, cook together, go on a walk or a bike ride. There are national cancer support organizations that provide chat lines, online support groups and workshops, financial assistance and virtual programming led by oncology social workers. All of these can help keep you connected and informed amidst this pandemic.
Mission Hope Cancer Center nurse navigators, social workers, exercise trainers, and clinical personnel are available to help in any way we can. Please contact Ashley Hahn, LCSW at 805-346-3402, Mission Hope-Santa Maria or Jenni Davis, Oncology Patient Advocate at 805-474-5303, Mission Hope-Arroyo Grande. We can help with information and referral to online and other resources to ensure that patients and caregivers who are affected by COVID-19 have their needs met. You don't have to endure this alone. We are here to help.
HAVE A QUESTION? This weekly column produced by Marian Cancer Care invites you to submit your questions to "Your Cancer Answers" at the following email address mariancancercare@dignityhealth.org
Build your health & fitness knowledge
Sign up here to get the latest health & fitness updates in your inbox every week!