Over 100 Santa Maria health-care workers and community members lined up down Betteravia and Bradley roads Monday in protest of state mandates requiring COVID-19 vaccines for health care-workers, as cases continue to surge throughout the state.
The crowd at the busy intersection included employees from Marian Regional Medical Center and other health-care sites, protesting with signs and American flags against the California Department of Public Health's requirements released earlier this month that require the vaccine by Sept. 30.
"We worked the whole pandemic. The only thing we want is freedom of choice, and they are trying to take that away," said Sasha Maher, who works at Marian Extended Care. 
Earlier this month, Marian Regional officials estimated that around 90% of hospital employees were fully vaccinated, and that they would work to encourage vaccines for all unvaccinated staff. 
"Marian Regional Medical Center is working to follow the state's vaccination mandate, and Dignity Health joins health systems across the nation by requiring all employees to be fully vaccinated against COVID-19," said Marian Regional spokeswoman Sara San Juan. "As health-care providers, we have a responsibility to help end this pandemic and protect our patients, colleagues and those in our communities. Requiring vaccination for our teams is critical to maintaining a safe care environment." 
According to the state mandate, employees may be granted exemptions based on religious beliefs or qualified medical reason, the latter of which must be verified by a medical professional.
Individuals eligible for vaccine exemptions must undergo COVID-19 testing twice per week if they work in acute or long-term care settings and once per week for if they work in any other health-care settings, the mandate states. 
On Monday, many attendees held signs with messages like "support health care workers" and "no tyranny" at the rally, expressing concern about the idea of mass inoculations for any workforce. 
"They shouldn't be forced to get the jab and testing or face the threat of termination. It shouldn't be forced upon people," resident David Hudspeth said. 
According to San Juan, Marian Regional has seen an increase in positive COVID-19 cases among employees since the beginning of the recent surge, although she did not state the exact number. 
"As we have seen both locally and nationally, we have had an increase in positive COVID-19 cases among staff. Employees that test positive for COVID-19 isolate and follow the recommended CDC guidelines," she said. 
As of the weekend, 77 Santa Barbara County residents were hospitalized for COVID-19, 55 of which are at Marian Regional, according to state data.
Vaccines are free and available to all residents, regardless of documentation status. To locate a vaccine walk-in clinic or appointment, visit myturn.ca.gov.
Photos: Monday protest of COVID-19 vaccination mandates in Santa Maria
082321-smt-news-stop-mandate-rally-002
Updated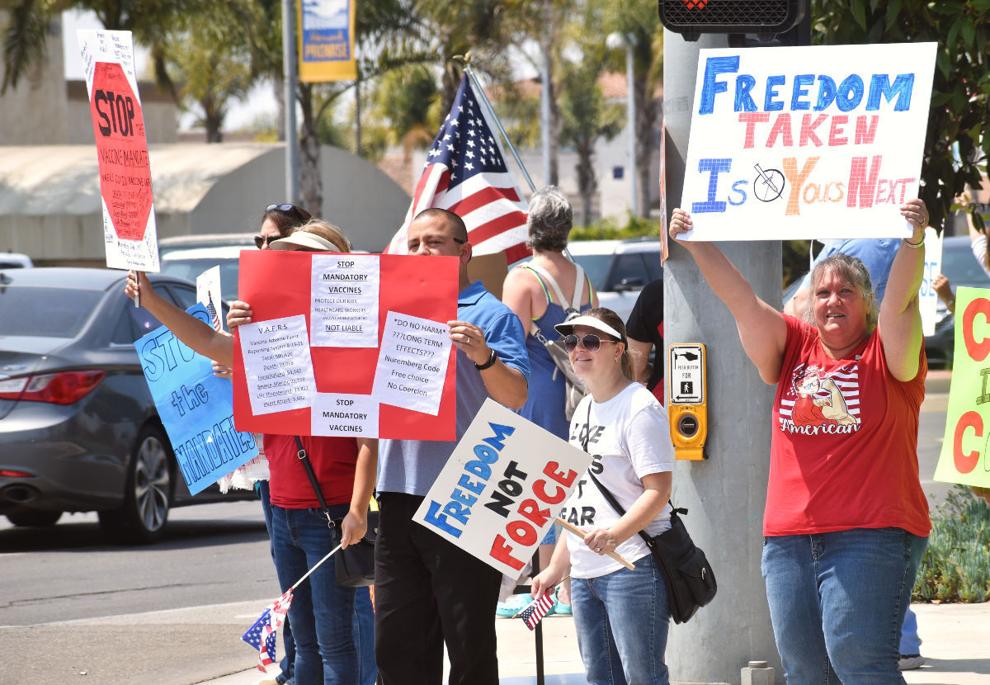 082321-smt-news-stop-mandate-rally-003
Updated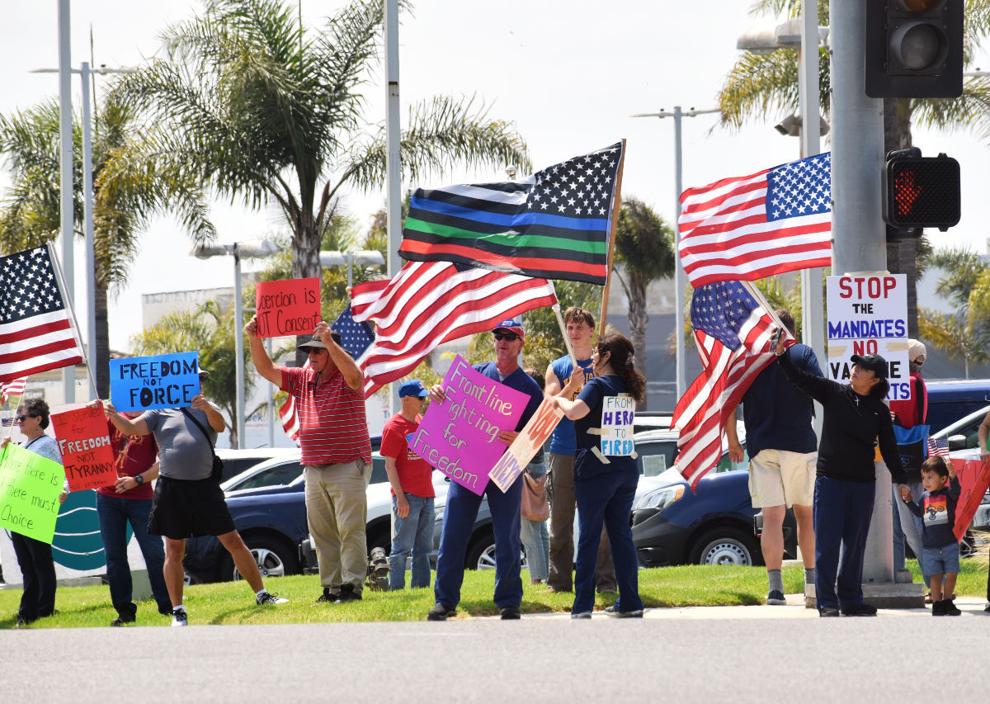 082321-smt-news-stop-mandate-rally-001
Updated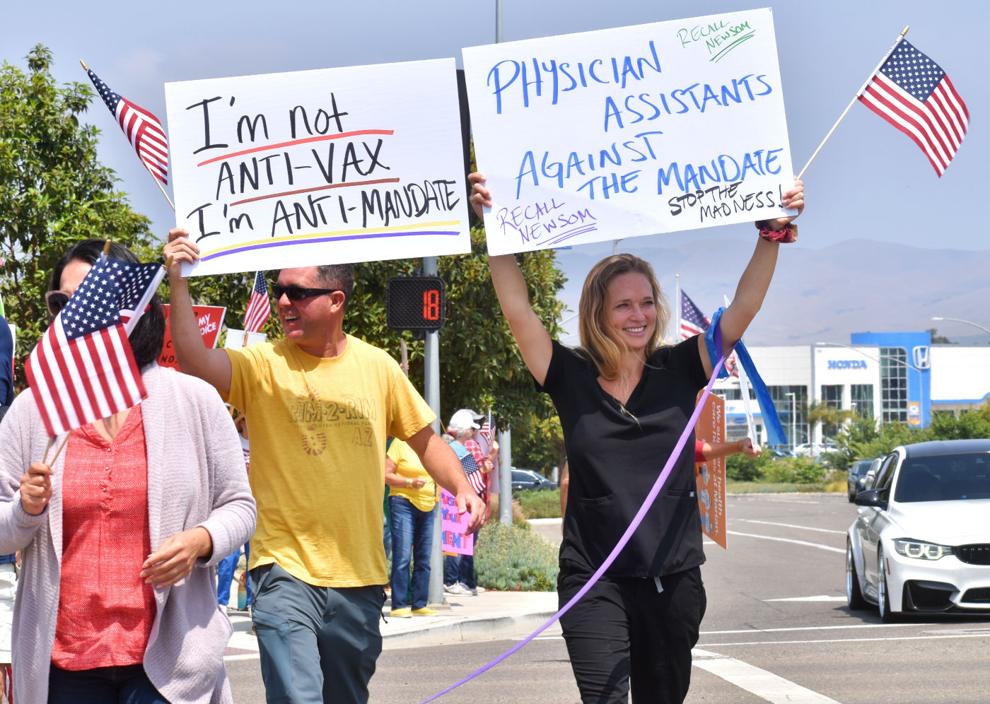 082321-smt-news-stop-mandate-rally-004
Updated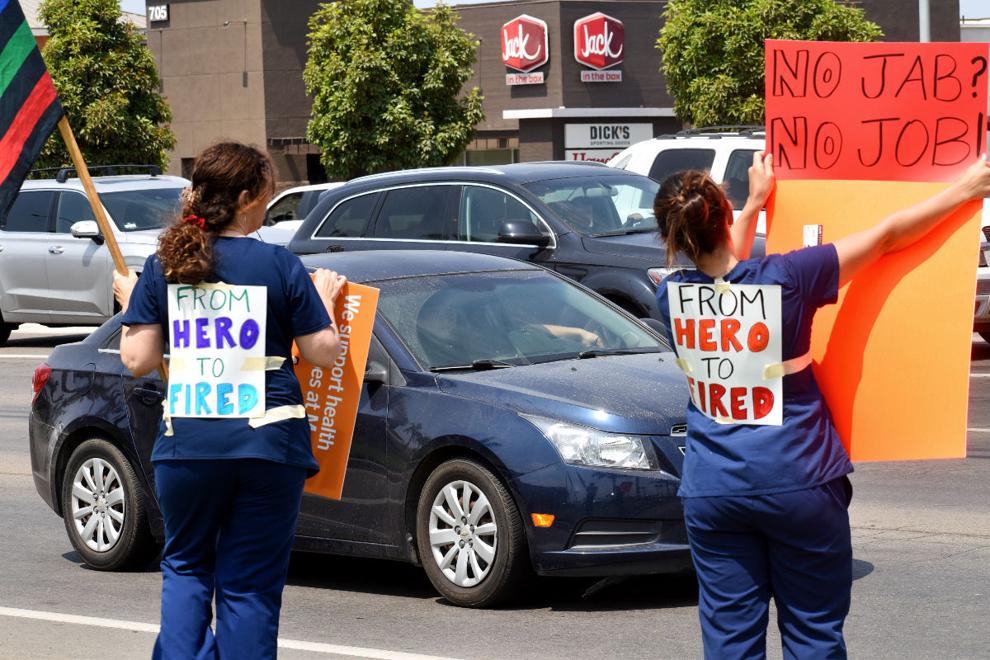 082321-smt-news-stop-mandate-rally-005
Updated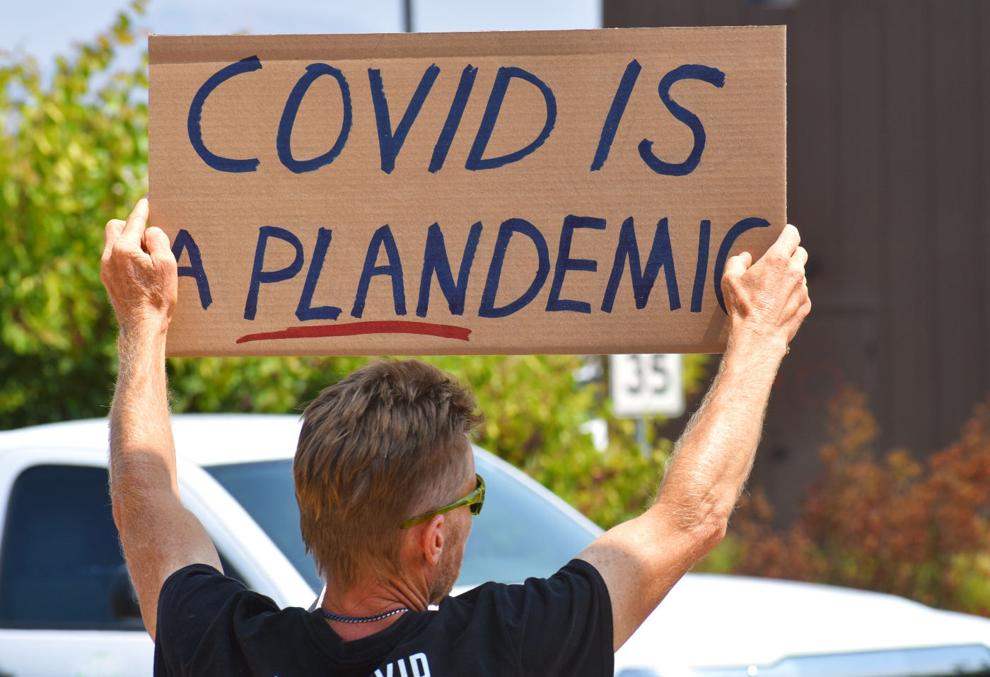 082321-smt-news-stop-mandate-rally-007
Updated