Several of you wrote about the frustration of seeing someone exit a public restroom without washing his or her hands. "I find this upsetting a…
YOUR CANCER ANSWERS How will radiation treatment affect eating and drinking?
The coronavirus pandemic is incredibly frightening and overwhelming for many. As the virus spreads across the globe, the number of anxiety-rel…
Also, experts share some tips for how to talk to your friends who still aren't social distancing.
Despite claims you may have seen on the Internet, there's no magic food or pill that is guaranteed to boost your immune system and protect you…
Dear Doctor: My husband frequently has hiccups, and sometimes they last for days. What causes them? Is there any way to make them stop?
Dear Doctor: I take a short nap at my desk a couple of times a week (I use earplugs and a mask), which my podmates love to tease me about. I j…
It was late when engineer Joe Tavi's boss called with an odd question: Could their company, which makes fuel cells, learn how to fix a ventilator?
A crisis brings out the worst in us, but it can bring out the best in us too.
Read stories giving you information on everything from lung health's role in the virus COVID-19 to using tai chi for a mellow form of exercise.
The ancient Chinese practice tai chi may help lower blood pressure and offer other heart-related benefits.
According to the United States Dietary Guidelines, protein intake should account for at least 10% of total daily calories consumed.
Vitiligo is a medical condition in which patches of skin lose their color. This occurs when melanocytes, the cells responsible for making skin…
Question: What is multiple myeloma?
Do you feel you have a purpose in your life- or perhaps think you will never find one? The answer could influence your overall well-being, say…
Men who choose androgen deprivation therapy for their advanced prostate cancer can avoid possible side effects with short-term exercise, a stu…
In the old days, doctors would make house calls; that rarely happens today. However, a new kind of "house call" is in the works.
Varicose veins are typically viewed as a mild, non-life-threatening condition that is more of a cosmetic annoyance than a serious health problem.
To reduce the spread of COVID-19, experts suggest it's time to put away your contact lenses — because wearing glasses can help you stop touchi…
Genetic testing is available to help narrow down your antidepressant options, ideally reducing the need for a sometimes prolonged trial-and-er…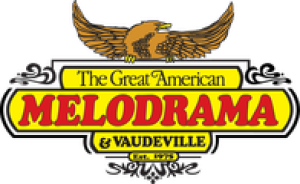 The Great American Melodrama & Vaudeville

Santa Maria Valley Discovery Museum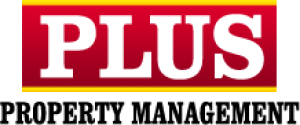 Plus Property Management Santa Maria
As the spread of the coronavirus sends more people into isolation, trips to beloved salons and barbershops for morale-boosting services and ca…
Well known as the low-calorie, diet-friendly fruit, grapefruit should be rightfully known for its abundance of vitamins, nutrients and health-…
If you're an extrovert and the thought of weeks or months of social distancing has you jumping out of your skin, rest assured. Your feelings a…
You can't control whether you lose your job and benefits because of COVID-19. But you can take steps to protect yourself in case you lose heal…
People whose lung health is affected by factors such as lung disease or smoking tend to be at higher risk for more severe symptoms from COVID-19.
When it comes to fighting high blood pressure, the average American diet delivers too much sodium and too little potassium.