The hand-made sign on Fredensborg Canyon Road has been catching people's attention.
Many people believe antipasto means a dish served before a pasta course. ... Literally, the word "antipasto" is derived from the Latin root "a…
Chef Cullen Campbell combines raw ingredients with Mediterranean flavors while utilizing fresh, local elements.
We are putting together a list of area restaurants, bars and other businesses that have been impacted by the coronavirus restrictions — bans o…
Last Sunday was Mother's Day, a day most of us appreciate for taking our beloved mom out to a restaurant for a lovely dinner. In fact it's the…
Despite having more than 30 combined years of hospitality experience between the two of them, the Cherneys could not have prepared themselves …
Eight local Allstate agency owners have initiated virtual food drives to benefit the Foodbank of Santa Barbara County.
Interesting how the complications we are currently experiencing have driven us back to the basics of living. Same holds true for the science o…
PAIRINGS Frittata is an egg-based Italian dish similar to an omelet or crustless quiche, enriched with additional ingredients such as meats, c…
If little hands are helping to make this for Mother's Day, they'll get a kick out of squeezing the moisture out of the spinach. For a complete…
The family-friendly, small-scale Santa Maria farm offers both pesticide-free blueberries and strawberries for the picking.
In addition to Food Bank of Santa Barbara County food distributions sites, a number of local organizations and businesses are offering food su…
The fizz added to your bubbly drinks is becoming harder to come by, sparking concerns about flat beer and soda.
Is it safe to order food via take-out or delivery?
As always in a storm there is a silver lining, the incredible deals wineries are offering for online sales. Most include shipping within the U…
"It was to be a relaxed project growing Pinot Noir and Chardonnay along with a variety of vegetables and fruits, including a grove of olive trees."
Here are a few simple recipes to try when you need a break from extensive cooking (plus a delicious banana chocolate quick bread recipe just b…
PAIRINGS Here's a nice "stay at home" recipe and wine pairing for these troublesome times.
Meal prep delivery kit companies are now offering healthy meal options and tailored meal plans with easy weeknight execution. Here are some of…
There are many recipes for chicken Parmesan. One evening I was in a hurry for dinner. I had boneless, skinless chicken thighs and Parmesan che…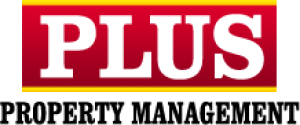 Plus Property Management Santa Maria
Bread making always helps me relax. So, in these stressful times, I decided to fool around with a sweet quick bread. The combination of very r…
The sweet potato is arguably the most versatile veggie in the produce department. It can easily be the star of any meal, from breakfast to din…
I've been trying to come up with recipes that use ingredients in my fridge and pantry, limiting unnecessary trips to the grocery store. The fo…
--are the best thing you're probably not making. The bite of these alliums is sharp when raw, but a double bake seriously mellows their flavor…
Poke is a fast, refreshing and delicious salad of diced raw fish tossed in a vibrant sauce, often a combination of soy sauce, sesame oil, toas…
This week's recipes include a rule-breaking sheet pan mac and cheese and an easy Irish soda bread that just might lift your spirits.
Here are a few ideas for making pantry staples like rice and pasta a little more interesting. And if you're looking to relieve some stress thr…