The public is invited to attend Santa Ynez Family School's Einstein Day event from 10 a.m. to 2 p.m. Saturday, March 30, on the campus at 5300 Figueroa Mountain Road in Los Olivos. Explorers of all ages can enjoy the free family event dedicated to craft, science and creativity. 
In combination with the Maker Fair movement, a popular trend showcasing the art of crafting everyday items, and the science and nature-based Earth Day, Head of School Julianne Tullis-Thompson, explained that they decided to fuse the two ideas.
"We created Einstein Day as a way to celebrate [Einstein's] focus on the intersection between science and art," she said.
Interactive, hands-on science and imagination booths and various physical and natural science experiments, and crafting stations will be available from 10 a.m. to 12:30 p.m.
From 1 p.m. to 2 p.m., attendees can learn from featured presenter Zoo-to-You, a local outreach program educating children of all ages about conservation and how to protect the planet.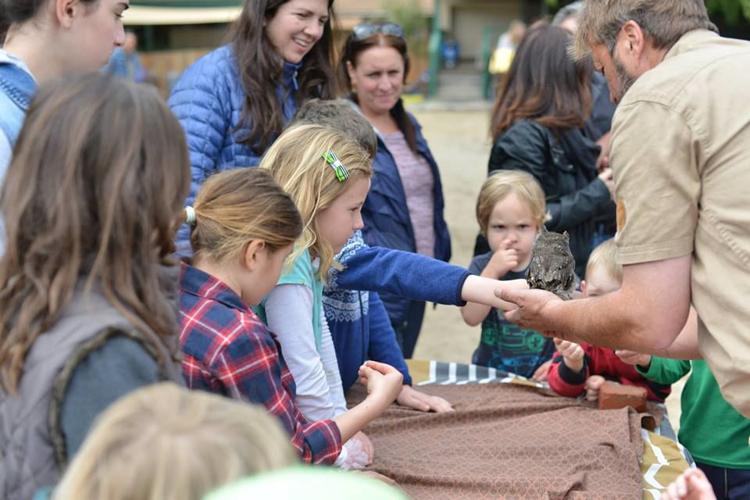 The special "Under The Canopy" presentation by Zoo-to-You's conservation ambassadors will include a visit from rainforest animals.
"Students will learn about the resources we rely on that are found in the rainforests of the world, and take a journey through the layers to meet the animals that keep the rainforests alive," Tullis-Thompson said.
Stay for lunch: Food and drinks will be available for purchase from California Taco (vegetarian and vegan options will be available), Los Olivos Lemon and a Family School bake sale.
"It is a wonderful opportunity for families to enjoy our beautiful location, share a meal, and build, create and explore," Tullis-Thompson said.