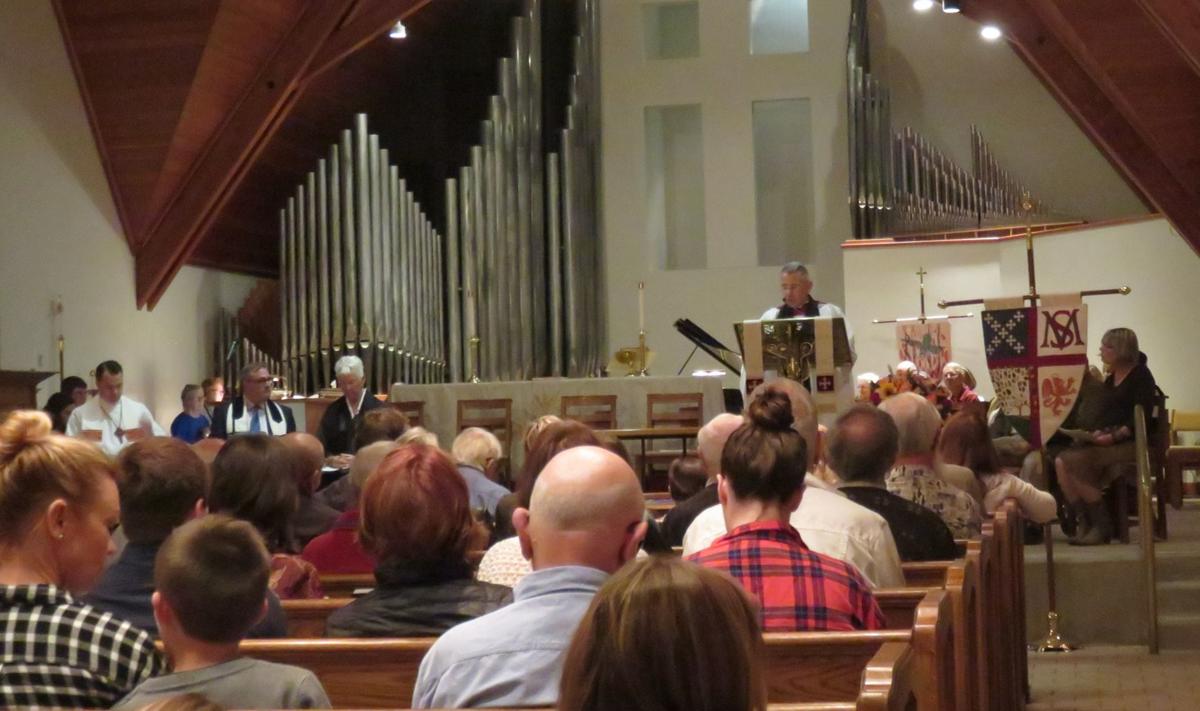 St. Mark's-in-the-Valley Episcopal Church in Los Olivos will host two Thanksgiving holiday services — an interfaith service on Tuesday, Nov. 26 at 7 p.m., and a traditional service on Thursday, Nov. 28 at 9 a.m. All faiths and ages are invited to attend.
Co-sponsored by the Santa Ynez Valley Jewish Community, Bethania Lutheran Church, Old Mission Santa Ines Roman Catholic Church as well as local Chumash, Buddhist and Islamic representatives who will join together in offering thanks, St. Mark's venue will bring the community together for its Tuesday evening interfaith program.
St. Mark's priest and rector Rev. Dr. Randall Day says that many remark this service is a touchstone of the holiday season.
"We will be offering gratitude from our various religious traditions, affirming our unity as neighbors in this area as well as citizens of the larger world," Day said.
An interfaith choir of volunteers from the community will perform under the direction of Beverly Staples, St. Mark's Director of Music, and Nichole Dechaine, St. Mark's Director of Vocal Music. A complimentary reception with refreshments will follow the service in the church's Stacy Hall.
You have free articles remaining.
Day will then lead an hour-long Thanksgiving Day service, featuring special readings and familiar harvest hymns. After the program, attendees are invited to gather for complimentary refreshments and fellowhip in Stacy Hall.
"The holiday associated with Pilgrims and Native Americans has come to symbolize intercultural peace, opportunities for newcomers and the sanctity of home and family. We are happy to welcome all members of the community as well as Valley visitors to join us in celebrating all our blessings on Thanksgiving," he said.
St Mark's-in-the-Valley Episcopal Church is located at 2901 Nojoqui Ave., Los Olivos. For more information, call (805)688-4454.
The small township of Los Olivos will transform into a holiday wonderland for the Los Olivos Olde Fashioned Christmas, set for Saturday, Dec. …
The Foodbank of Santa Barbara County is in need of more turkeys and chickens to feed needy families during the holiday season and has extended dropoff hours for its annual turkey drive.
Lisa André covers Valley Life for Santa Ynez Valley News.