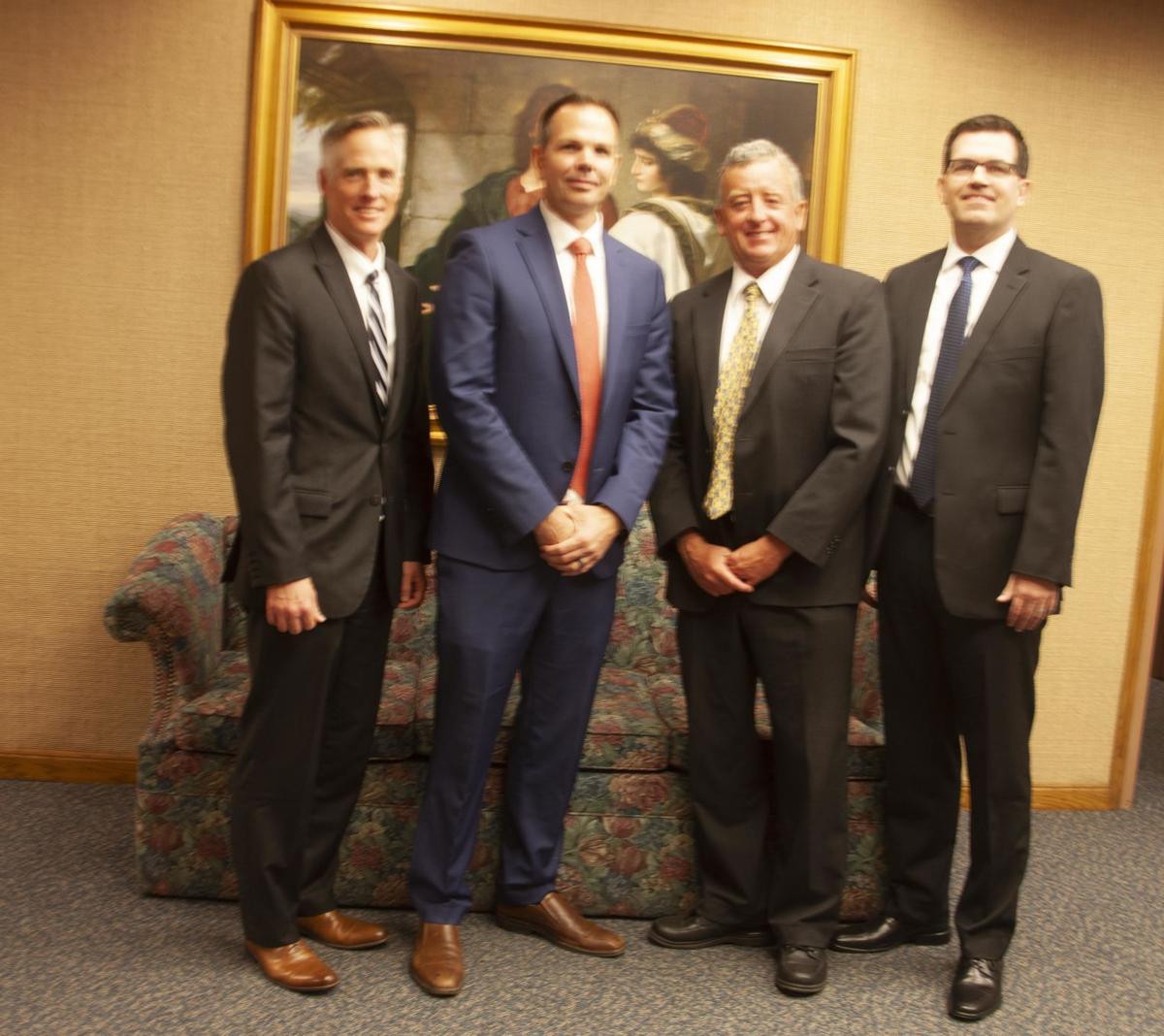 Santa Maria lawyer Cameron M. Fernandez was recently selected the new Santa Maria Stake president for The Church of Jesus Christ of Latter-day Saints, succeeding Darren Hulstine, who served as the Santa Maria Stake president for the last nine years.
As stake president, Fernandez, 42, will preside over seven wards, or congregations, in Santa Maria and the Five Cities area of southern San Luis Obispo County, where membership is close to 2,800 a church spokesman said.
Fernandez is a member of the Santa Maria 3rd Ward, where he most recently served as bishop.
"I am both honored and humbled that the Lord has given me the opportunity to serve Him and the people of this area," Fernandez said.
He added that "especially today, when there is so much discord and fear in the world, it's a great blessing to know we can turn to the Lord for peace and joy."
Fernandez will be assisted by Kenneth Dalebout, 53, of Arroyo Grande, as first counselor in the stake presidency and Tim Papworth, 58, of Santa Maria, as second counselor.
Dalebout most recently served as a counselor to the bishop of the Arroyo Grande Ward and works as a hospital administrator for Dignity Health.
Papworth, who is employed as an elementary school educator, was serving as a member of the Santa Maria Stake High Council, with oversight of the church's missionary work in the area and as a liaison to the stake's Spanish-language congregation.
Because local church leaders are not paid for their service, they will continue working in their careers, the spokesman said.
The new presidency was approved by church members at the semiannual Santa Maria Stake conference.
Visiting church officials who oversaw the change were Elder Mark A. Bragg of Salt Lake City and Elder James E. Slaughter of Bakersfield.
A native of Southern California, Fernandez has lived in Santa Maria for the past 18 years. He and his wife, Rachael, have five children.
Dalebout was raised in Southern California and relocated to the Central Coast eight years ago. He and his wife, Angela, are the parents of four children.
Papworth and his wife, Lara, have lived in Santa Maria for the past 30 years and have four sons and two grandchildren.
For more information about the Church of Jesus Christ of Latter-Day Saints in the Santa Maria/Five Cities area, visit ChurchofJesusChrist.org, @santamariastakenews on Facebook and @centralcoastlds on Instagram.
Be the first to know
Get local news delivered to your inbox!