The Santa Ynez Valley Jewish Community has announced the appointment of new religious leader Ravi Deborah Lewis to preside over the Valley par…
Toussaint has made a personal donation of $700 towards Madison's recently upgraded goal of $10K before June 30.
After longing for crayons that represented all skin colors so children could more accurately draw themselves, local elementary student Madison…
"Everyone was coming together with once goal in mind – to join hearts."
With the commitment of YMCA staff – one of which made the choice to work and sacrifice visiting her grandmother with cancer – and quick work o…
Knelt to the ground with heads hanging in silence, approximately 200 peaceful protesters on Thursday afternoon remained still for 8 minutes an…
They are currently accepting donations on Wednesdays and Saturdays, from 11 a.m. to 3 p.m.
The meal delivery program is offered every Tuesday, from 3-5 p.m. and Saturdays, from 10 a.m. to noon.
After two months, the Boy & Girls Clubs have reported a cumulative distribution of food serving more than 75,603 individuals in six communities.
After three years of taking courses at Allan Hancock – and now Zoom classes – Peggy Johnson is on track to receiving her associates degree.
Due to concerns surrounding the COVID-19 pandemic, the center has been feeding an additional 70 seniors each day, which totals 160 — and that …
Are you ready to give up caffeine for 40 days? What about your social media accounts? While giving up those things may seem hard for you, Chri…
Top podcast hosts The Liturgists are coming to Solvang Feb. 21-23 to join event hosts Bethania Lutheran Church in presenting "Solvang Folk Sch…
Solvang couple Jody and Kris Colt, who since 2011 have fostered four children and adopted three, have set up a family foundation which pays fo…
The Vikings of Solvang have pledged $50,000 towards Solvang Theaterfest's $4.7 million capital campaign "IMAGINE! Building the Future."
Pastor Rick Bloom to guest speak at Valley Harvest Church of Santa Ynez.
Santa Maria Bonita School District's Food Service Department awarded Veggie Rescue with a $705 donation to continue their work of serving Sant…
Nativity scenes showing the birth of baby Jesus first originated in the small Italian town of Greccio. Today, some such scenes have taken a po…
The public is invited to celebrate the 2019 Christmas season with events at St. Mark's-in-the-Valley Episcopal Church in downtown Los Olivos.
Nearly a year after raising money for fire victims in Southern California, Violet Quinney, 12, a seventh-grader at Santa Ynez Valley Christian…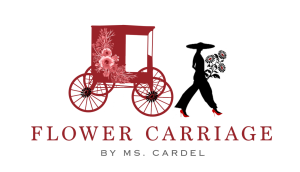 Flower Carriage By Ms. Cardel
With the holiday season under way, charitable donations are on the rise. But how do organizations use their funds?
St. Mark's-in-the-Valley Episcopal Church in Los Olivos will host two Thanksgiving holiday services — an interfaith service on Tuesday, Nov. 2…
With the holiday season quickly approaching, We Support The Troops, Inc. of Santa Ynez Valley is seeking to send several hundred Christmas/hol…
INCLUSION SYV, a local organization dedicated to building a safe, respectful, equitable, and inclusive community, is hosting its annual member…
The community is invited to Oktoberfest at Bethania Church on Sunday, Oct. 13 from noon to 4 p.m. in the church Parish Hall, 603 Atterdag Rd.,…
Alienation of affection laws, sometimes known as "homewrecker" laws, allow the spouse to sue another person for "purposefully interfering with…
This year marks 50 years that the Sacred Heart Sisters have lived and worked at Old Mission Santa Inés in Solvang.