Due to concerns surrounding the COVID-19 pandemic, the center has been feeding an additional 70 seniors each day, which totals 160 — and that …
Are you ready to give up caffeine for 40 days? What about your social media accounts? While giving up those things may seem hard for you, Chri…
Top podcast hosts The Liturgists are coming to Solvang Feb. 21-23 to join event hosts Bethania Lutheran Church in presenting "Solvang Folk Sch…
Solvang couple Jody and Kris Colt, who since 2011 have fostered four children and adopted three, have set up a family foundation which pays fo…
The Vikings of Solvang have pledged $50,000 towards Solvang Theaterfest's $4.7 million capital campaign "IMAGINE! Building the Future."
Pastor Rick Bloom to guest speak at Valley Harvest Church of Santa Ynez.
Santa Maria Bonita School District's Food Service Department awarded Veggie Rescue with a $705 donation to continue their work of serving Sant…
Nativity scenes showing the birth of baby Jesus first originated in the small Italian town of Greccio. Today, some such scenes have taken a po…
The public is invited to celebrate the 2019 Christmas season with events at St. Mark's-in-the-Valley Episcopal Church in downtown Los Olivos.
Nearly a year after raising money for fire victims in Southern California, Violet Quinney, 12, a seventh-grader at Santa Ynez Valley Christian…
With the holiday season under way, charitable donations are on the rise. But how do organizations use their funds?
St. Mark's-in-the-Valley Episcopal Church in Los Olivos will host two Thanksgiving holiday services — an interfaith service on Tuesday, Nov. 2…
With the holiday season quickly approaching, We Support The Troops, Inc. of Santa Ynez Valley is seeking to send several hundred Christmas/hol…
INCLUSION SYV, a local organization dedicated to building a safe, respectful, equitable, and inclusive community, is hosting its annual member…
The community is invited to Oktoberfest at Bethania Church on Sunday, Oct. 13 from noon to 4 p.m. in the church Parish Hall, 603 Atterdag Rd.,…
Alienation of affection laws, sometimes known as "homewrecker" laws, allow the spouse to sue another person for "purposefully interfering with…
This year marks 50 years that the Sacred Heart Sisters have lived and worked at Old Mission Santa Inés in Solvang.
Dancing, singing and drumming will be on display as Native American tribes from throughout North America celebrate their heritage during the C…
"Out of every crushing experience, something good can happen!"
The Society of St. Vincent de Paul (SVdP) is inviting members of the public of all ages to participate in the annual Friends of the Poor Walk/…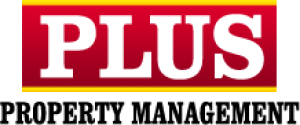 Plus Property Management Santa Maria

Miracle-Ear Hearing Aid Center

Farmers Insurance - Jaime Flores
Hacienda Amador will celebrate Mexican Independence Day on Sunday, Sept. 15, from 1 to 6 p.m., featuring Mariachi Nuevo Jalisco of Texas.
Thoughtfully placed throughout the Santa Ynez Valley, in spots where people gather and can easily access them are — no, not a winery — portals…
In the Jewish calendar, there are two special holidays observed by Jewish people everywhere: Rosh Hashanah and Yom Kippur. Just as Christian p…
Pastor Jess Knauft was officially installed as pastor of Shepherd of the Valley Lutheran Church of Santa Ynez on Aug. 17, according to a churc…
Shepherd of the Valley Lutheran Church welcomes Rev. Jess Knauft as new acting pastor. He will be officially installed on Aug. 17.
Bethania Lutheran Church volunteers recently assembled 629 Brown Bag Breakfasts for distribution to low-income seniors who rely on local senio…
For the past 30 years Goleta resident Evie Treen, a retired — but still volunteering — Santa Barbara County Sheriff's Office employee, has mad…