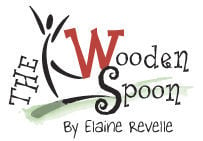 While staying close to home and out of crowds, I've been cooking from my freezer and pantry. Always a proponent of keeping a well-stocked larder, it's paying off now.
My habit when taking the last of anything from my shelf is to buy another one, and if it's on sale and something I use often, I buy two or three.
I take a little guff from my family for this, but who's laughing now?
This week I'm advocating my mother's spaghetti sauce, and while a card-carrying omnivore, this is easily tailored for my vegetarian friends. Instead of adding chicken bouillon or soup base, use vegetable bouillon instead — and don't add meat. Just as flavorful and fills the bill for a vegetarian.
I like to add mushrooms, but they are optional. Since neither of my girls are fans, I cook them separate.
By the way, a trick for cooking mushrooms for any use is to start them in a heavy, dry skillet. This will cook out moisture and allow them to brown nicely, not stew in their own juices. When done, toss in sauce or add butter, chopped garlic, a little parsley or other green herb for a great side dish or accompaniment.
FROM THE VINE I have the utmost respect for our artisan Central Coast wines, but I'm always looking out for really good value wines. 
This recipe makes a lot, freezes well and I use it for dishes other than spaghetti. Good over meatloaf, when making stuffed bell peppers, lasagna, anything with parmesan such as chicken or eggplant. And, if that isn't enough, spice it up with chili powder and cumin, add cooked beans and you have tasty bowl of chili.
Another thing I do, after adding canned tomato products to pot I always rinse cans with water which I toss into the mix. This serves two purposes. First, it cleans cans for recycling, and you get all the tomato goodness.
1/2 cup (or more) olive oil
10 stalks celery, chopped
2 to 3 cloves garlic, minced
6 cans (14-1/2 ounce) "recipe ready" chopped tomatoes
4 cans (15 ounce) tomato sauce
4 cans (6 ounce) tomato paste
1/2 teaspoon whole fennel seed
1 tablespoon dried oregano
3 teaspoons chicken base (or use 3 chicken bouillon cubes)
1 teaspoon whole fennel seed
2 teaspoons dried oregano
6 to 8 large brown or white mushrooms, cleaned and sliced, optional
Place a large soup kettle or stew pot over medium heat and add oil. When heated, cook celery while chopping onions. Add onions and continue cooking. Meanwhile, cut feathery greens from fennel bulb and set aside. Slice bulb and add to onions and celery. Cook until onions are translucent then add garlic. When vegetables are wilted and slightly browned, add tomato products and herbs. Bring to a boil, turn heat down to a fast simmer and cook for at least one and one half hours. Stir occasionally and adjust heat if necessary. Sauce should thicken slightly.
For meat: Heat frying pan over medium heat, add oil. Cook ground meat together in batches, mashing and stirring to break up. Make sure pan is hot before adding meat, don't overload. Add seasonings to meat and cook until just done, don't overcook. Cook mushrooms and add to finished sauce along with meat mixture.
*Meat may be substituted with ground chicken or turkey.
NOTE: Always use whole-leaf dried oregano and basil, not ground. The same with fennel, use seeds because they impart an Italian sausage flavor to sauce. I usually add more parsley after adding meat, another couple of tablespoons at least and some chopped fennel fronds.
We are putting together a list of area restaurants, bars and other businesses that have been impacted by the state of California's coronavirus…
Pico has reopened with new Executive Chef John Wayne Formica, affectionately known as the "Traveling Cowboy Chef," at the helm.
Be the first to know
Get local news delivered to your inbox!