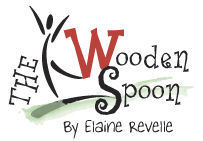 An interesting side effect of our COVID-19 quarantine is the food. We are cooking more since we're eating out less; we're exploring new recipes because we're eating out less; and we're growing gardens again, as we're eating out less.
Looking around though, the restaurants don't seem to be suffering too much.
So if you fall into any of the above categories, this week my zucchini favorites are for you.
All three can be made with the giants that lurk among the leaves toward season's end.
Elaine Revelle - Years ago, way, way back in the '70s, a longtime friend and I enjoyed date nights at an Orcutt restaurant named Alexander's Harvest. The atmosphere swank, food great and it was close by. Are my memories close to yours? If so, let me know.
So, embrace those zukes and try this week's way with that indomitable member of the squash family.
One of my favorites, I grew up on this dish and for years thought it was the only way to fix zucchini. I guarantee even your most finicky eater will not turn up his or her nose at this one.
COLACHE
4 or 5 medium-sized zucchini*
1 onion chopped
olive oil
1 clove garlic, minced
1 eight-ounce can tomato sauce
1 cup water
1 teaspoon dried oregano
salt and pepper to taste
1 11-ounce can Green Giant steam crisp corn, drained
Wash squash and slice into 1/2-inch thick rounds. Fry onion in oil until it starts to turn translucent. Add sliced zucchini and garlic. Cook, stirring to blend, until squash starts to soften. Add rest of ingredients (all but corn), turn heat down and simmer, uncovered until squash is tender and sauce has thickened slightly. Stir in corn and continue cooking until heated through.
Don and his wife Ann run San Marcos Farms Honey Company, a small family-owned business specializing in artisanal bee products. Whereas some apicurists pour their honey into 55-gallon drums and sell them to packers as is, Don is a producer-packer who currently sells his varietal honeys along with...
*If using larger zucchinis, cut into bite-sized pieces.
NOTE: Recipe specifies Green Giant brand corn; in my opinion, it's the best. If in season, you can substitute fresh corn, off the cob of course. But for best results do not use frozen, no matter how "like fresh" the packaging promises.
Use sliced zukes in place of pasta in lasagna. If you are worried about carb intake, this recipe, though time-consuming, is worth the effort. But, be forewarned, it's a "wing it" recipe; use what you have on hand and don't worry about exact measurements.
ZUCCHINI LASAGNE
zucchini
salt and pepper
olive oil
spaghetti sauce, homemade or store bought
béchamel sauce, favorite recipe
freshly grated nutmeg
ricotta cheese
dried parsley, basil and oregano
eggs
fresh spinach
mozzarella, shredded
grated parmesan cheese
Slice zucchini, lengthwise, into 1/2-inch slabs. Place on cookie sheet, sprinkle with salt, pepper and oil. Toss with hands to coat all sides. Roast in a 350-degree oven until lightly browned. Meanwhile, make béchamel sauce, adding about 1/4 teaspoon nutmeg for each cup of sauce. Mix ricotta with 1 or 2 eggs and a sprinkling each of dried parsley, basil and oregano. To assemble: Spoon a little spaghetti sauce into bottom of baking dish and top with slices of zucchini. Ladle a thin layer of the béchamel, cover with spinach and ricotta, top with mozzarella. Repeat with sauce, zucchini, béchamel, spinach, ricotta and mozzarella until top of dish is reached. Sprinkle with grated parmesan. At this point, lasagna may be baked in a 325-degree oven until bubbly or frozen for later use. Remove from oven and let rest for about 15 minutes before serving.
Maybe the streets won't be as full of trick or treaters this year but that's no reason not to have fun.
P.S. Everything in this, except eggs, is cooked. Also, use meatless sauce to make this a vegetarian dish.
If you haven't tried zucchini bread, here's a terrific one, plus it's easy and quick to pull together.
ZUCCHINI BREAD
3 eggs
3 cups flour
1 cup sugar
1 teaspoon baking soda
1/4 teaspoon baking powder
1/2 cup vegetable oil
1/2 cup butter or margarine, melted
1/4 teaspoon salt
2 teaspoons vanilla
3 cups grated unpeeled, raw zucchini
1/2 cup chopped walnuts
Mix all ingredients, folding in nuts at the end. Bake in two greased and floured loaf pans at 325 degrees for 60 to 75 minutes. Brush with a light glaze or sprinkling of powdered sugar, optional.
Since making the move to their "Rancho Olivos," Shannon and John have been hands-on every step from tending to the seven acres of olive trees, all of which are sustainably and organically farmed, to bottling their extra virgin olive oil (EVO).
"And so I was particularly interested in visiting Motley Crew Ranch on Hapgood Road in Lompoc, where the couple are raising many of their beloved animals to eventually be consumed as food." 
Be the first to know
Get local news delivered to your inbox!