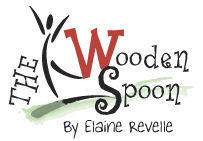 Although chicken and basil are made for each other, how about adding lemon?
Basil lemon chicken is easy, quick, delicious and it's one of those simple dishes that will have you going back for more.
Plus, it calls for an ingredient I have in my yard and haven't found much use for, garlic chives. I've had these easy-to-grow, quick-to-multiply herbs for a long time; they're good for topping baked potatoes, dips and, on occasion, I've jazzed up a salad with their delicate flowers.
Kin to onion chives, these are fragrant, add a subtle garlic note and may be substituted for shallots in any recipe.
This recalled my first experience with the chicken/basil combo. A more complicated recipe, but well worth the effort. From my daughter Tina's mother-in-law, the late Donna Anderson, this is so good it earned my 2005 Golden Spoon Award.
This week it's a two-fer — try both and you'll agree they're winners.
BASIL LEMON CHICKEN
1/4 cup plus 1 tablespoon flour
4 skinless, boneless chicken breasts (6 to 8 ounces each)
kosher salt and freshly ground pepper
2 tablespoons olive oil
1 tablespoon chopped garlic chive leaves*
1/2 cup torn fresh basil, plus 2 teaspoons finely chopped stems
3/4 cup chicken broth
grated zest and juice of 1 lemon
2 tablespoons cold butter, cut up
Mix 1/4 cup flour, salt and pepper in plastic bag. Add chicken and shake well to coat, dust off excess. In a large skillet over medium high, heat olive oil until shimmering. Sauté chicken until golden and almost cooked through, 5 to 6 minutes per side. Remove chicken to plate, add garlic chives and basil stems and cook until softened but not browned, about 1 minute. Stir in remaining flour and cook 1 minute. Add chicken broth and lemon juice, bring to a boil, scraping up any browned bits. Cook until thickened, 3 to 4 minutes. Return chicken to pan, reduce heat and simmer, turning occasionally, until cooked through, 3 to 4 minutes. Turn off heat, add cold butter one piece at a time, stirring until each piece melts before adding another. Add lemon zest and stir until blended. Taste and adjust seasoning with salt and pepper. Add half the torn basil and toss. Serve on bed of fettuccine or rice pilaf, top with sauce and remaining basil.
*shallots may be used in place of garlic chives.
DONNA'S CHICKEN WITH BASIL CREAM
4 chicken breasts, butterflied
flour
1/4 cup olive oil
2 tablespoons butter
3 cloves garlic, chopped
1 pound fresh mushrooms, sliced
1/2 cup dry white wine (not chardonnay)
1 can chicken broth
1 pint heavy cream
1 large bunch fresh basil, chopped
1 cup grated fresh Parmesan cheese
1/2 cup toasted pine nuts
1 package cooked penne or ziti
salt and pepper to taste
Butterfly chicken breasts or ask your butcher do it. Place chicken between plastic wrap and pound with meat mallet (edge of saucer will work) to break down chicken fibers. Dredge lightly in flour. Melt butter in olive oil, add chicken and sauté until browned, about 4 minutes per side. Remove chicken to plate, add garlic to pan and more butter if needed. Cook until golden, being careful not to burn. Add mushrooms and cook until browned and all mushroom liquid has evaporated. Deglaze pan with wine, reduce slightly and add chicken broth. Reduce again, 5 minutes or so, add cream and continue to reduce until slightly thickened. Add basil, 1/2 cup Parmesan and stir to blend. Return chicken to sauce. Add pine nuts, serve over pasta and pass remaining cheese.
NOTE: Be sure to use freshly grated Parmesan, using processed cheese will not result in a rich creamy sauce.
An outcome of our self isolation has been an increase in my television consumption and, no surprise here, I'm close to OD-ing on cooking shows. One caught my attention, it's a PBS offering, Julia Child's Best Bites. 
FROM THE VINE If you enjoy visiting your favorite tasting room, wine shop, or restaurants as much as I do, let's thank California Governor Newsom for at least allowing any business that can serve you outdoors to open and keep us happy. 
Be the first to know
Get local news delivered to your inbox!