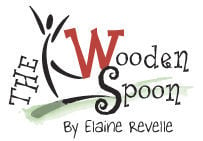 It might have been boredom mixed with curiosity, with some desperation thrown in. Last week I played my own game of TV's cooking show "Chopped" with on-hand ingredients.
Not sure what to fix, I plunged into my freezer and pantry in search of inspiration, found some frozen pork, knew there were canned chilies and salsa in the cupboard as well as a couple fresh poblanos, one or two jalapeños, some sad tomatoes and a handful of cilantro in the back of my crisper.
Since I always have onions, garlic, cheese and tortillas on hand I immediately thought of my all-time favorite, chili verde.
The pork was labeled "assorted," which, when thawed, turned out to be bony steaks rather than the thick, juicy chops I had envisioned. Oh well, with the marbling and promising glistening fat deposits I knew the meat would be tender and tasty.
It's back to basics at my house and I'm mining the contents of my pantry/freezer, cooking an old family favorite. 
Back to my version of "Chopped," it's one of the few non-recipe food shows I enjoy. Not a fan of competitive cooking, I want recipes, techniques and food facts.
I do, however, enjoy "Chopped" along with "Iron Chef" and baking shows, the
"Great British Baking Show" in particular. Still waiting for a new season from across the pond.
You can keep "Guy's Grocery Games," "Worst Cook" and similar shows. I always feel sorry for those eliminated. I think I take it personally.
Here we are on the dawn of a new decade, the 20s.
I had fun with my home game and since the pork obviously needed some long-term cooking, deboning and defatting, I turned it into a two-day project and declared myself a winner. The results were good, I even found sour cream, cheese and some slightly-wilted cilantro for garnishes.
Here's what I did:
When thawed, I put meat in a large stew pot along with a cut-up large onion, one garlic clove, enough water to cover, a couple heaping teaspoons salt and one of whole comino seeds. Brought all to a boil over high heat, turned burner down and stewed my concoction until meat was tender and falling off the bones, about one hour. After removing meat and straining the broth I refrigerated both overnight.
It was a balmy fall day, the bride beautiful, the groom handsome.
Next day I separated meat from bones and fat, tossed them, cut meat into bite-sized pieces and set aside. After heating broth, I added a 16-ounce jar of salsa verde — I like either La Victoria or Herdez, as both are good — chopped onion along with a couple minced garlic cloves and brought all to a boil.
Soon my kitchen was full of delicious aromas. To finish I tossed in a couple chopped tomatoes, reserved pork, two cut-up fresh poblanos and one large jalapeño, also cut up. My pantry yielded a large can of whole green chilies that I cut into bite-sized pieces, and those went in.
In short, here's my improvised "winning" recipe, a tummy-warming, soul-satisfying, slightly-spicy treat. Quantities can vary, use what's on hand.
CHILE VERDE
3 pounds pork
1 large onion, cut into quarters
1 large garlic clove, chopped
water
2 teaspoons salt
1 teaspoon whole comino seeds
1 large onion, chopped
2 or 3 garlic cloves, minced
3 fresh tomatoes, chopped
16 ounce jar Herdez salsa verde
assorted fresh chilies
1 large can whole green chilies, chopped
Cook pork in water to cover with quartered onion, garlic clove, salt and cominos until tender. Remove meat, strain broth and refrigerate overnight. While separating meat from bones and fat, heat broth, add chopped onion and minced garlic, stew until soft, about 20 minutes. Next, mix in tomatoes, salsa verde, fresh and canned chilies. Add meat, taste and adjust seasoning. Optional garnishes include tortillas, sour cream, shredded cheese, chopped fresh cilantro, jalapeño, etc.
A semi-truck hauling more than two tons of food for the Foodbank of Santa Barbara County overturned on its side in front of Vandenberg Air Force Base on Monday.
Food columnist Elaine Revelle digs into gelatin dishes from the '20s.
You either like it or not. There's a large gulf between candy lovers on the subject of divinity.
Be the first to know
Get local news delivered to your inbox!