Refrigerate to macerate, which softens berries slightly and draws out enough juices to make a lovely light syrup.
Since I always have onions, garlic, cheese and tortillas on hand I immediately thought of my all-time favorite, chili verde.
Basically it's a clean-out-the-refrigerator dish.
If you are old enough to remember the polio epidemic of the 1950s, there are a lot of similarities. Movie theaters closed and that was a big b…
With Easter this Sunday and shopping restricted, I say make a science lesson out of dying eggs. Natural dyes are all around us. 
It's back to basics at my house and I'm mining the contents of my pantry/freezer, cooking an old family favorite. 
"I take a little guff from my family for this, but who's laughing now?"
(The Conversation is an independent and nonprofit source of news, analysis and commentary from academic experts.)
FROM THE VINE No doubt about it, our great artisan businesses are struggling to stay alive. Our frequent visits to taste and buy their wines m…
The hand-made sign on Fredensborg Canyon Road has been catching people's attention.
Many people believe antipasto means a dish served before a pasta course. ... Literally, the word "antipasto" is derived from the Latin root "a…
Chef Cullen Campbell combines raw ingredients with Mediterranean flavors while utilizing fresh, local elements.
We are putting together a list of area restaurants, bars and other businesses that have been impacted by the coronavirus restrictions — bans o…
When you're choosing a lawn mower, you have more options than ever, but how do you decide which model is right for you? Electric mowers have b…
May 30 roundup of great finds online.
A spacious kitchen may be on everyone's wish list, but small kitchens are the reality in many older homes, condos, and apartments. If you feel…
Stinky flowers are more interesting than they are appealing. They do what they must to attract pollinators. Their preferred pollinators are ge…
The Santa Ynez Valley Botanic Garden is offering safe community activities for families to continue enjoying their time on the 2-acre managed oasis.
Long, hot summer days are just around the corner. Is your air conditioner ready? Follow this simple maintenance checklist to make sure your A/…
May 23 roundup of great finds online.
Santa Barbara Family Dentistry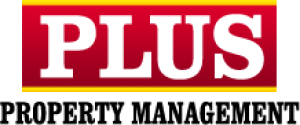 Plus Property Management Santa Maria

Miracle-Ear Hearing Aid Center