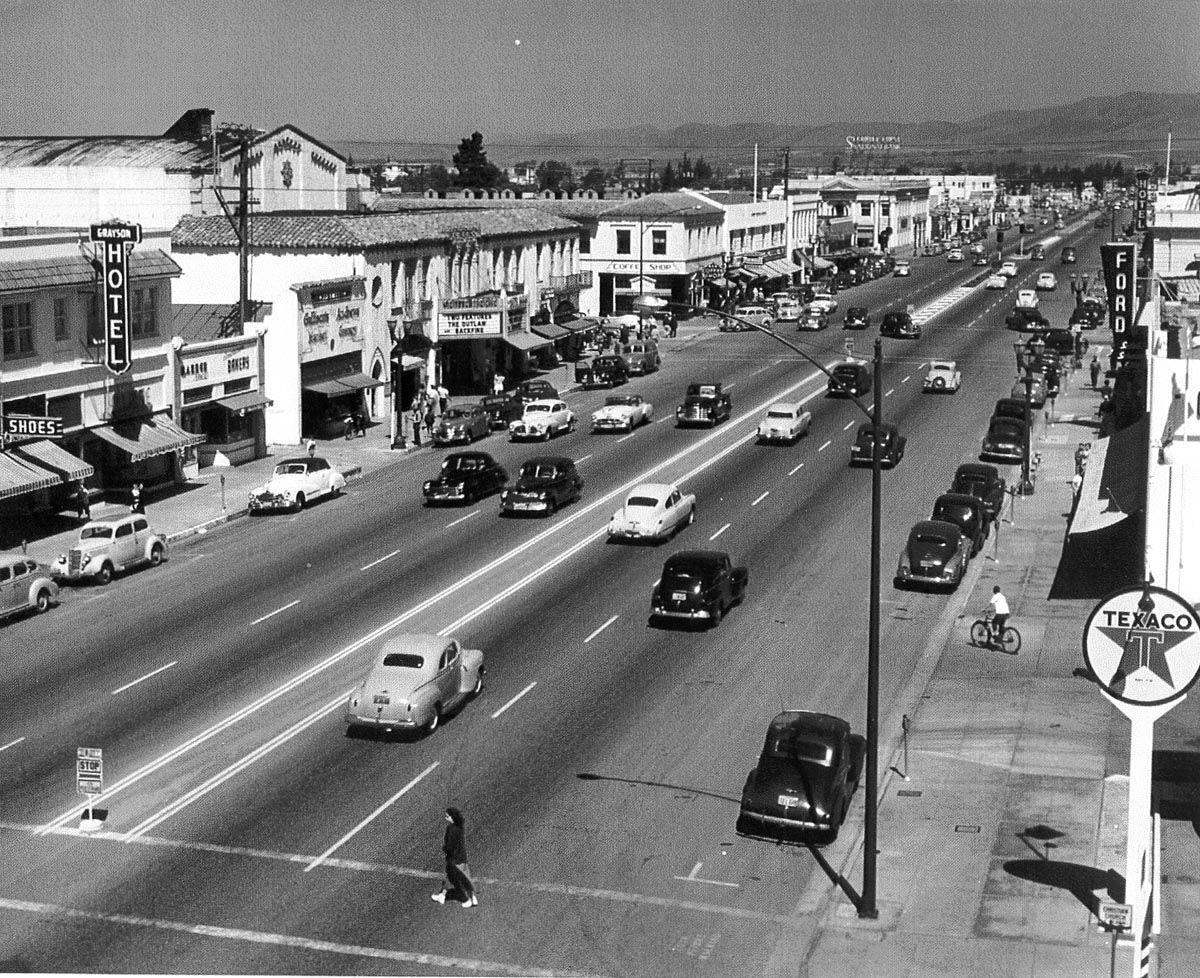 In 1926, when the motion picture industry was still in its infant stages, a group of theatrical tycoons felt that Santa Maria could use another theater.
They contacted Harry Dorsey, then the owner of the Gaiety Theatre, told him of their plans and offered him a partnership in their soon-to-be theater. Giving it some thought, Dorsey came to the conclusion that if he didn't take them up on their offer, he'd have major competition and might be ruined, so he accepted their proposition, winding up with 51 percent of the new company's stock and serving as its secretary-treasurer and manager.
Dorsey was already working in the entertainment world. During the seven years that he'd owned and operated the Gaiety Theatre, he had brought in animal acts, comedians, dancers, jazz singers plus many more. Some of the movie stars who appeared in person at the little theatre were Eddie Cantor, Pola Negri, Hoot Gibson, Gary Cooper, Tom Mix, William S. Hart, Will Rogers and "The Sons of the Pioneers." In other words, with Harry Dorsey at the helm, big-name entertainers came.
Although Dorsey's friends tried to convince him that he was making a big mistake and that he was throwing his money away, his theatre venture prospered and by 1944 he'd purchased the Studio Theatre on East Main Street.
Dorsey's life hadn't been easy. Born on a farm in Iowa in May of 1878, and like many children born and raised in the same circumstances, he spent his childhood feeling that there was something better out there and he couldn't wait to find it.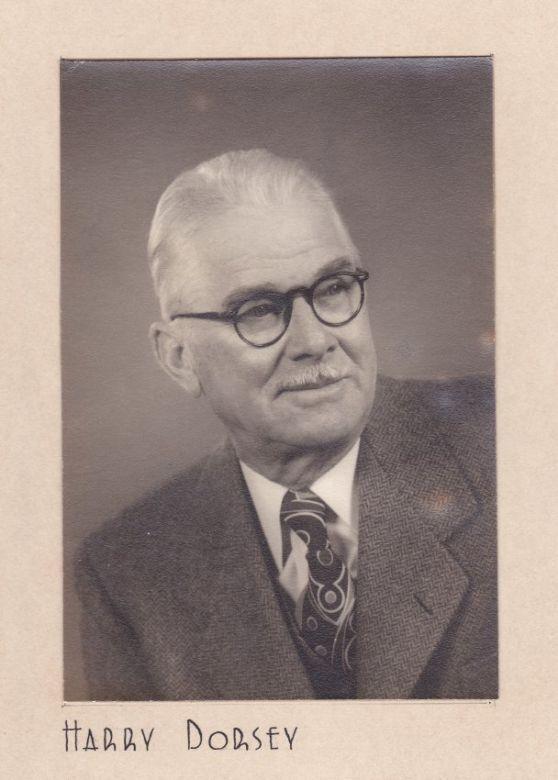 When he turned 14, he sold his bicycle and bought a train ticket for Columbus, where he planned to join his uncle and aunt, who were already in show business. It was a surprise to Aunt Adeline and Uncle Frank as he never told them that he was coming.
As soon as he reached Columbus, he headed for the theatrical district and, by some miracle, he met his Uncle Frank on the street.
Although they welcomed him with open arms, they insisted that he go back to school. However, when they sadly realized that school just wasn't for him, they found him a job backstage where he made the grand total of $12 per month. Yep! Harry Dorsey started at the bottom of the barrel in the world of theatrics.
After working and traveling for three years with shows out of Columbus, Harry couldn't have been happier. His uncle and aunt had nothing to say when he told them that he'd decided that show business would be his life's work.
Taking the $90 that he'd saved, he started out for San Francisco where, in addition to finding work with some of the traveling shows, he filled in for the entertainers, when necessary.
In 1907, after a chance encounter with a friend, Dorsey became a partner in the business of showing one-reel motion pictures, a business that had become popular at that time. With "The Great Train Robbery" as their first film, the partner, known as "The Montgomery Amusement Company," set up a tent as a base, rented chairs, and projected pictures on a bed sheet, which they carried around in a grip. Since their projection camera was an old Edison type, with no take-up reel, the film was run off into a basket. When it was time for the film to be rewound, a 15-minute intermission was called.
Wearing swallow-tailed coats, with gold buttons (and tall, black, silk hats) these budding entrepreneurs took on an appearance of big-time showmen.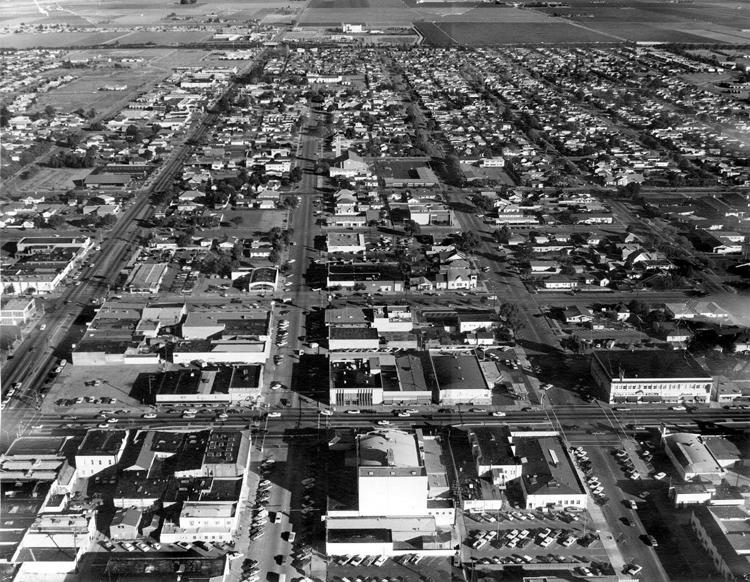 Growing by leaps and bounds, the new motion picture industry showed great promise. The partners opened theaters in many big cities in the southeastern states, and admission charges were 10 cents for adults and 5 cents for children. Special attractions brought in higher fees.
By 1913, The Montgomery Amusement Company seemed to be rolling in dough. That was, though, until the "bottom fell out" in 1917 when, because of indiscriminate spending, it met with financial distress and the partnership broke up.
By that time, Dorsey, now married, took his wife, Evelyn, to New York, but things didn't seem to be the same as the New York that Harry remembered. So, they moved to Holyoke, Massachusetts, where he purchased a theater. However, he continued to pore through the trade magazines, looking for something better.
One day, after finding an ad announcing the sale of the motion picture theatre, "The Gaiety," in Santa Maria, he did a bit of investigating and found that Santa Maria was a bustling town with a population of about 5,000. Being impressed, he and Evelyn packed up their bags in 1920 and headed for the West Coast town where he was destined to spend the rest of his life.
Back to the Santa Maria Theatre.
The Santa Maria Theatre was absolutely elegant.
Designed and constructed by the Beller Construction Company of Hollywood, and with a seating capacity of 1,200, the iron balconies on each side of the entrance gave an appearance of old Spain and new Hollywood.
The ticket booth, with its marble counter and standing directly in the middle of the outer lobby, was built of concrete and ornamental iron and had such ultra-modern conveniences as a house telephone, an automatic money changer, and an automatic ticket dispenser.
The exquisite Filipino mahogany framing the woodwork in the lobby was illuminated by 100 concealed indirect lights.
The ceiling of the outer lobby was made up of a combination of blue, red and gold coloring with beams creating a carved wood effect.
One of the theater's most breathtaking features was the huge gold and silver centerpiece in the ceiling of the auditorium which gave the illusion of a highly conventionalized sunburst with rays of the two-colored metals radiating in all directions.
The 1,500-pound chandelier, hanging in the center of the ceiling, carried banks of red, amber and blue lights that reflected on the gold and silver of the ceiling.
Costing almost $300,000, the Santa Maria Theatre was known throughout the Central Coast for its breathtaking design and elegance, and was said to have been the first all-electrical theater in the world.
Dorsey, always the showman, created one artistic masterpiece after another with his use of lights and pure gold and silver leaf throughout the interior, thus giving a picture of indescribable beauty. More than $2,000 worth of gold and silver were used on the centerpiece alone.
Much of the material was purchased locally.
Evelyn Dorsey died in February of 1925, and Harry Dorsey and Ethel-May Palmer were married in the Los Angeles Wilshire Presbyterian Church on Nov. 7, 1927.
In 1955, Harry turned the use of the theater over to Ethel-May, and in 1959, weary after his many intense years as a showman, sold his interests to Principal Theaters Inc. of Los Angeles and retired. After enjoying a short span of travel and relaxation, he died on Feb. 22, 1961.
The final curtain came down for the Santa Maria Theatre when it closed its doors for the last time on Sunday, Jan. 31, 1988. On the following Wednesday, a crane smashed a heavy steel ball into the concrete walls of the 60-year-old building and the Santa Maria Theatre became history.
Ethel May Dorsey Conrad passed away on June 4, 1991. Ethel-May, Harry and Evelyn are all buried in the Santa Maria Cemetery.
Historic Photos: Take a look at Santa Maria, 'Central City', through the years
115 years is a tough anniversary to shop for. The gift might have to be some combination of diamonds, gold and leather, so, let's just look in the old yearbook instead. The city of Santa Maria was officially incorporated on Sept. 12, 1905, although it was founded in the 1870's. In celebration of Santa Maria's "birthday" we take a look back at the history and development of Santa Maria. All photos were contributed by the Santa Maria Valley Historical Society. If you want to learn more about the history of the Santa Maria Valley or have any photos or artifacts that you would like to donate to the Historical Society stop by their office at 616 S. Broadway in Santa Maria, or call (805) 922-3130 for more information.
Shirley Contreras lives in Orcutt and writes for the Santa Maria Valley Historical Society. She can be contacted at 623-8193 or at shirleycontreras2@yahoo.com. Her book, "The Good Years," a selection of stories she's written for the Santa Maria Times since 1991, is on sale at the Santa Maria Valley Historical Society, 616 S. Broadway.
Be the first to know
Get local news delivered to your inbox!