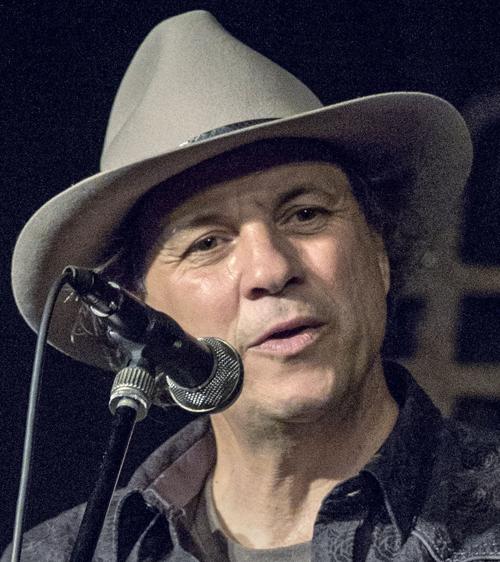 I guess I've always hoped we would evolve beyond the nose-to-the-grindstone, workaday world of punching clocks and joyless jobs, dreaming of some far-off day when we could wake up and take the day on our own terms and at our own tempo.
Where we didn't have to spend hours each day being somewhere we'd rather not be doing things we'd rather not do, worried about things that are not particularly important to us.
A dream of free time, idle hours, spent with loved ones, sharing food, conversation and storytelling.
In some ways, this vision I had of what our lives could become was like these past weeks and months of stay-at-home and shelter-in-place. I've read more, walked more, cooked more, talked more at home with my family, played games and I've gotten things done that I want to do.
I'm fortunate because the work I get paid for involves my words and ideas, so I can do and deliver it from home.
So, these things matter, or they should to you, me and every one of us.
I chuckle at the word "fortunate" because there's not much fortune in a monetary sense, though when it comes to the wealth of friendships and meaningful, memorable experiences, I'm as rich as they come.
As for the leisurely pace of these last few months, that's not been the case for everyone, especially nurses, doctors and people working in hospitals and grocery stores, because they've been called upon to work longer, harder, more-intense and more-stressful hours.
On the flip side, the ones I really feel bad for are restaurants, bars and cafes, and all the people we know who work in the places where we socialize and connect.
I suppose I should feel bad for anyone whose work and pay have been diminished by government-imposed restrictions, but I think about the guy who hates his job and hates his boss, and who for years has complained about the toll it takes on his physical and emotional health, who now screams get me back to work or I'm gonna go nuts or broke, and I think here we go on this mad rush back to how things were rather than moving toward a different vision of how things could be.
I'm not blaming or belittling that worker. I know we all have to do what we can to pay the bills and take care of ourselves and our loved ones, and that some people have more opportunities and advantages than others. It's "the system" I'm railing against, that would elevate market considerations above human welfare.
During this time of unprecedented shutdown, programs were put into place to help replenish some of the lost revenue. Checks were sent, loans were extended, and certain financial obligations were forgiven. How come we can find a way to do it when people are sick and the economy is sucking wind, but we can't manage to do it as standard practice to help people live healthier, happier, more creative and fulfilling lives?
What are all those stimulus payments supposed to stimulate, anyway? If it's just spending, all that does is just keep the wheels turning so the machine keeps chugging along on the same path that has already brought us to the brink of bankruptcy, spiritually if not financially.
It's an outdated, inadequate system that would have us believe we are here to grind away and suffer in service to the economy, chanting time is money, and money is about the most important there is.
At other times in our history, tragedy and disaster have brought us together, but like everything else these days, this one is pulling us apart according to politics and philosophy.
It's said that challenge and opportunity are two sides of the same coin. I was, and still am, hoping that in our response to this challenge we might seize the opportunity of a different vision of work and meaning of health, heart and humanity.
It didn't take long for a great number of us to see that there's much about the slowing down that is good for our health and well-being, and our relationships, and our spiritual practice... 
Concerned about COVID-19?
Sign up now to get the most recent coronavirus headlines and other important local and national news sent to your email inbox daily.