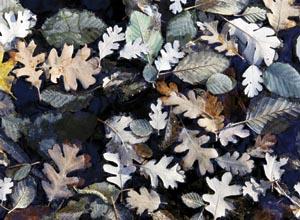 Want some scenery and recreation without traveling far?
Try Los Padres National Forest.
Meandering for 200 miles from the Big Sur coast to Los Angeles County, Los Padres' 1.8 million acres embrace mountains, sylvan streams, rock art, an abundance of wildlife and floral displays as well as forests.
With about one-third of Santa Barbara County lying within the forest, few residents live more than 25 miles from its boundaries.
Here folks may glimpse a condor, enjoy spectacular wildflowers, camp, picnic, swim, hike, mountain bike, horseback ride, fish or explore wilderness areas.
Within the county, two highways pierce the forest — Highway 154 through the Santa Ynez Valley and Highway 166 east of Santa Maria. Highway 101 skirts the forest's western edge at Gaviota.
You have free articles remaining.
While forest roads are mostly primitive, a popular trip is the relatively easy drive up Figueroa Mountain in the spring wildflower season. The trek also attracts birders, said ranger Helen Tarbet, who leads wildflower tours.
Another popular drive follows the upper Santa Ynez River valley, which boasts several campgrounds and the Red Rock swimming area.
Big Pine Peak, the county's highest point at 6,800 feet, is in the forest. Stands of pine, fir and cedar crown the higher elevations.
Some 1,200 miles of trails link numerous camp sites with names like Bluff Camp, South Fork and White Ledge, many lying in the San Rafael and Dick Smith wilderness areas.
East of Santa Maria, a trail leads to the historic Manzana Schoolhouse at the junction of Manzana Creek and the Sisquoc River. Farther up the Sisquoc, officially designated a wild and scenic river, is a condor sanctuary.
Visitors should be aware, however, that a Forest Service Adventure Pass ($5 a day or $30 a year) is needed to park in some areas, including Figueroa Mountain. For more information, go to the forest website, www.fs.fed.us/r5/lospadres.
Known as the Santa Barbara National Forest until Los Padres was established in 1936, the forest was cobbled from several smaller turn-of-the-century reserves. Forest headquarters are at 6755 Hollister Ave. in Goleta.
The Santa Lucia Ranger District office is at 1616 N. Carlotti Drive in Santa Maria (925-9538), and the Santa Barbara Ranger District office is at 3505 Paradise Road in the Santa Ynez Valley (967-3481).
Roadside Attractions is a weekly chronicle of sights along the Central Coast's highways and byways. This feature originally ran Jan. 13, 2009. Sally Cappon can be reached at sjcappon@aol.com.