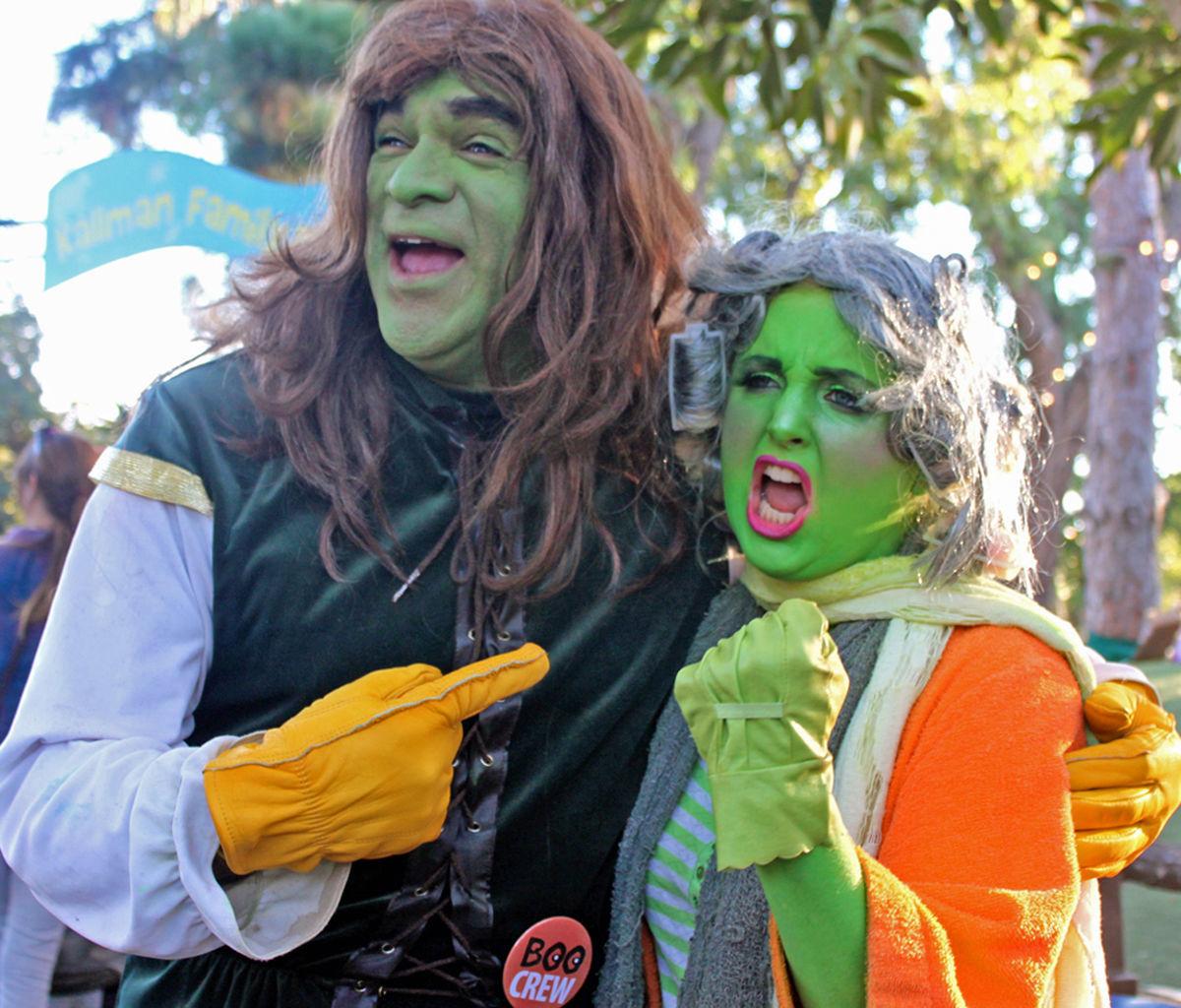 It's not quite Halloween but already it's getting spooky in Santa Barbara. Bring the kids to trick or treat at the Zoo or Fairgrounds, or take in a comedy show or klezmer music concert.
"Jewish Roots Band"
The Klezmatics have been the leaders of the klezmer music revival for nearly 30 years. This "Jewish Roots Music" came to the U.S. with Eastern European Jewish immigrants in the early 20th century and became infused with Tin Pan Alley and jazz to become uniquely American. The Klezmatics have taken that even further by borrowing from still more musical genres. On "Wonder Wheel," the only klezmer recording ever to win a Grammy award, they set unsung Woody Guthrie lyrics to music. Other recordings have tinges of Arab, African, Latin, and Balkan rhythms, and even some punk rock.
See them live at the UCSB Multi-Cultural Center Theater on Saturday at 7:30 p.m. Tickets are $15 general admission – but get your tickets online, it's sure to sell out. Also allow time to park (lots 3 and 4 are closest). (805-893-2064, www.mcc.sa.ucsb.edu)
New Standup Showcase
You have free articles remaining.
"Laughing Nomad," a new showcase for standup comedy, debuts on Saturday at 7 p.m. at Center Stage Theater (upstairs at Paseo Neuvo) and has a second show on Saturday, Nov. 9. Produced by Orr Redko, the first show's headliner is Lara Beitz, who recently made her Comedy Central debut on "Lights Out with David Spade"). Also appearing are Justin Marchert, Ghassan JW, and Redko himself. Tickets are $25 general admission. Come at 6 p.m. for pre-show drinks to get in the mood for the comedy. (805-963-0408, www.centerstagetheater.org)
"Boo at the Zoo"
More than 70 volunteers in professional makeup and costumes await at "Boo at the Zoo," the Santa Barbara Zoo's family Halloween event held Friday, Saturday, and Sunday evenings. Monsters, pirates, princesses, ghouls, tigers, fairies, zombies, vampires and more will be throughout the Zoo -- at a haunted cemetery, mad scientist's lab, pirate ship, spooky campground, Jurassic park, "royal" princess photo opp, and a particularly chills-inducing Scare Zone (recommended for ages 10+).
But wait – there's more! Visit more than 30 treat stations, a dance party with live DJ Hecktik, Choo-Choo Train rides, mazes, bounce houses, ride-on animal scooters, and visits with real live creepy crawlies. Food is available for purchase, along with beer, wine, and cocktails (for grownups). For tickets and times, visit www.sbzoo.org/boo-zoo.
Three Haunted Houses
Across town at the Earl Warren Showgrounds is the first annual "The Haunt and Harvest Festival," also held Friday through Sunday. The Harvest Festival is new and includes trick-or-treating, costume contests, and live music. Food and beer are for sale and it costs $25 for unlimited carnival rides. The Haunt is back with three different haunted houses (recommended for ages 13 and up, unless with an adult). The Tunnel of Terror, Hall of Darkness, and the Barn sure sound scary. It's $12 per haunted house or $30 for all three. Hours change daily so call 805-687-0766 or visit www.earlwarren.com.