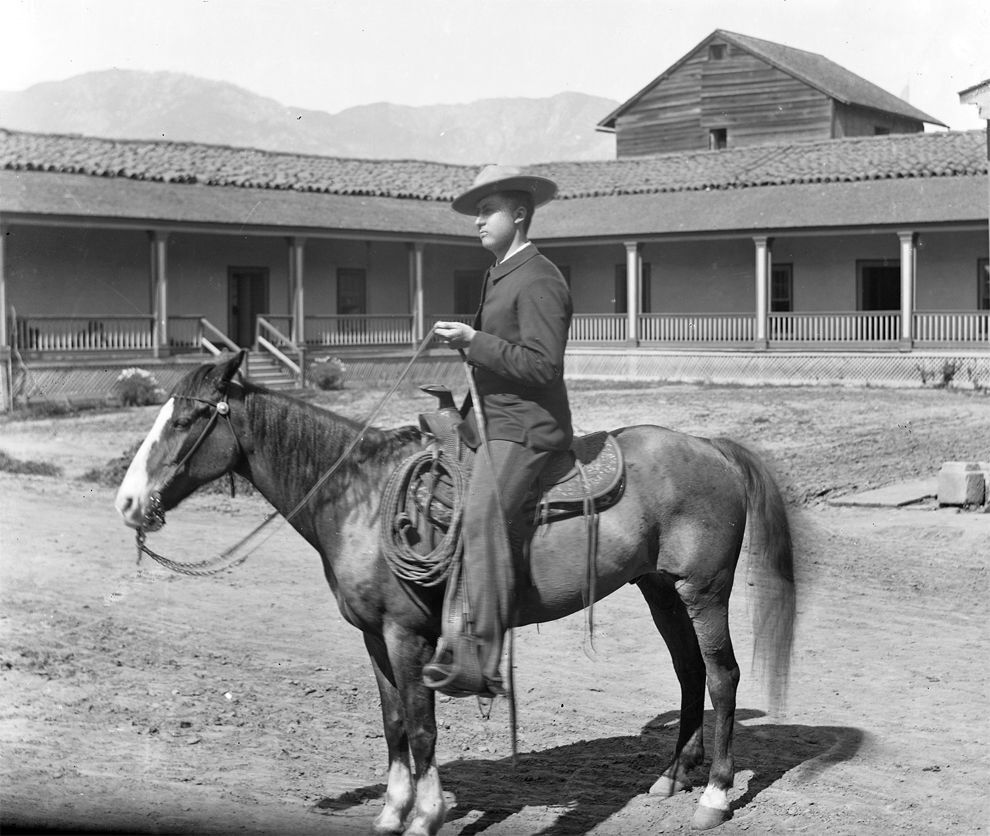 Though he died more than 150 years ago, Jose de la Guerra is still highly visible in Santa Barbara — through the street, historic home and plaza that bear his name.
"Don" Jose de la Guerra would be pleased to still be at the center of the community. Similar to the fictitious "Don Corleone" from "The Godfather," (though far from nefarious), he had a network of patronage and trust through kinship relationships (like godfathers) called "compadrazgo." De la Guerra was known as "El Capitan."
De la Guerra was "compadre" (kinfolk) to leaders of the missions and rancheros, plus soldiers, farmers and artisans who all depended on him in business affairs. He never held political office but still had considerable influence. His compadres and family held the highest positions, even after Mexican independence.
Born in 1779 in northern Spain, de la Guerra came to Mexico City at the age of 13, became a soldier at 19 and was appointed to the Presidio of San Diego in Alta California. Two years later, he was an ensign at the Presidio of Monterey and by 1804 was acting comandante.
That same year, he made a brilliant match, marrying Antonia Carrillo, daughter of Jose Raimundo Carrillo, an original soldier in Gaspar de Portola's 1769 expedition and the then-Santa Barbara Presidio comandante. Among their descendants are a California revolution-era governor, Santa Barbara's first county judge, a mayor, military leaders and even Hollywood star Leo Carrillo. The Carrillos also have a street named for them.
Spanish rule in Mexico and Alta California ended in 1810, but de la Guerra continued in the Mexican army. After a stint at the San Diego Presidio, rising to the rank of acting comandante, he returned to Santa Barbara as comandante in 1815. In 1818, construction began on a home near the presidio for his growing family (ultimately 13 children).
Through Spanish land grants and purchases, de la Guerra owned more than one-half million acres, spanning from southern San Luis Obispo county to southern Ventura county, and ranchos in Marin and Sacramento counties. He had business with coastal ships trading for hides and tallow. At that time, the casa had an altito (treasure tower) where de la Guerra looked for ships arriving at the waterfront.
The casa was the site of festivals, religious celebrations, weddings and visits by explorers, dignitaries, and traders. In Richard Henry Dana's memoir, "Two Years Before the Mast," Dana describes the 1836 celebration for the wedding of Jose's daughter Ana Maria de la Guerra to Alfred Robinson. "For these occasions no invitations are given, but everyone is expected to come," he wrote.
De la Guerra retired as comandante in 1842, after 52 years of Army service. He died in February 1858 and is buried in the Old Mission cemetery. The family continued to live in the casa for 85 years. In the 1990s, the Santa Barbara Trust for Historic Preservation restored the building to reflect 1828 to 1858. Once COVID restrictions are lifted, visit Casa de la Guerra and see the legacy of El Capitan. (www.sbtfhp.org)
Be the first to know
Get local news delivered to your inbox!