DEAR ABBY: Is there a delicate way for me to tell my boyfriend not to use the same online floral delivery service again? The birthday bouquet …
I have been dating my boyfriend for almost a year. I love him, and we have an undeniable connection I have never had with anyone else. The pro…
DEAR ABBY: When I was a junior in high school, I sustained a neck injury (at school) that damaged my spinal cord. I feel anger toward them bec…
DEAR ABBY: I'm engaged to a wonderful guy. He is very sweet, and I'm beyond thankful for him. I wouldn't trade him for the world. But he has a…
DEAR ABBY: I am a college student on the verge of graduation. Over the past three months, I have been dating a man from a different culture. M…
DEAR ABBY: My boyfriend of two years and I recently moved in together. When we first met, he let me know he had lost his father to cancer a fe…
DEAR ABBY: Parents frequently write to you asking for advice about their children, seemingly asking permission to butt in where they should not.
The Guinness Book of World Records declared Waco, Texas, as the home to the world's largest Snickers bar, weighing in at more than 4,700 pounds.
Ready to try some plant-based proteins and West African cuisine? Here's a look at the predicted trends for the year ahead.
On Jan. 17, 1920, one hundred years ago, America officially went dry.
A fluffy baked potato is a glorious thing, but too often you slice into the potato and it is shiny and waxy, not light and creamy in texture.
Food manufacturers often use terms that make products sound healthier than they are. Don't be fooled.
Plenty of foods can help improve your cholesterol ratio and promote good heart health overall. Here's a look at what you definitely want to be…
Need a lot of room? See the biggest homes money can buy currently on the market.
Looking for a good deal? Check out these affordable, inexpensive homes to buy on the Central Coast.
The Wildling Museum will host a Valentine's Day perfume-making workshop led by artisan perfumer of Sol Aromatics, Susan Farber, MFT, on Saturd…
With slightly specialized planting techniques, bare root stock is still more practical and efficient than canned (potted) nursery stock for se…
With countless products now available labeled as "eco-friendly," "safe for the environment" or "organic," it's hard to know which ones are act…
Find the newest listings on the real estate market on the Central Coast.
From modern mansions to extravagant cabins in the woods, these residences are currently the priciest on the market.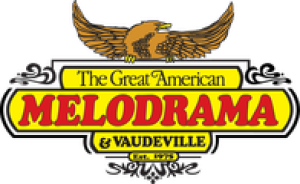 The Great American Melodrama & Vaudeville

Miracle-Ear Hearing Aid Center