DEAR ABBY: My husband has a bad habit of forgetting to lock up our house at night when he's the last one to come to bed. On nine occasions I h…
DEAR ABBY: I'm engaged to a younger man with a 10-year-old son from his first marriage. My two daughters are grown.
DEAR ABBY: My son, a high school senior, was in a relationship with a young woman who broke up with him and began dating his best friend. He w…
DEAR ABBY: I recently found out who my biological father is/was. Apparently, my mother and this man had an affair more than 50 years ago. Ther…
DEAR ABBY: A few weeks ago, my husband and I had what I thought was a minor conflict, from which I walked away to avoid escalation. I could he…
DEAR ABBY: I've been friends with "Lorraine" for 30 years. Actually, the friendship is kind of one-sided because she bugs the hell out of me.
DEAR ABBY: I'm currently waiting to donate my kidney to my sister, who is a year older than I am. My husband and I traveled many hours to get …
The hand-made sign on Fredensborg Canyon Road has been catching people's attention.
Many people believe antipasto means a dish served before a pasta course. ... Literally, the word "antipasto" is derived from the Latin root "a…
Chef Cullen Campbell combines raw ingredients with Mediterranean flavors while utilizing fresh, local elements.
We are putting together a list of area restaurants, bars and other businesses that have been impacted by the coronavirus restrictions — bans o…
Last Sunday was Mother's Day, a day most of us appreciate for taking our beloved mom out to a restaurant for a lovely dinner. In fact it's the…
Despite having more than 30 combined years of hospitality experience between the two of them, the Cherneys could not have prepared themselves …
The Santa Ynez Valley Botanic Garden is offering safe community activities for families to continue enjoying their time on the 2-acre managed oasis.
Long, hot summer days are just around the corner. Is your air conditioner ready? Follow this simple maintenance checklist to make sure your A/…
May 23 roundup of great finds online.
Renovating a home to improve its value can be a smart investment. Interior improvements, such as updating kitchens and baths, offer good retur…
Real estate transactions often involve significant amounts of money. As a result, it's common for both buyers and sellers to enlist the servic…
The process of buying a home can be unlike any experience prospective buyers have ever had. After finding a home they like and coming to an ag…
When your shower drain becomes clogged, your first instinct might be to reach for a chemical clog remover—until you read the safety warnings o…

Fusion Colors Auto Body Repair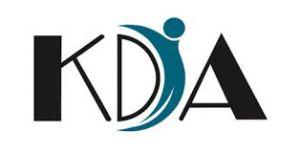 Miracle-Ear Hearing Aid Center