The coyotes are especially hungry this year, probably due to the extreme dryness and the fact that they had such large litters last year. This…
Every year we run across cases of suspected animal abuse within the county. Just this month we had two in Santa Ynez.
Here it is, June already, and we are not overflowing with kittens yet. What this means to us is that our Trap, Neuter, Release (TNR) efforts a…
With the current kitten season in full swing, free kittens are now being posted on the Internet and bulletin boards around town. This might so…
Having just relocated three street cats to a safer environment on a local ranch, I am reminded that these barn cats (or "mousers" as they are …
We all like to think that when we bring a pet into our homes it's of our own choosing. However, this is often not the case, especially when it…
I cannot repeat myself enough when it comes to urging people to "fix" their pets. It is definitely feline mating season out there, considering…
The hand-made sign on Fredensborg Canyon Road has been catching people's attention.
Many people believe antipasto means a dish served before a pasta course. ... Literally, the word "antipasto" is derived from the Latin root "a…
Chef Cullen Campbell combines raw ingredients with Mediterranean flavors while utilizing fresh, local elements.
We are putting together a list of area restaurants, bars and other businesses that have been impacted by the coronavirus restrictions — bans o…
Last Sunday was Mother's Day, a day most of us appreciate for taking our beloved mom out to a restaurant for a lovely dinner. In fact it's the…
Despite having more than 30 combined years of hospitality experience between the two of them, the Cherneys could not have prepared themselves …
A spacious kitchen may be on everyone's wish list, but small kitchens are the reality in many older homes, condos, and apartments. If you feel…
Stinky flowers are more interesting than they are appealing. They do what they must to attract pollinators. Their preferred pollinators are ge…
The Santa Ynez Valley Botanic Garden is offering safe community activities for families to continue enjoying their time on the 2-acre managed oasis.
Long, hot summer days are just around the corner. Is your air conditioner ready? Follow this simple maintenance checklist to make sure your A/…
May 23 roundup of great finds online.
Renovating a home to improve its value can be a smart investment. Interior improvements, such as updating kitchens and baths, offer good retur…
Real estate transactions often involve significant amounts of money. As a result, it's common for both buyers and sellers to enlist the servic…
Santa Barbara Family Dentistry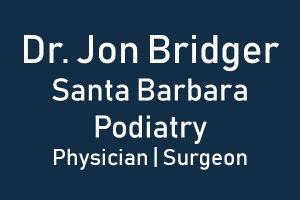 Dr. Jon Bridger - Santa Barbara Podiatry