Dear Heloise: My mother always said to make your bed in the morning and don't leave dirty dishes or glasses in the sink. Doing this keeps my w…
DEAR ABBY: I'm part of a large, close-knit family. My mother and her sisters have condominiums in the same complex. One dear aunt is having a …
DEAR ABBY: I have a dilemma. My 33-year-old boyfriend keeps badgering me to see each other. We live 15 miles apart.
TONY TOMEO Fragrant flowers are more concerned with attracting pollinators than appealing to humans. Of course, many humans also enjoy their f…
Dear Heloise: When I bake cookies, I like to chill the dough first. So after mixing the dough, I put the dough into a gallon freezer bag with …
DEAR ABBY: My husband and I are in our 60s and have a swimming pool that our kids and grandkids like to visit. Our issue is that our granddaug…
"Those relationships and those shared episodes are the treasures of a lifetime, and when I envision where I want to be and what I want to be d…
NEW YORK — At 19, Haile Thomas has written a book that will flummox bookstore owners whenever they reopen.
Olsen's Bakery, located at 1529 Mission Drive in Solvang, was purchased on Aug. 1, 1970 by the Olsens from then-bakery owners John and Betty Larsen.
When Johansson set roots in 1999, Los Alamos was a charming but unproven market.
We have learned, and are learning, that certain words are hurtful to specific genders, sexual orientations or races, and so we are being asked…
From my daughter Tina's mother-in-law, the late Donna Anderson, this is so good it earned my 2005 Golden Spoon award.
I come to you today with a radical proposition: This is the time for open-faced sandwiches.
August 8 roundup of great finds online.
Big deciduous shade trees that were so traditional and popular in rural and suburban gardens are not so proportionate to more confined modern …
August 1 roundup of great finds online.
July 25 roundup of great finds online.
July 18 roundup of great finds online.
July 11 roundup of great finds online.
July 4 roundup of great finds online.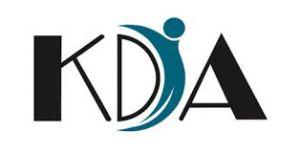 Santa Maria Valley Discovery Museum