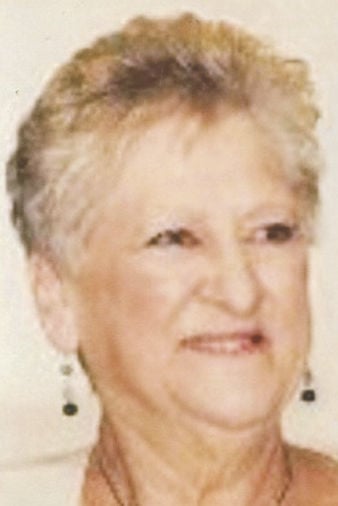 It is with great sadness the family of Virginia Haynes Pounds announce her passing, on Sunday January 5, 2020 peacefully at home in Bakersfield CA surrounded by her family at the age of 84.
A memorial service will be held at Dudley Hoffman Mortuary in Santa Maria CA on January 17, 2020 at 11am, graveside and Celebration of Life to immediately follow.
Virginia was born March 3, 1935 in Cicero Kansas to Roy and Myrtle Haynes. She moved to Bakersfield CA in the 1950s attending Bakersfield High School and Jr College where she met her husband William Pounds. Virginia and William "Bob" were married June 3, 1956 and had 3 daughters, Connie, Debra, and Patricia. The couple moved their family to the Santa Maria Valley in 1960. In 1970 she opened her own clothing store Trend of Fashion. She later went on to become the HR Manager for K-Mart from 1979-1998. She was a long-time volunteer for the March of Dimes and an active member of the YMCA, Women's organization.
Virginia was a strong believer in Jesus, son of God and regularly attended South Valley Church in Orcutt CA.
She loved spending time with her grandchildren and great grandchildren. Enjoyed watching game shows, especially Jeopardy and Family Feud. Virginia loved organizing large family reunions, Christmas Parties, Thanksgiving dinners, and Easter Egg Hunts. She had a special bond with each of her children, her 7 grandchildren and 7 great grandchildren.
Survived by her daughters, Connie Fontaine, Debra Carr, Patti Pounds, her sisters Helen Joanne Shaffer and Shirley Ann Dutschke, her grandchildren and great grandchildren. Proceeded in death by her husband William Pounds, her parents Roy Haynes and Myrtle Hare and her siblings Delmar, Lawrence, Lorraine, Donald, and Keith.
You have free articles remaining.
She will always be remembered as a loving Wife, Mother, Grandmother, and GG.
A special thank you to Hoffman Hospice and Dr. Ingy Ayad's office in Bakersfield, CA.